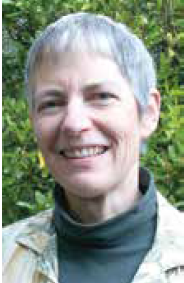 TRANSITIONS AND MILESTONES
(What's happening at your publication? Let us know. Email editor Fred Kuhr at editor@presspassq.com)
BETWEEN THE LINES, based in Ann Arbor, Mich., celebrated its 30th anniversary in its July 6, 2023, issue.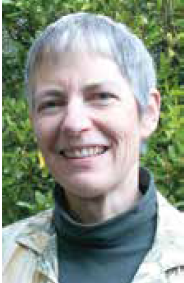 SUSAN ELISABETH CALICO, co-founder of the SAN FRANCISCO BAY TIMES, passed away on July 23, 2023, in Berkeley, Calif. According to the newspaper, she died of a heart attack brought on by complications following a hip injury. She was 73.
CAMP REHOBOTH, the LGBTQ nonprofit organization that publishes Rehoboth Beach, Del.-based LETTERS FROM CAMP REHOBOTH, announced KIM LEISEY as its new executive director. She is a former administrator with the University of Maryland.
THE CURVE FOUNDATION and NLGJA: THE ASSOCIATION OF LGBTQ+ JOURNALISTS announced the recipients of the 2023 Curve Award for Emerging Journalists. They are CHRISTIANE CORDERO, DARIC L. COTTINGHAM, HANNAH SCHOENBAUM, SALGU WISSMATH, and SARAH YOUNGBLOOD GREGORY. The award provides financial support to emerging journalists whose work fosters fair and accurate coverage and elevates the voices of LGBTQ women, trans and non-binary people. The award includes a $5,000 cash prize and access to unique professional development opportunities.
NORM KENT, co-founder and publisher of SOUTH FLORIDA GAY NEWS, the Wilton Manors-based newspaper that stopped publishing following his death on April 13, 2023, was honoured by the Florida chapter of the SOCIETY OF PROFESSIONAL JOURNALISTS. Attendees of the group's annual ceremony for its Sunshine State Awards on August 25 in Fort Lauderdale observed a moment of silence in Kent's memory.
LAMBDA WEEKLY, the world's longest-running LGBTQ radio program, celebrated its 40th anniversary in August 2023. It airs Sundays 1-2p.m. on KNON-FM in Dallas and can be live-streamed on KNON.org. A podcast version is also available. Current cohosts include DAVID TAFFET, LERONE LANDIS and PATTI FINK.
LGBTQNATION, an LGBTQ news website, released its first book on October 10, 2023. "QUEER HERE, QUEER THERE, WE'RE NOT GOING ANYWHERE: LGBTQ+ WIT, WISDOM AND BADASS AFFIRMATIONS" is written and edited by J. KATHERINE QUARTARARO with a forward by JIM OBERGEFELL.
MONTROSE STAR, based in Houston, Tex., entered the 13th year of publication of its current iteration with its September 6, 2023, issue. The newspaper's original format first published in 1976.
OUTSFL, based in Wilton Manors, Fla., named RICK KARLIN as its new arts and culture editor. He replaces JW ARNOLD, who recently stepped down but will continue to contribute to the newspaper. Karlin was the longtime food editor of OutSFL's predecessor, SOUTH FLORIDA GAY NEWS. He has written for other LGBTQ newspapers as well as written numerous fiction and non-fiction books.
THE WASHINGTON BLADE hosted its 2023 Best of LGBTQ DC Awards Party on October 19, 2023.
TRANSITIONS AND MILESTONES
Volume 25
Issue 7