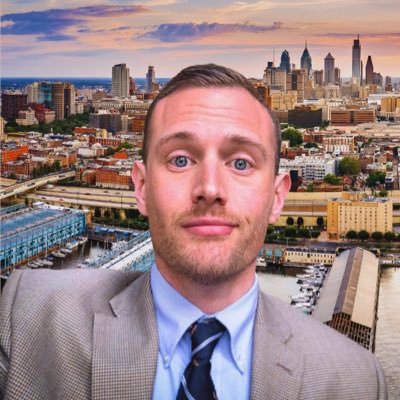 Gay journalist Josh Kruger murdered in Philadelphia
by Joe Siegel
The LGBTQ community is mourning the death of openly gay journalist Josh Kruger after he was found murdered on October 2. He was 39 years old.
According to the Philadelphia Gay News, "Kruger's bullet-riddled body was discovered outside his row home at about 1:30 a.m. October 2, after an unknown person entered his residence and shot him multiple times."
Philadelphia police have identified Robert Davis, 19, as a suspect and have issued an arrest warrant for him, they announced on October 6. "The warrant includes charges for murder and related crimes," The Philadelphia Inquirer reported.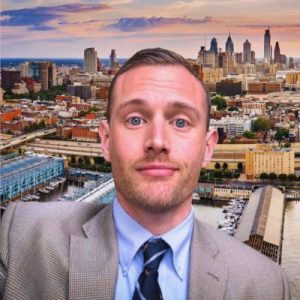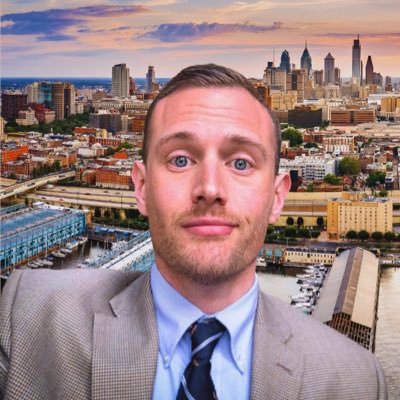 According to an October 13 report posted to The Advocate's website, Davis' family claimed the two men "were in a sexual relationship that began when Davis was 15 and that they used drugs together."
The story also noted that his mother, Damica Davis, told the Inquirer that her son called her October 6. "She urged him to turn himself in, she said, but before the call ended, he frantically tried to explain himself, though he stopped short of admitting to the crime," the magazine's site reported.
The Advocate reported that Davis "had trouble holding a job, and rehab wasn't successful for him, his family said. But when he was in the relationship, he often came home with expensive gifts."
"Kruger, for his part, said he had gotten sober and turned his life around. But police said they found methamphetamine in his home the night of his death, and sources told the Inquirer police found 'disturbing' images on his phone, although it's not clear if they involve Davis," according to the report. "Police have said Kruger and Davis knew each other and that Kruger was trying to help the younger man."
The Philadelphia Inquirer also reported, "In recent months, [Kruger had] written on social media about a variety of alarming incidents at his home."
In April, he posted that an ex-partner had broken into his home. "The door was locked, so he had somehow obtained a copy of my keys," he wrote. He had allowed the man, whom he'd known for years "before his troubles," to stay at his house briefly after being released from jail. He said he was able to deescalate the situation and the man eventually left, and he changed his locks.
Kruger was a member of NLGJA: The National Association of LGBTQ+ Journalists. The organization paid tribute in a press release: "His legacy, characterized by his courageous reporting and advocacy, will undoubtedly endure, serving as an inspiration for those who continue to work tirelessly to promote transparency and social change. On behalf of the association, we extend our deepest sympathies to his family, friends, and colleagues, and we honor the memory of a journalist whose dedication to his craft made a lasting impact on the communities he served."
Kruger was a former city spokesperson who advocated for more support for some of the city's most vulnerable residents, including people experiencing homelessness, people in addiction, and the LGBTQ community. He worked for the City of Philadelphia for about five years, overseeing the mayor's social media platforms and policy campaigns, and acting as communications director and spokesperson for the city's Office of Homeless Services.
In 2014, Kruger wrote a feature for WHYY.org about his HIV-positive status: "If not for my medication, I wouldn't just be at risk of transmitting HIV to my sexual partners — I would be dead or dying. You see, HIV is beautiful in its horrifically simplistic life cycle. All it does, if untreated, is tell cells in the immune system to stop replicating themselves and to produce HIV instead. This means that, without treatment, slowly but surely, my immune system would begin to fail. A lot of folks don't know that HIV itself doesn't kill anyone; instead, by destroying the body's immune system, it gradually leaves infected folks unable to fight off things like pneumonia and influenza. These opportunistic infections eventually kill people."
Kruger also appeared on the cover of POZ magazine for its July/August 2023 issue.
According to POZ: "Kruger wrote about his life experiences, including homelessness, addiction and Christianity, to encourage empathy and action among his readers. These experiences gave his voice an urgency that will be missed."
Following news of his murder, Kruger's Facebook page featured messages of support from Philadelphia's LGBTQ community.
"The William Way LGBT Community Center expresses our grief and horror at the murder of journalist and community activist Josh Kruger in his home in South Philadelphia," Christopher Bartlett, the organization's executive director, posted. "Josh served as Development Coordinator at the Center from 2009-2011 and helped build the development infrastructure of the Center in grants, corporate connections, and individual donations. As in everything he did, he brought his keen intelligence, sense of what is right, and excellent writing to his work at the Center. William Way is working with his family and friends to organize a celebration of life in the upcoming weeks. We also stand with all in our communities who will seek out justice for Josh."
Kruger's website features stories he wrote for LGBTQ Nation and The Philadelphia Inquirer. A January 2023 feature for The Philadelphia Citizen focused a spotlight on the city's opioid epidemic. Kruger was candid about his own experiences with drugs: "First, a few points. I have been a daily intravenous-drug user. I spent time homeless on Philadelphia's streets, including sleeping outside the basement entrance to a law firm at 21st and Manning streets and the city's shelter system. I have experienced hunger.
Moreover, I spent nearly six years working in City Hall including on #ResilientPHL, as it became known. I wasn't important, to be clear. I was part of a team working across departments. Thousands of people contributed to this project. I was, and am, still extraordinarily proud of the work done and the dedication my colleagues exhibited."
TOP STORY
Volume 25
Issue 7