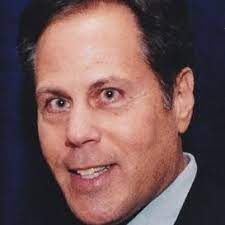 Blade columnist reignites debate over the word 'queer'
by Joe Siegel
Washington Blade columnist Peter Rosenstein published a column earlier this year in response to a Washington Post headline that used the word "queer."
"Hate crimes are rising against so many minorities along with the increase in anti-Semitism," Rosenstein wrote. "The media should be careful not to use words offensive to members of the Asian community, or the African-American community. I understand younger members of the LGBTQ community are getting much more comfortable with the word 'queer' and using it often. Recently I heard a young member of the disability community refer to himself and a friend as 'gimps.' Having worked in that community for many years I was amazed at its usage. But again, they were using it with each other. No media outlet would or should ever consider using such words when reporting on or writing about those communities. The same would go for words a Jewish person might consider using with another Jewish person, within the community."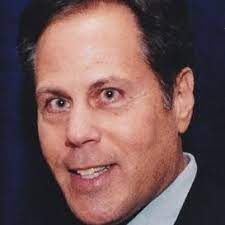 Rosenstein argued that the use of the word "queer" by a mainstream media outlet is still offensive to many in the LGBTQ community, and that the Washington Post was wrong to use the word in a headline.
Rosenstein's column is just the latest in the evolving debate over the use of the word "queer" to describe ourselves and the community.
"I agree that it was incorrect for the Washington Post writer to use 'queer' to describe the bars in their story, but not because I find the word 'queer' offensive," said Jeremy Rodriguez, editor of the Philadelphia Gay News.  "It's because that's not how the bars self-identify. When in doubt, as journalists, we should refer to the AP Stylebook and use the term 'LGBTQ+' when referring to the community in general. This is what PGN does and we will continue to use it unless an individual or business identifies otherwise."
"After all, we get to choose how we identify ourselves," Rodriguez continued. "It's not up to the bigots who used 'queer' in [Rosenstein's] generation or the bigots who used 'gay' in my generation. It's up to us; and regardless of how we self identify, no one can take that away from us. So use 'gay.' Use 'queer.' Use whatever term is best for you."
With the evolving social landscape, which has featured hundreds of anti-LGBTQ bills being passed, how are editors and publishers referring to the community? Is "queer" an insult or an accepted term? 
"Dallas Voice uses AP Style and we also use the [NLGJA: The Association of LGBTQ+ Journalists] stylebook," said publisher Leo Cusimano. "In Dallas Voice we currently use LGBTQ. Many years ago, I was one of the owners of Q Texas Magazine. So, 'queer' is not offensive to me personally or to Dallas Voice."
"The Bay Area Reporter regularly uses the word 'queer.' We use it if a subject of a story identifies that way and we use it in headlines," said Cynthia Laird, the newspaper's news editor. "Our standard style these days for referring to the community is 'LGBTQ.' I know that some groups, like Equality California, are using 'LGBTQ+' and we will use that in direct quotes. The word 'queer' is not offensive to me, nor is it to the staff, as far as I know. I think there is a difference between gay and queer to some people. Gay seems to imply men only, where queer is more expansive. That's not always the case, as some women identify as gay, and we respect that also."
"Context matters when choosing to use the word 'queer,' especially in a mainstream media outlet," said Tracy Baim, co-founder of the Windy City Times in Chicago. "If it's the preference of the person or business being referenced, there's no problem. We certainly use the word 'queer' a lot of the time in Windy City Times. But even for women, there are times when they prefer gay vs. lesbian. It's just always important to ask which term, and which gender identifier, someone chooses, if any."
IN THE NEWS
Volume 25
Issue 5