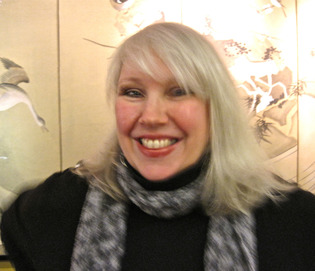 LGBTQ media among NLGJA Excellence in Journalism winners
by Fred Kuhr
NLGJA: The Association of LGBTQ+ Journalists announced the recipients of its 2023 Excellence in Journalism Awards.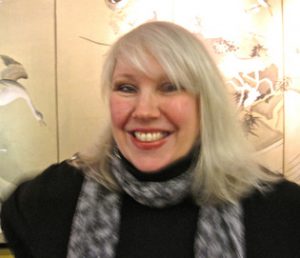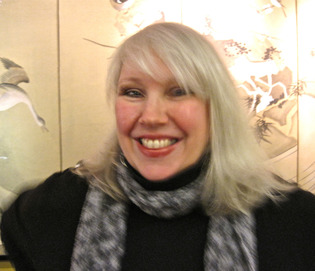 Among the big winners is Victoria A. Brownworth, a Pulitzer Prize-nominated, award-winning journalist whose work has appeared in mainstream as well as LGBTQ media outlets. Brownworth is to receive the Sarah Pettit Memorial Award for LGBTQ+ Journalist of the Year. The award is named for Sarah Pettit, co-founder of Out Magazine, the nation's first lifestyle magazine targeted to gay men and lesbians. In 1999, Pettit became the arts and entertainment editor for Newsweek magazine, a post she held until she became ill in the spring of 2002. She passed away in 2003 from lymphoma.
Michael Yamashita, publisher of San Francisco's Bay Area Reporter, which carries Brownworth's work, praised NLGJA for its choice. "I'm not surprised that Victoria Brownworth has garnered another award for her writing accomplishments," Yamashita stated in the BAR. "She deserves NLGJA's recognition of journalist of the year."
Brownworth, who has been a columnist for the BAR since 1992, told the newspaper, "I am thrilled to have been chosen for this prestigious award. At a time when the LGBTQ community is under dire threat from the MAGA GOP, and our rights are being eroded by the courts, reporting by out LGBTQ journalists has never been more crucial."
Brownworth noted to the BAR that she and Pettit worked together at OutWeek and OUT magazines, "so winning an award named for her has special significance to me."
NLGJA's Journalist of the Year Award is being given to Ari Shapiro, one of the hosts of NPR's "All Things Considered."
"We are thrilled to recognize the exceptional work of LGBTQ+ journalists through our Excellence in Journalism Awards," said Adam Pawlus, executive director of NLGJA. "It is truly gratifying to be part of an organization that uplifts and celebrates the best that LGBTQ+ journalism has to offer. Congratulations to all the winners, and thank you for your invaluable contributions to our communities."
National board president Ken Miguel expressed his enthusiasm for this year's award recipients, stating, "On behalf of the association, I offer my congratulations to the winners of the 2023 Excellence in Journalism Awards. Each recipient has demonstrated outstanding skill, integrity, and commitment to reporting stories that are essential for LGBTQ+ visibility and equality. Your dedication to highlighting diverse voices, uncovering important issues, and promoting understanding is an inspiration to us all."
Other LGBTQ media award winners include LGBTQ Nation's Sam Manzella for excellence in feature writing for his "The Stonewall Generation fought for equality, now they are fighting for their lives," and Passport Magazine's Jim Gladstone for excellence in travel writing for his "A Postcard From Berlin." The website Them won in two categories: excellence in critique writing for Naveen Kumar's "Fire Island is a Love Story about Queer Alienation" and excellence in transgender coverage for Wren Sanders and the Them team for their Trans Futures Week series.
Mainstream outlets awarded include the Huffington Post, the Provincetown Independent, Rolling Stone, the New York Times, the Los Angeles Times, Bon Appetit, the Independent Florida Alligator, and Scientific American.
IN THE NEWS
Volume 25
Issue 5