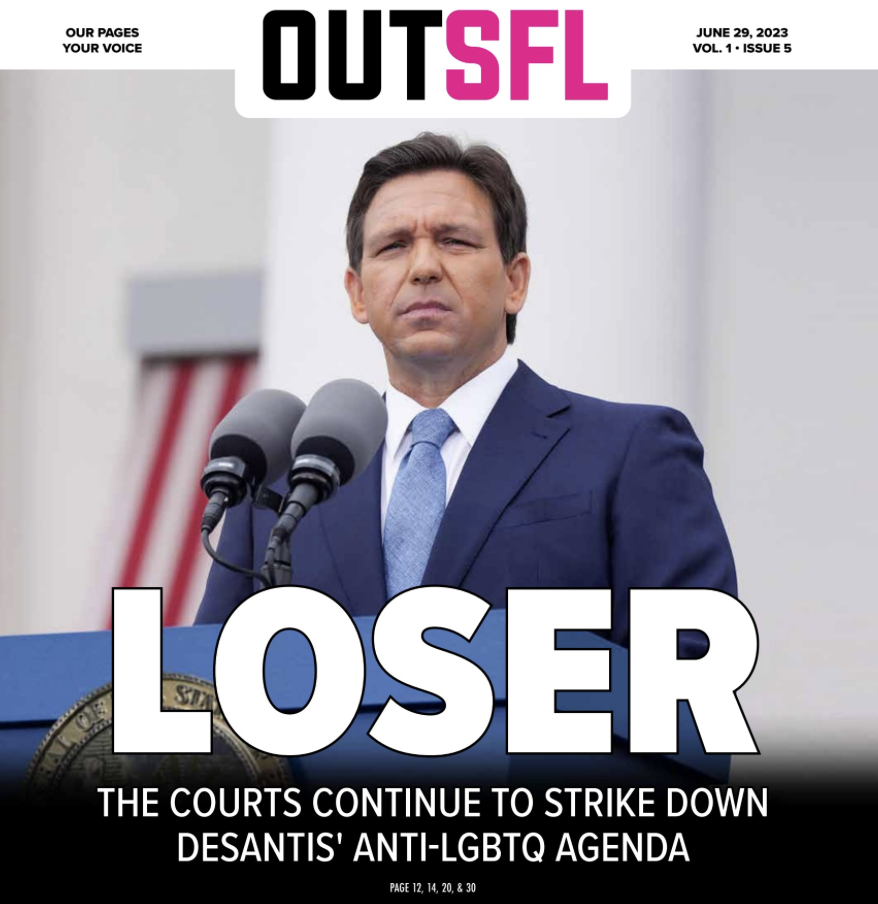 Out South Florida is on DeSantis Watch
by Fred Kuhr
While all eyes are focusing on Florida Gov. Ron DeSantis, both for his anti-LGBTQ agenda and platform as well as his so-far unsuccessful run for the Republican presidential nomination, the Sunshine State's newest LGBTQ publication is keeping an even keener eye on all things DeSantis.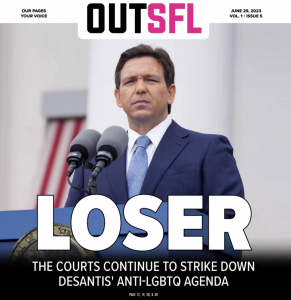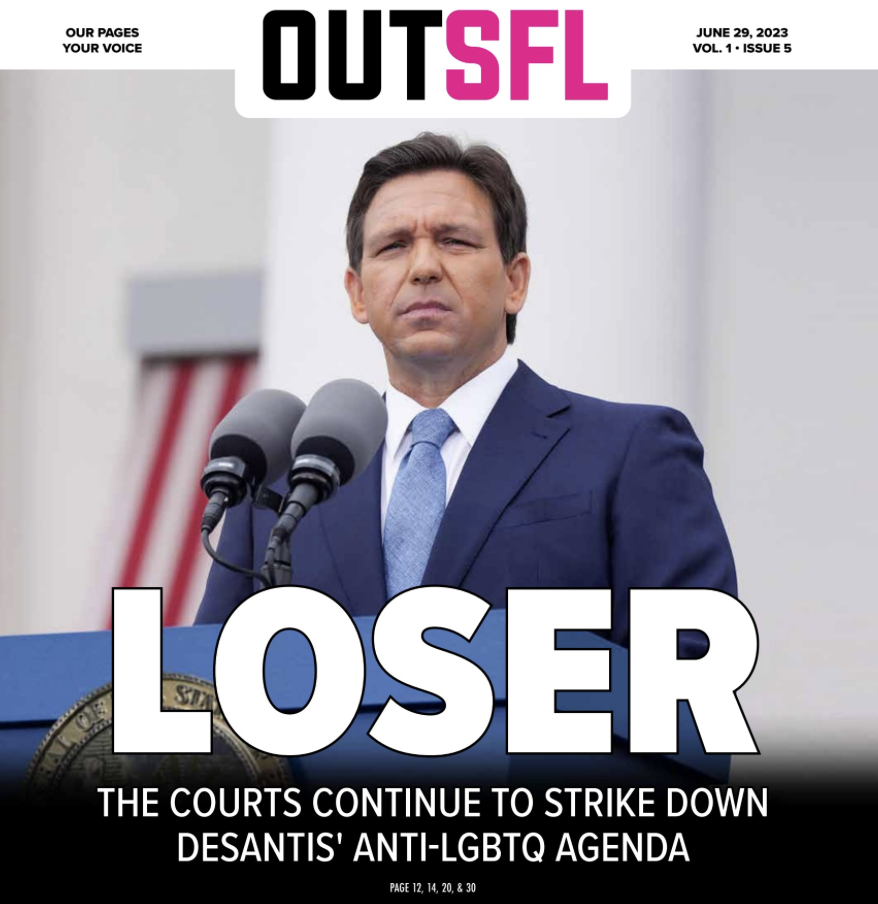 Wilton Manors-based Out South Florida (OutSFL) has launched The DeSantis Watch.
Each week, reporter John McDonald examines the DeSantis campaign and how people are reacting to it. For example, when the Tony Awards took place in June, McDonald pointed out how a reference to DeSantis made by actress Denée Benton got the biggest audience reaction of the night.
In the inaugural DeSantis Watch, McDonald made clear why such a column is important by quoting the governor's own words: "I will be able to destroy leftism in this country and leave woke ideology on the dustbin of history." McDonald then went on to quote Shevrin Jones, Florida's first black gay state senator: "Don't be fooled by DeSantis. He's just as much a danger to our democracy and the country as the indicted former president, and he shouldn't be allowed anywhere near Pennsylvania Avenue."
Other columns continue to follow DeSantis as he travels the country vying for Republican votes, such as when Florida first lady Casey DeSantis — a key spokesperson for the campaign — showed up in Iowa wearing a black leather jacket with an outline of Florida, and an alligator, with the words, "Where woke goes to die."
In other OutSFL news, the publication that only just premiered in June announced it is expanding into Delray Beach with 25 distribution locations. The newspaper now has more than 200 distribution points across South Florida, according to Justin Wise, CEO of OutSFL.
"We hope other cities will follow the lead of Delray and work with us to bring LGBTQ news to their cities," said Wise. "We appreciate the city's support and their willingness to work with us."
In addition to the weekly newspaper, OutSFL Magazine will be published quarterly with the first issue covering June through September.
IN THE NEWS
Volume 25
Issue 5