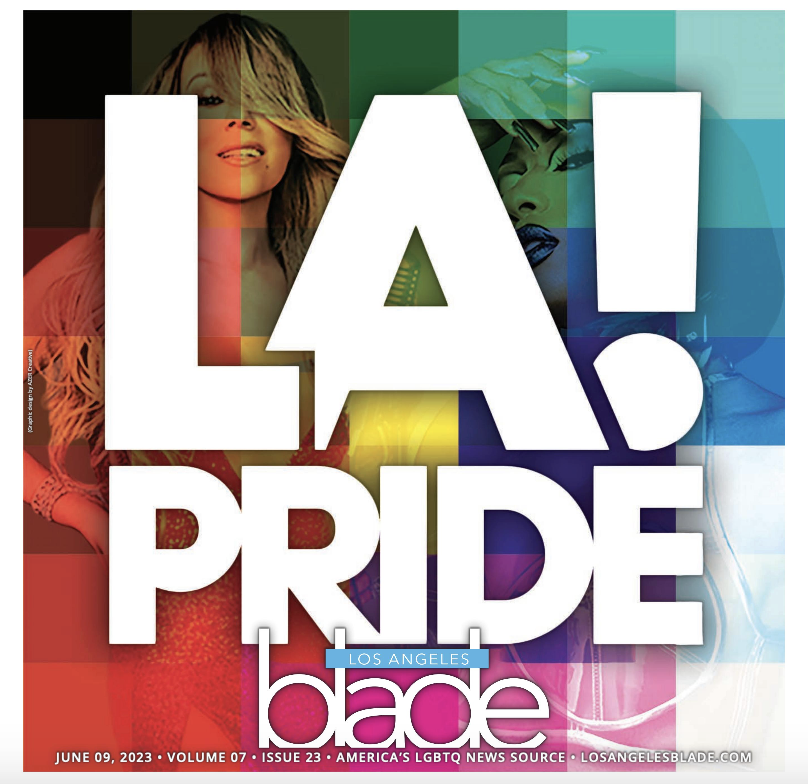 Pride events targeted, but LGBTQ media stay strong
by Joe Siegel
With Pride celebrations under threat by extremist groups such as the Proud Boys and a flood of anti-LGBTQ legislation being passed in statehouses, many organizations are resorting to enhanced security protocols. Some are cancelling events altogether due to fears of violence.
On June 6, the Human Rights Campaign (HRC) officially declared a state of emergency for LGBTQ people in the U.S., citing the passage of more than 75 laws in over a dozen states that explicitly target the community.
A festival scheduled for June 10 in St. Cloud, Fla., was canceled last month by its primary organizer, who cited a "climate of fear and hostility toward LGBTQ people in a post on Facebook," according to a story posted on TheHill.com.
In an interview with The Hill, Kristina Bozanich said a recent slate of laws passed in Florida that target LGBTQ people ultimately drove her to pull the plug on the event. At least four anti-LGBTQ laws have been signed this year by Gov. Ron DeSantis (R), who recently launched his presidential campaign.
LGBTQ media outlets generate revenue from promoting Pride, so are these publications being impacted by the cultural backlash?
"We just published our Dallas Pride issue of Dallas Voice," explained Tammye Nash, the newspaper's managing editor. "It was 116 pages and one of, if not the largest, issue we put out each year. That issue had information on all the Pride events that happened over the weekend … along with information on smaller Pride events happening in the suburbs. We also had stories and calendars that included stories on upcoming Pride events."
Nash gave an example of pro-LGBTQ protesters in Texas who show up to protect Pride events. "There is a group called the Elm Fork Chapter of the John Brown Gun Club, and they have shown up several times when the right-wingers have staged protests at drag brunches or similar events. Texas is an open-carry state, and these folks show up with their rifles and handguns, usually dressed in black and with their faces covered, to protect performers and those attending the events."
Dallas Voice regularly posts on its blog updating the community about protests and possible risks, Nash said. "The whole idea is to make sure that our community is informed and prepared. We have not seen any events that are being scaled back — not yet at least. None of the legislation that passed has gone into effect, and we have folks who have already pledged legal challenges to the most egregious anti-LGBTQ laws."
Kevin Naff, editor of the Washington Blade, said Pride in the nation's capital was going on as planned. "There have been no cancellations that we are aware of. Our own Pride on the Pier event features the region's only Pride fireworks display and will attracts thousands of spectators. We are excited to celebrate our many victories and to continue our mission of educating the community as we fight for equality."
"Los Angeles now has two massive Pride celebrations and affiliated street and major music festivals,"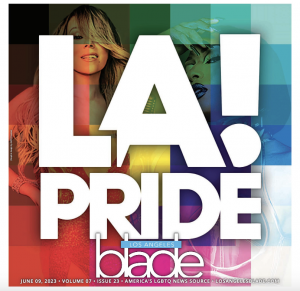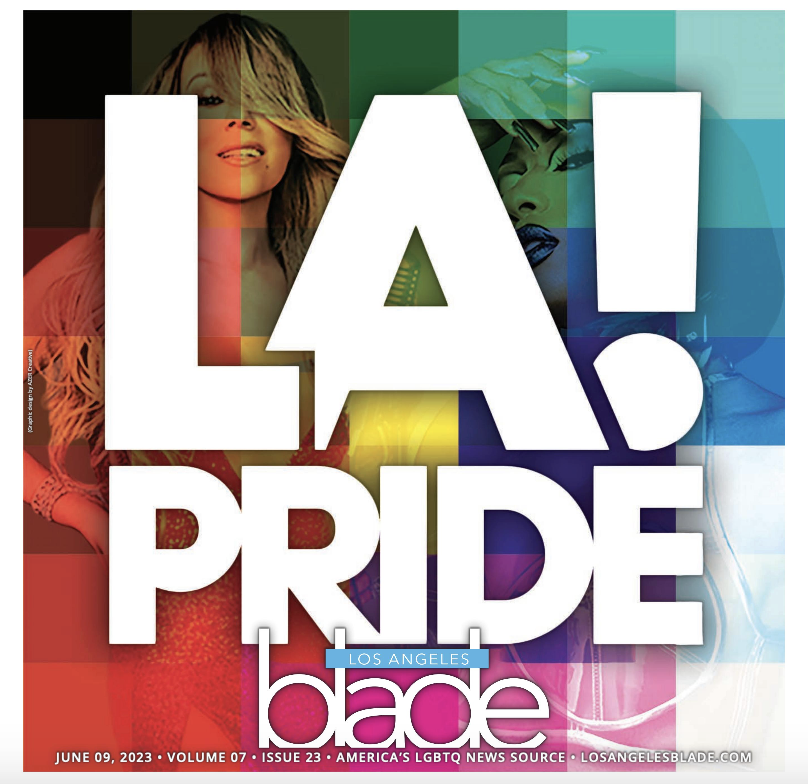 added Los Angeles Blade publisher Troy Masters. "[West Hollywood] Pride was this past weekend and their OUTLOUD Festival, the music festival component of WeHo Pride, was a huge event with many major sponsors."
Masters said festivities in the city have not been impacted.
"We know the L.A. County Sheriff and LAPD have been briefed on potential violence by the FBI, and there is a growing MAGA skirmish in North Hollywood. But with WeHo Pride, there were no reported incidents of intruders or protestors. No sponsors that we are aware of pulled out as a result of right wing pressures, though because there are now two large events in back-to-back weekends (L.A. Pride was the following weekend), there is a great deal of chatter that sponsors will ultimately pick and choose which Pride to support," Masters said.
As far as the Los Angeles Blade is concerned, "We have had an excellent show of advertiser support for our two Pride issues in June and our online traffic has surged, particularly after we broke the story … that the Tennessee drag ban had been deemed unconstitutional by a federal judge, Masters noted.
In Philadelphia, "In addition to the various Pride events throughout June, Philadelphia Gay News is closely covering the upcoming Moms For Liberty national summit in Philadelphia at the end of the month," said Jason Villemez, the newspaper's managing editor. "We've been covering Moms For Liberty and their right-wing policies in depth for a while now, and it seems that finally people and mainstream media are beginning to take notice. In general, the Philadelphia LGBTQ community and their allies have been very vocal about M4L and their anti-LGBTQ policies not being welcome in Philadelphia."
Villemez noted that no Philadelphia Pride events have been cancelled. He said some regional organizations have had their Pride event permits rejected because of potential drag events.
"Almost all cancelled events were due to drag performances and/or story hour, so we're seeing up-close how the unnecessary national backlash churned by people like Ron DeSantis has affected local communities," Villemez added.
A.V. Eichenbaum, editor in chief of Seattle Gay News, reported his city is not scaling back on its Pride celebrations. 
"This is my third Pride season as part of the SGN team and I've seen more events announced than ever before," Eichenbaum said. "The feeling I get from the community is one of joyful rebellion. We're going to continue to report on Seattle's queer scene the same way we always have — by being a part of it. … Despite the rise in fascist ideology and anti-LGBTQ backlash, I have faith that — at least in Seattle — we will stay strong and defiant in the face of these tumultuous times."
TOP STORY
Volume 25
Issue 3