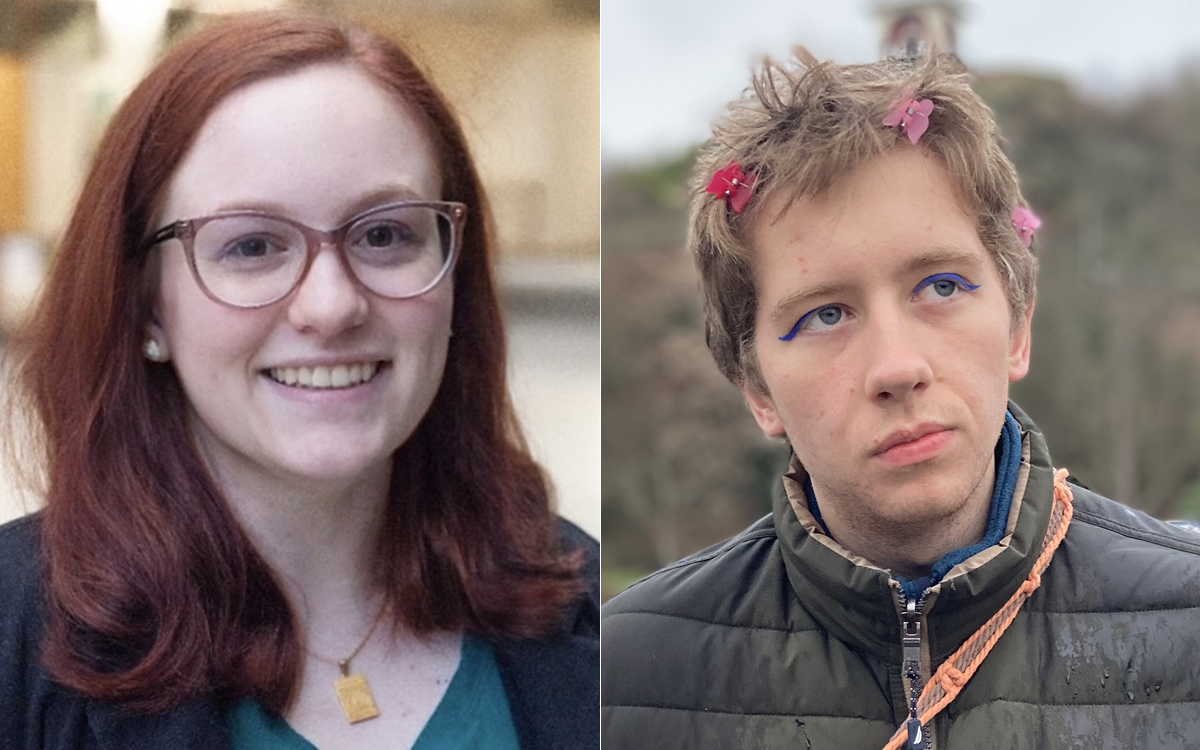 TRANSITIONS AND MILESTONES
(What's happening at your publication? Let us know. Email editor Fred Kuhr at editor@presspassq.com)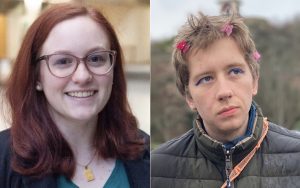 THE BLADE FOUNDATION named ISABELLE KRAVIS and JOEL LEV-TOV as the recipients of the WASHINGTON BLADE's 2023 summer fellowship program. Kravis is a senior at American University studying journalism and women's, gender, and sexuality studies. She will focus on covering LGBTQ issues in the local D.C. area for 12 weeks starting this week. The fellowship is made possible by a generous donation from the DC Front Runners Pride Run 5K event. Lev-Tov is a senior at the University of Maryland College Park studying journalism. Lev-Tov also serves as president of the Association of LGBTQ Journalists at College Park. Lev-Tov is the sixth recipient of the Steve Elkins Memorial Journalism Fellowship, which honors the co-founder of CAMP Rehoboth. The fellow covers issues of interest to the LGBTQ community in Delaware, also for 12 weeks. The fellowship is funded by donations from the Rehoboth Beach community.
THE CURVE FOUNDATION has announced the winners of its inaugural Curve Award for Excellence in Lesbian Coverage. The award includes a $2,500 cash award and access to professional development opportunities. Award recipients are VICTORIA A. BROWNWORTH, a Pulitzer Prize-nominated, award-winning journalist whose work has appeared in mainstream as well as LGBTQ media outlets; DANA PICOLI, currently editor of LGBTQ media collaborative NEWS IS OUT; and FEMI REDWOOD, who most recently was a host and managing producer of podcasts at Audacy's New York City news stations, 1010 WINS and WCBS Newsradio 880.
DALLAS VOICE celebrated its 39th anniversary with its May 12, 2023, issue.
THE LEATHER JOURNAL, based in Hollywood, Calif., celebrated its 36th anniversary with its May/June 2023 issue.
METROWEEKLY, based in Washington, D.C., celebrated its 29th anniversary with its May 4, 2023, issue.
NEWS IS OUT, a collaboration of leading local LGBTQ publications, celebrated its first anniversary in May 2023.
PHILADELPHIA GAY NEWS held its annual Pride Brunch on June 4. Special guests included Pennsylvania Gov. JOSH SHAPIRO, who accepted the Ally Award, and "Queer Eye" alum CARSON KRESSLEY, who was awarded the Visibility Award.
QNOTES, based in Charlotte, N.C., celebrated its 37th anniversary with its April 28, 2023, issue.
THE WASHINGTON BLADE and arts organization Dupont Underground are presenting a new exhibit that highlights LGBTQ pioneers in D.C. called "The Ground We Stand On: Past and Present D.C. LGBTQ Changemakers." The exhibit will be on display until June 25 in an abandoned space until Dupont Circle.
IVY JOAN YOUNG, a journalist, poet and activist, passed away on April 24, 2023, in Washington D.C. She was part of the Sophie's Parlor women's radio collective on WPFW-FM Pacifica radio, reported news for WHUR-FM Howard University radio, served as general manager at WWOZ-FM jazz radio in New Orleans, public affairs director for WBAI-FM in New York City, and wrote for the Southern Africa News Collective. Young was 75.
TRANSITIONS AND MILESTONES
Volume 25
Issue 3