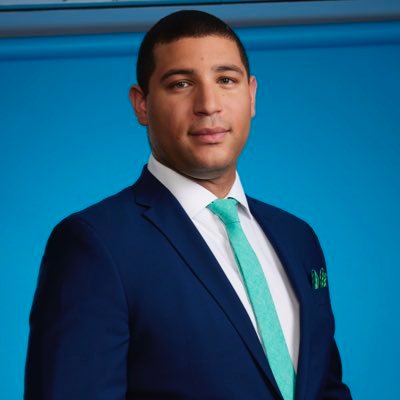 Outrage over arrest of gay journalist
by Joe Siegel
Journalists were outraged after the February 8 arrest of openly gay NewsNation correspondent Evan Lambert, who was attending Ohio Gov. Mike DeWine's press conference following a train derailment in East Palestine. Lambert was accused of being "loud" during his live report while the governor was speaking, and the ordeal ended with him being tackled to the ground and handcuffed before being booked on misdemeanor charges.
"(Ohio National Guard) Maj. Gen. John Harris claimed that after Lambert was on the air, he threatened the military man with his large stature and that Harris had to protect himself from Lambert, who he claimed was approaching him," reported The Advocate. "However, body camera video from an Ohio State Highway Patrol trooper showed evidence that disputed that story."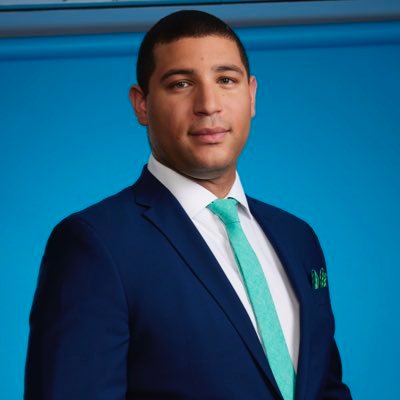 Lambert was charged with resisting arrest, a second-degree misdemeanor, and criminal trespass, a fourth-degree misdemeanor.
NLGJA: The Association of LGBTQ+ Journalists released a statement that "strongly condemned" Lambert's arrest. "We offer him our wholehearted support and encouragement," read the February 9 statement.

"It is vitally important that journalists be free to perform their public duty of reporting on relevant news and events," said Ken Miguel, NLGJA's national board president.

According to NewsNation, Lambert was interrupted during his broadcast report and was arrested shortly after he got off the air. He was held for about five hours before his release.

"Lambert's arrest was unacceptable and a drastic overreaction on the part of the East Palestine police. Nobody should have to face charges for doing their job," NLGJA's Miguel said.
According to NewsNation, "Lambert is an Emmy-nominated and award-winning journalist, who has reported local and national news stories in the nation's capital since 2017. He has more than a decade of professional experience."
Lambert is a member of the National Association of Black Journalists and has participated in conferences hosted by NLGJA.
On February 15, Ohio Attorney General Dave Yost announced that the criminal charges filed against Lambert had been dropped.
"My office has reviewed the relevant video and documentary evidence, and is dismissing the charges against Evan Lambert as unsupported by sufficient evidence," said Yost in a statement. "While journalists could conceivably be subject to criminal charges for trespassing in some situations, this incident is not one of them. The reporter was lawfully present at a press conference called by the governor of the state. His conduct was consistent with the purpose of the event and his role as a reporter. Regardless of the intent, arresting a journalist reporting at a press conference is a serious matter. Ohio protects a free press under its constitution, and state officials should remember to exercise a heightened level of restraint in using arrest powers."
DeWine also called for the charges against Lambert to be dropped.
"I have the same opinion that I had the first day," DeWine said. "It seems to me that everyone would be better off if the [Ohio] attorney general could see fit to … not proceed with any kind of prosecution."
After being released from jail immediately after the incident, Lambert appeared on NewsNation.
"I'm doing fine right now. It's been an extremely long day," Lambert said after his release. "No journalist expects to be arrested when you're doing your job, and I think that's really important that that doesn't happen in our country."
IN THE NEWS
Volume 24
Issue 12