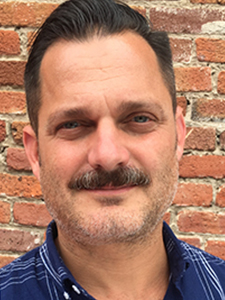 LGBTQ journalists group adds "+" to its name
by Joe Siegel
The organization that until recently was known as NLGJA: The Association of LGBTQ Journalists is changing its name. The organization is adding a plus sign to LGBTQ "to reflect the many identities that make up our growing community," read the February 15 announcement from Ken Miguel, the group's national board president.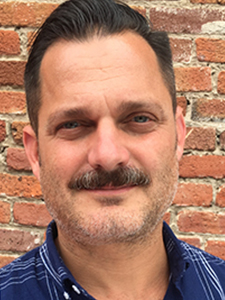 "This decision comes after many conversations with our colleagues, partner organizations, and industry stakeholders. We are especially grateful to the Trans Journalists Association (TJA) for their collaboration in this process — it is after many conversations with TJA co-founders that we have come to this decision. It is one that we stand by whole-heartedly and see as a step in our continuing journey to become more inclusive and reflect the needs of our members," Miguel stated.
"In 2022, the organization began researching the cost to legally change our name to something different. After more than a year of research the board has determined that the process of renaming would be a costly and complicated process that would hinder our ability to continue supporting the communities we serve," Miguel continued. "After a number of conversations with TJA members and co-founders, the board agreed to evolve further, rebranding as NLGJA: The Association of LGBTQ+ Journalists. This change is non-legal, and therefore will not incur the significant costs associated with a full, legal name change."
The change has been favorably received so far.
"From a company who took a long time to change our tagline from 'The gay media company' to 'the LGBT media company,' I think erring on the side of inclusivity is important and adding the Q or the plus sign is an easy way to show 'our' inclusiveness and welcoming attitude to all," said Todd Evans, CEO of Rivendell Media (which, among other things, publishes Press Pass Q). "It is amazing to me at how fast the mainstream community has also moved forward to understand and embrace our inclusiveness by also adopting these letters and symbols in referring to 'our' community. Sometimes it is easy to forget just how much we continue to march forward in society."
"I think adding the plus sign is pretty common these days, and I am all for inclusiveness," said Tammye Nash, managing editor of the Dallas Voice. "I don't know what impact it would have, other than to make more people feel welcome and included, and that is a good thing."
"I think it's a smart move and one that doesn't really upset more traditional folks by being too much change, but is a significant change that acknowledges that we have a panoply of new self-identification happening among people within what we traditionally think of as the LGBTQ space," said Diane Anderson-Minshall, editor in chief and COO at GO magazine, the country's oldest glossy magazine for LGBTQ women, and gomag.com.
"It's a change that, as an editor and later CEO at PrideMedia, that I championed in our own publications, including The Advocate, Out, Out Traveler, and Pride.com," Anderson-Minshall added. "I feel like it signals to the world that our community is a big tent and you belong here. I think this move is probably something that (NLGJA founder) Leroy Aarons would've never expected. But if he were alive today, I think that he would have adapted enough to think this was the right thing to do."
Cynthia Laird, news editor of the Bay Area Reporter in San Francisco, noted that other organizations have made the same change to their names. One of those is the LGBTQ Victory Fund, which is rebranding as the LGBTQ+ Victory Fund.
"I don't really have an opinion one way or the other. We will update our internal stylebook as these changes occur to refer to the organizations' new names," Laird said. "The Bay Area Reporter's current default style is LGBTQ unless the name of an organization is different or someone is speaking in a direct quote and uses something else, like LGBT. If there is a research study or something that omits one of the letters, we will note that, such as a study notes just LGB stuff and there wasn't a large enough sample of trans people."
IN THE NEWS
Volume 24
Issue 12