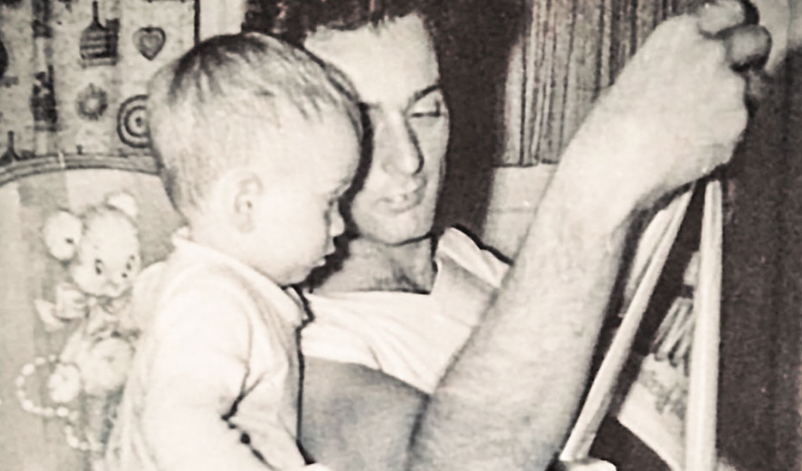 Support for LGBTQ journalism starts locally
by Leo Cusimano, courtesy of News Is Out
(Leo Cusimano is owner and publisher of Dallas Voice. News is Out is a national collaborative of the leading local LGBTQ news publishers. The collaborative includes six of the leading local and queer-owned LGBTQ publishers across the nation. Join the News Is Out newsletter at https://go.localmedia.org/NIO-DV. The following piece appears here with permission.)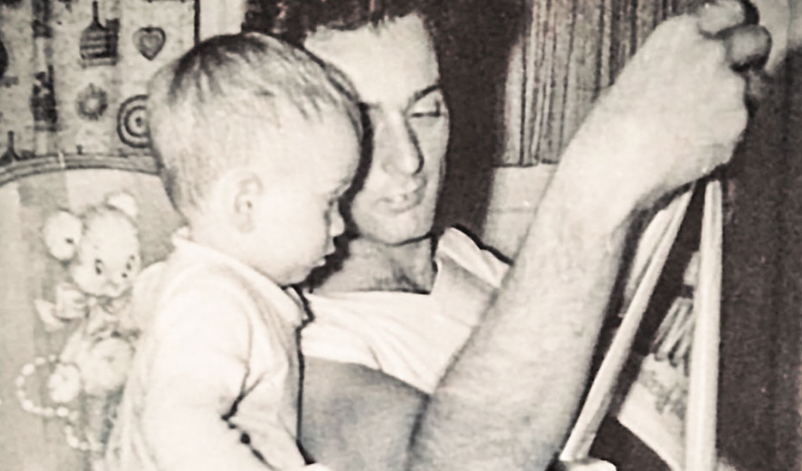 Standing up in my highchair, peering over my dad's shoulder, I was interested in what had his attention: the newspaper. I wanted his attention, but I was patient and curious. I wasn't old enough to read yet, but I looked at the pictures and graphic images and reached for the comics.
Back in the 1960s and '70s, the newspaper was an important tool to stay informed about local, national and international news. It was a conversation starter. Newspapers educated and entertained us on topics ranging from politics to religion to sports. I remember my grandmother never missed a crossword puzzle. My mom and dad relied on the newspaper; it was an integral part of our family tradition, with in-depth, comprehensive coverage.
It kept us informed.
As I grew older, there was something soothing about the tradition of sitting back, drinking a cup of coffee and consuming the news, page after page.
Today, newspapers are still vital. Investigative journalism helps shed light on unjust policies, uncovers corruption, and exposes corrupt politicians.
As a newspaper publisher, I am proud that our reporting at Dallas Voice helps inform and create change in our community. As I walk down the halls of our office, I witness firsthand the tireless passion of our staff.
Our reporting helped get H.E. Yoweri Kaguta Museveni, the homophobic president of Uganda, kicked out of Dallas and Tarrant counties.
When the community celebrated a deal with the Omni Hotel to manage the new convention center hotel, it was our reporting that uncovered the fact that they had no policies for domestic partner benefits. And because of our reporting, the Omni Hotel now offers domestic partner benefits.
Our reporting helped influence Dallas Morning News to publish same-sex weddings, and DART (Dallas Area Rapid Transit) amended its nondiscrimination policy thanks to our reporting.
Our community is creating change, and we are proud to be a part of it. Dallas Independent School District now has a fully-LGBTQ-inclusive anti-bullying policy. In addition, Dallas County policies now include transgender employees.
The work of local journalists is important.
When COVID-19 hit, our community turned to newspapers for important updates on vaccines, mask mandates, closures and where to get tested and what places were open to eat. The papers flew off the shelves and our web traffic skyrocketed.
As a kid in scouting, my interest in news influenced my choice of merit badges. On my path to becoming an Eagle Scout, I earned the printing merit badge; not sure if they had a journalism merit badge back then, but they do now. My career took me from advertising agencies as a media buyer, where I purchased ads throughout the Southeast, to working for the Tallahassee Democrat, the daily newspaper in Florida's capital. Today, I am a publisher of one of the top LGBTQ media organizations in the country.
Yes, LGBTQ media is thriving.
The mission of Dallas Voice is to be the trusted voice of the LGBTQ community of North Texas, to promote, protect and inform our community and to bring people together to tell their stories. Our articles are rich in information, with images that compel readers to go out and experience life as their true authentic selves.
I am proud that Dallas Voice is a legacy publication, celebrating nearly 40 years of uncompromising journalism with unparalleled local LGBTQ news and arts and entertainment information. Our award-winning coverage reflects and illuminates the fabric of LGBTQ Texas. We are inspired by our community to publish compelling content and cover trends and thought-provoking topics that provide further inspiration for our community. We endeavor to guide the LGBTQ community's deliberation of public issues, motivating our community to get involved in the process and advocating for solutions.
Today, we are no longer just a newspaper, we have evolved into a trusted media source with print, web, mobile, eBlast, video, social media and more.
I no longer stand up in my chair, but newspapers still get my attention every day. So, grab a cup of coffee, sit back, relax, and discover the joy of reading. You just might learn something.
Please support local LGBTQ journalism.
P.S. Get home delivery; your dad would approve.
GUEST COMMENTARY
Volume 24
Issue 11