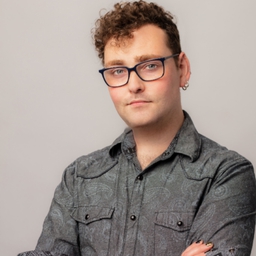 Goals 2023: Editors and publishers seek to expand readership, online visibility
by Joe Siegel
The editors and publishers of LGBTQ media outlets have shared their goals for the new year, which include expanding their online visibility and reaching wider audiences.
"Our goals for Dallas Voice in 2023 center around new income streams and sustainability," said publisher Leo Cusimano. "Our new collaboration efforts with News Is Out is expanding our coverage and bringing a bright new feeling of hope, thanks to the efforts of the Local Media Association. In addition, streaming is on the horizon for Dallas Voice. Our goal is to have a 24/7 streaming channel launching in 2023. Today, publishing is a lot more complicated, and I welcome the challenge with open arms."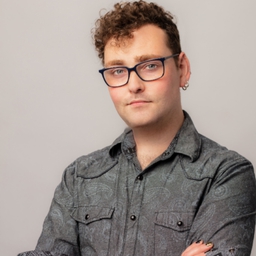 A.V. Eichenbaum, editor of the Seattle Gay News, said the goals for next year will include amplifying the publication's increasing social media presence on all platforms.
"As an activist paper that provides its end product for free, social media is an excellent way to reach our audience," Eichenbaum said. "We're still working on our print/internet coexistence, but our base is receiving it well and providing wonderful support and feedback."
Another goal, said Eichenbaum, is to increase its podcast listenership. "We spent 2022 branching out into the multimedia space, and we're ready to reach a wider audience. We're hoping to have Radio SGN's followership just as strong and active as our newspaper's readership, but growth takes time."
Eichenbaum added, "Being an organization with nearly five decades of history and an almost entirely new staff has presented its challenges over the last two years, but we've made it work thanks to a stellar, hardworking team. As editor in chief, I'm looking to ensure every member of our staff can actively live a life that doesn't revolve solely around work. I believe that the more we interact with our community as a whole, especially in a non-professional setting, the closer we'll get to the heartbeat of our scene. Seattle changes constantly, which means we have to be fluid and active within our city or risk falling behind. Work-life balance enriches the paper's output as well as the daily lives of our writers and staff."
In Pennsylvania, "Philadelphia Gay News will continue to publish stories that inform and educate our local LGBTQ community, including comprehensive coverage on the races for Philadelphia mayor and city council," said managing editor Jason Villemez. "We're also planning on a series highlighting the neighborhoods of Philadelphia, since LGBTQ people live everywhere and not just the gayborhood or Center City (downtown)."
Rick Todd, publisher of Watermark Publishing Group, based in Orlando, Fla., said in 2023 the newspaper hopes to accomplish two things. "First is to give a voice to the trans community in every issue of Watermark. The trans community is constantly attacked not only physically and politically, but from within our own community. We want to increase visibility of our trans siblings by featuring everyday trans people in every issue we put out. Second, we hope to reach the marginalized community of non-English speaking queer people via our website. Here we will post articles in Spanish, written by the Latinx community. This is made possible in part by a grant from the Google News Initiative."
TOP STORY
Volume 24
Issue 9