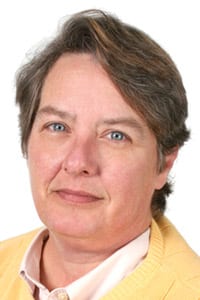 Newspapers putting finishing touches on Year In Review issues
by Joe Siegel
Just like holiday traditions like putting up a Christmas tree and lighting a Chanukah menorah, LGBTQ newspapers are readying their annual Year In Review issues.
The Washington Blade, for one, will be published theirs at the end of the month. "We haven't finalized top stories yet, but obviously they will include the Club Q shooting [in Colorado], [Nancy] Pelosi leaving House leadership, the [Republicans] underperforming in the midterms, Brittney Griner's detention, the marriage bill, and more," said editor Kevin Naff.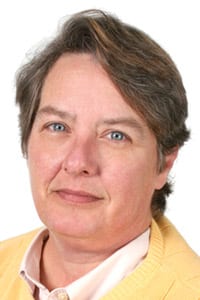 Tammye Nash, managing editor of Dallas Voice, reflected on the major news stories covered by the paper.
"And like other news outlets around the country, the shooting at Club Q in Colorado Springs has been a big story for us," Nash wrote in an editorial. "Within two weeks of that shooting, a patron in one of the LGBTQ bars in Dallas was arrested when other club-goers noticed he was carrying a concealed handgun. And although this was not an incident like at Club Q, it did bring home the dangers that homophobes and the hate speech that fuels them can pose to our community."
Texas saw a flood of anti-LGBTQ legislation introduced. As with other parts of the country, drag queens were also subjected to harassment from conservatives.
"Family-friendly drag shows, drag queen story hours and drag brunches came under fire in North Texas when a right-wing agitator began organizing protests outside such events in June," Nash added. "[The] first such protest took place outside a club in Cedar Springs where families had been invited to attend — during the day, before the club opened to the public and with no alcohol being served — a family-friendly show as part of Pride Month. That protest drew the attention of a Republican lawmaker who pledged to introduce a bill in the next session of the Texas Legislature to ban children from any drag show."
"We're planning on having a Rest in Power/Retrospective section in our last paper of the year, in partnership with Seattle Pride," said Seattle Gay News editor A.V. Eichenbaum. "Our film reviewer will also be looking back at her favorites of 2022 in that issue."
"2022 was a huge year for our watchdog reporter Mike Andrew, who kept track of local union busting and national transphobic and anti-LGBTQ+ rhetoric and politicians," Eichenbaum added. "One of our top stories of the year was definitely the rainbow wave that swept the elections. Our Pride month coverage was also well-received and kept us busy all summer."
In Philadelphia, "PGN will do our annual Year In Review stories in the last few weeks of December, which will include our Person of the Year feature and an article on our top 10 stories of 2022," said Jason Villemez, managing editor of Philadelphia Gay News. "Some of our top stories this year include LGBTQ victories in the 2022 election, monkeypox spread, and the Philly Pride celebration returning after three years."
Watermark, based in Orlando, plans to publish their Year In Review issue on December 22. "It will include a look back at our biggest stories of the year as well as highlight themes we saw in the LGBTQ community as we reported on the issues," said editor in chief Jeremy Williams.
Williams said one of the top online stories — based on website traffic — was about the closing of the Stonewall Orlando bar: "Steven Watkins, who owns Stonewall Orlando but has been away from the day-to-day operations of the business for nearly three years now, says the shutdown happened because the bar's current operators did not come up with the money to purchase Stonewall by Dec. 29 as agreed upon."
IN THE NEWS
Volume 24
Issue 9