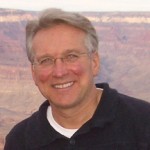 Veteran reporter Chuck Colbert mourned by fellow journalists
by Joe Siegel
Charles "Chuck" R. Colbert, a veteran journalist for LGBTQ media in New England and across the country, passed away on June 30. He was 67. Colbert, a native of Johnstown, Penn., later moved to Cambridge, Mass., where he was based for the bulk of his professional career.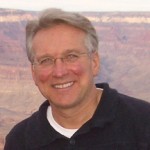 Colbert served as a senior reporter and columnist for the now-defunct In Newsweekly, based in Boston, from 1998-2005. He also worked as a long-time correspondent for Press Pass Q. A longtime contributor to the National Catholic Reporter, he gained national recognition for his coverage of the clerical sex-abuse crisis in the Boston archdiocese.
As a freelance writer, his work appeared in such LGBTQ outlets as Keen News Service, Boston Spirit Magazine, Windy City Times, and Bay Area Reporter. But his work also appeared in mainstream outlets including the Boston Globe, Boston Herald, Dallas Morning News, Philadelphia Inquirer, San Francisco Chronicle, Washington Post, and Harvard Business Review.
Many of his colleagues initially learned of his passing on Facebook, but the lack of information regarding cause of death led many to speculate. A childhood friend of Colbert's later posted on his Facebook page, "I've learned that while visiting in Johnstown, he developed a serious medical issue — involving his esophagus, reportedly — and he needed to be transferred to a higher level of medical care and was transferred to a Pittsburgh hospital. Respiratory complications developed and he died."
According to the official obituary, Colbert was a former National Lesbian & Gay Journalists Association national board member and Boston/New England chapter president. A graduate of the University of Notre Dame, he also held advanced degrees in business, psychology and theology, from Georgetown University, Harvard University and Weston Jesuit School of Theology, now part of the Boston College School of Theology and Ministry.
Fred Kuhr, editor of Press Pass Q, was also Colbert's editor at In Newsweekly. "When I became editor of In Newsweekly in 1998, one of the first calls I made was to Chuck. I knew that if the newspaper wanted more credibility in journalistic circles, Chuck had to come on board, not just as a reporter but as a columnist. His insights and analysis were unmatched. He was intelligent, diligent, caring and extremely well-connected. He also had a wicked sense of humor. Boston, New England and the nation were better informed because of him. And I am a better person for having known and worked with him."
His work included a National Catholic Reporter story dated April 5, 2002: "Cardinal Bernard Law, fending off calls for his resignation while dealing with new charges of sex abuse against Boston church figures, presided at Palm Sunday services before a near-capacity congregation of mostly Haitians and Hispanics at the Cathedral of the Holy Cross, located in the South End neighborhood of the city.
"Inside the 1875 cruciform, neo-Gothic structure, nearly two thousand worshipers listened to narratives of the Passion of Christ enacted by Spanish-language performers. Dozens, if not hundreds of worshipers, wore small red-cap lapel pins manifesting their support for Law's remaining as spiritual head of the nation's fourth-largest diocese."
In his February 8, 2007, column for In Newsweekly, Colbert noted: "Five years ago, newspaper headlines exposed a scandal of unimaginable proportions in the Boston Archdiocese. It was the story of widespread abuse of children and vulnerable young adults, the sins of wayward Catholic priests, their sexual misconduct and a widespread cover-up by bishops and even the cardinal.

"Indeed, the local church's very own documents showed a deliberate pattern of protecting abusers, covering up crimes, and putting more children at risk. Sure enough, homosexuality and gay priests figured in the unfolding saga locally and worldwide, as prelates near and far sought an easy scapegoat for their own moral and spiritual failings."
Colbert, who possessed a wry sense of humor, began his story about the 2012 Boston Pride parade for The Rainbow Times this way: "Prayers and petitions to the patron saint of Boston Pride were made. And Barbra Streisand delivered. For the first time in four years, it did not rain on 'our' parade, as tens of thousands of LGBT people and allies celebrated the strides of gay-rights progress in the last year, locally and nationally."
Colbert's colleagues and friends are mourning his death on social media.
"I worked with Chuck often when I was the Director of Faith at GLAAD," Ann Craig posted on Colbert's Facebook page. "He was a consummate professional and a compassionate friend. He will be missed by so many."
National LGBTQ Task Force Communications Director Cathy Renna told the Windy City Times,"Chuck was a friend and colleague — one who was extraordinarily principled and helpful, especially when addressing issues related to the LGBTQ community and the Catholic Church. He was instrumental in helping us frame and address the abuse scandal when church leaders scapegoated gay priests, as a person of faith and an intellectual.
"As an advocate on the front lines fighting back, … working with him was a vital part of my work taking on the Catholic Church hierarchy while at GLAAD, along with other queer and allied groups. But he was also a pleasure to be friends with, who found joy in life and our community, and was one of the people I most looked forward to seeing at the NLGJA convention and other events. He will be greatly missed."
IN THE NEWS
Volume 24
Issue 5