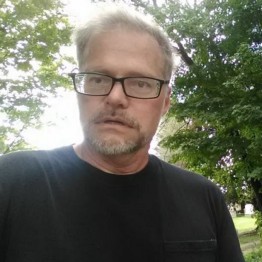 DeSantis spox goes after LGBTQ Nation reporter with fake photo
by Fred Kuhr
A question for comment from an LGBTQ media outlet led to Florida Gov. Ron DeSantis' press secretary tweeting out a doctored photo targeting the LGBTQ community.
It all started on June 8, when DeSantis said that he wanted the state's Child Protective Services to investigate parents who take their children to family-friendly drag queen story time events. In his announcement, he made note of an event in Dallas where, as he described it, "Very young kids, and they must have been like 9, 10 years old, [were] at a quote 'drag-show' where they were putting money in the underwear of this, and that is totally unacceptable."
Surprised by the characterization of the event, LGBTQ Nation reporter John Russell emailed DeSantis' press secretary, Christina Pushaw, for comment. He wrote, "My question: What event is Gov. DeSantis referring to? Has he seen 9- and 10-year olds placing money in the underwear of drag performers? Where specifically has he seen this?"
In response, Pushaw sent Russell a photo of a cisgender burlesque performer — who had nothing to do with the drag queen story time event — with the comment, "Unfortunately for churnalists, people have eyes."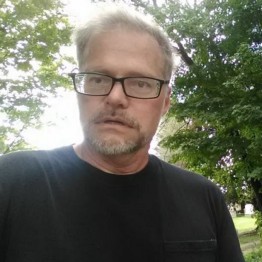 According to a column on Medium by Los Angeles Blade columnist James Finn, "The Dallas event the governor spoke of featured no underwear-clad drag queens and no stripping. No video footage shows kids stuffing money into the clothing of drag queens, for good reason — the kid-friendly-event organizers were sensitive to potential misrepresentation and announced a set of rules before the show started that included 'no touching the performers.' This applied to adults and children alike."
But to make matters worse for Pushaw, she not only sent the response to Russell, but she tweeted the photo, Russell's question, and her comment.
The Twitterverse was quick to point out that the photo was manipulated, was not from the Dallas or any other drag queen event, and in fact was part of a neo-Nazi meme from three years ago.
LGBTQ legal analyst Alejandra Caraballo, a Harvard Law faculty member, debunked the lie almost instantly. "This was pulled from a widely circulated nazi meme 3 years ago of a facebook post from burlesque dancer who is a cis woman," Caraballo tweeted. "This was not drag, nor did it happen in Dallas. Care to comment why you're resharing nazi disinformation and propaganda?"
Another Twitter user found the original picture that the one shared was cropped from, reported LGBTQ Nation.
"[Pushaw] had to know the photo is not of the Dallas event and has nothing to do with drag queens," wrote Finn on Medium. "She tweeted it anyway, because smearing LGBTQ people is more important to her and her politically ambitious boss than being honest and thoughtful. As of the time of this writing, Pushaw has neither deleted her dishonest tweet nor replied to Caraballo."
IN THE NEWS
Volume 24
Issue 4