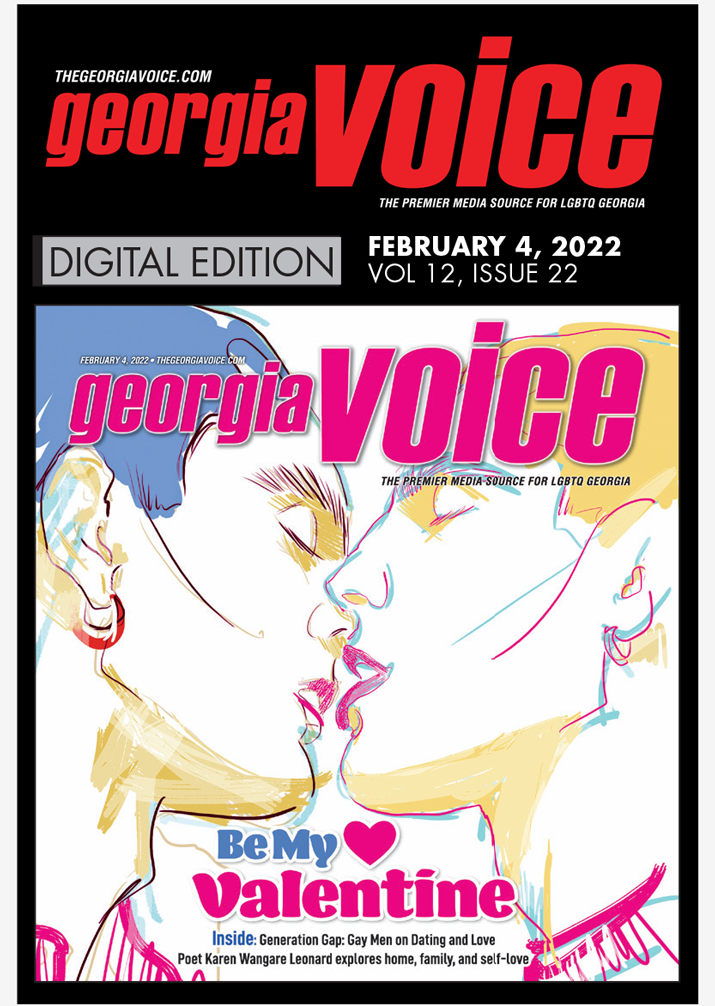 COVID is still here, but was Valentine's Day back? Depends on where you are
by Joe Siegel
Some LGBTQ publications are going all-out to celebrate Valentine's Day this year, while others have no plans to mark the holiday due to the way COVID-19 has impacted the bar, restaurant and nightlife scene.
Seattle Gay News is doing a special issue to celebrate Valentine's Day this year.
"Every year, it seems to naturally happen with Valentine's Day events and products, so this year we made it official," said publisher Angela Cragin. "It will be our 2022 'Queer Love' issue!"
Unfortunately, advertising is still not the same as it was pre-COVID, Cragin said.
"In person activities to celebrate this holiday are not as prolific as past years, but include a small number of burlesque shows, some theaters opening up and mainstream shows like Cirque du Soleil are still presenting," Cragin continued. "However, there does seem to still be something missing. Venues are requiring vaccination cards (most are vaccinated in Seattle, but one more thing to remember), limited number of guests, and planning in advance for tickets. For the planning type, this may be no big deal, but for the spontaneous romantic, one may have some trouble. In the end, love is love and will find a way regardless of a pandemic."
Kevin Naff, editor of the Washington Blade, said the focus this year focuses on local restaurant specials and gift guides — not much different than years past.
In Philadelphia, "As with most print publications, advertising in Philadelphia Gay News has dropped compared to pre-COVID, including for Valentine's Day," said news editor Jason Villemez. "But our coverage remains the same. For Valentine's Day, PGN will do features highlighting LGBTQ couples of all types, as well as those who are happily non-partnered. We'll also continue to report the news, which never stops despite what the flower shops and chocolatiers might want us to believe on February 14."
Watermark in Orlando, Fla., used to do a singles issue "where we highlight locals who are single," said owner and publisher Rick Todd. "But we haven't since COVID and we will not be doing that this year either."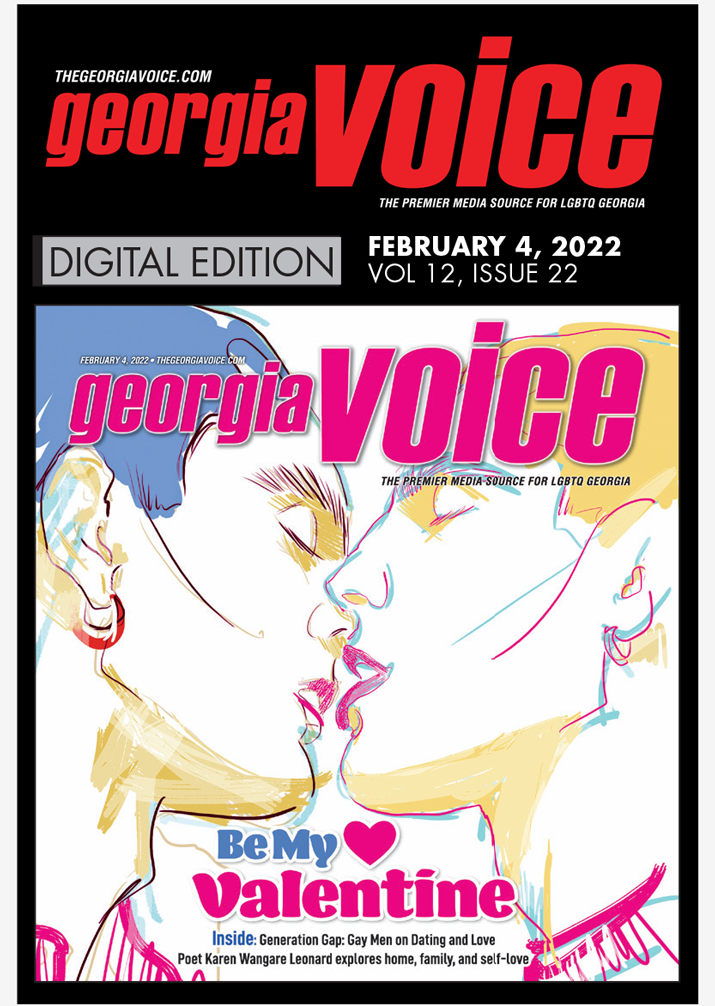 "Each year we produce our annual LGBTQ Visitors Guide in January called OUT North Texas," said Dallas Voice publisher Leo Cusimano. "This year we have seen sales increase more than 20 percent. For the Valentine's Day issue, [as of this writing] we have already booked and seen accelerated sales of more than 14 percent and the page count is up 25 percent. I believe that both of these issues illustrate a change in business. Businesses today are eager to get more business in the door and are relying on traditional advertising. Local LGBT media should be experiencing an elevation in advertising revenue."
Georgia Voice, based in Atlanta, published a Valentine's Gift Guide featuring jewelry, sex toys, and undergarments. A feature called "Love in the Digital Age: The Commodification of Intimacy" explores the impact social media has had on relationships.
Las Vegas-based QLife had no plans for Valentine's Day due to a lack of advertisers.
"The entertainment market isn't spending right now," explained publisher Russ White. "As long as ticket sales and reduced capacity and show cancellations are high, ad spend is focused on general audience mass media. We've made our biggest pivot though. Three weeks ago we launched QVegas Guide to Las Vegas, a four-page glossy printed guide of things to do in Vegas, LGBTQ resources, and a bar guide. No editorial, no ads. Weekly printing. With this initial push, we are starting to regain interest with the new publication out on the street. Each advertiser we onboard will double the publication size and distribution."
TOP STORY
Volume 23
Issue 11