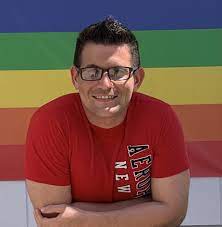 LGBTQ outlets among GLAAD Media Awards nominees
by Fred Kuhr
GLAAD released its list of nominees for its 33rd annual GLAAD Media Awards. While the vast majority of the nominees represent mainstream media outlets, LGBTQ media showed strength in a number of categories.
Notably, two of the five nominees in the category Outstanding Magazine Overall Coverage are The Advocate and POZ. The others are Entertainment Weekly, People and Variety.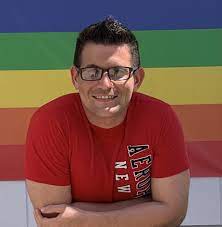 The Washington Blade and OUT magazine are nominated in the Outstanding Print Article category. Blade contributor Yariel Valdés González wrote about his time in ICE custody in a series entitled "Diary of an ICE Detainee." He was seeking asylum in the U.S. because of the persecution he faced as a journalist in Cuba.
OUT writer Taylor Hirschberg was nominated for his "The Hearts of Venezuela," part of an investigative series for its 2021 travel issue, the first in the magazine's history centering on Latin America. Competition in this category includes outlets such as the New York Times, the Associated Press and Rolling Stone.
In the Outstanding Online Journalism Article category, openlynews.com was nominated for "LGBT+ Afghans Fear Being Forgotten 100 Days Since Taliban Takeover" by Hugo Greenhalgh. them.us was nominated for "Megan Rohrer, the Evangelical Lutheran Church's First Trans Bishop, Wants to Get Messy" by Nico Lang. They are up against outlets including NBCNews.com, USAToday.com and forbes.com.
In the Outstanding Online Journalism – Video or Multimedia category, Plus Life Media was nominated for "+Talk: HIV & Faith" by Karl Schmid, Mike Spierer, Brent Zacky and Victory Barreiro. Logo was nominated for "Meet the Logo Legends: Brooklyn Trans Liberation" by Terrn Moore, Sean Devaney, Sam Manzella, Christopher Rudolph and Zachary O'Connor. And LGBTQ Nation was nominated for "For Ruth Ellis Center Staff, Helping LGBTQ Homeless Youth is Personal" by Scott Gatz, John Halbach, Maria Tridas and Emily Geraghty.
For Outstanding Blog, nominees include Holy Bullies and Headless Monsters, Mombian, My Fabulous Disease, Pittsburgh Lesbian Correspondents and the Reckoning.
Outsports also received special recognition for its coverage of the Tokyo 2020 Olympics and Paralympics.
"Media can create positive change and this year's nominees represent powerful projects, stories, and creators that positively shifted culture and enlightened audiences with new and impactful LGBTQ stories," said GLAAD president and CEO Sarah Kate Ellis. "There are more nominees this year than ever before, highlighting a growing landscape of LGBTQ visibility, and serving as a reminder to the critical role that film, television, music, journalism, and other forms of media can play in growing LGBTQ acceptance in the face of ongoing attacks against our community."
The GLAAD Media Awards are scheduled to take place in Los Angeles on April 2 and in New York City on May 6.
IN THE NEWS
Volume 23
Issue 11