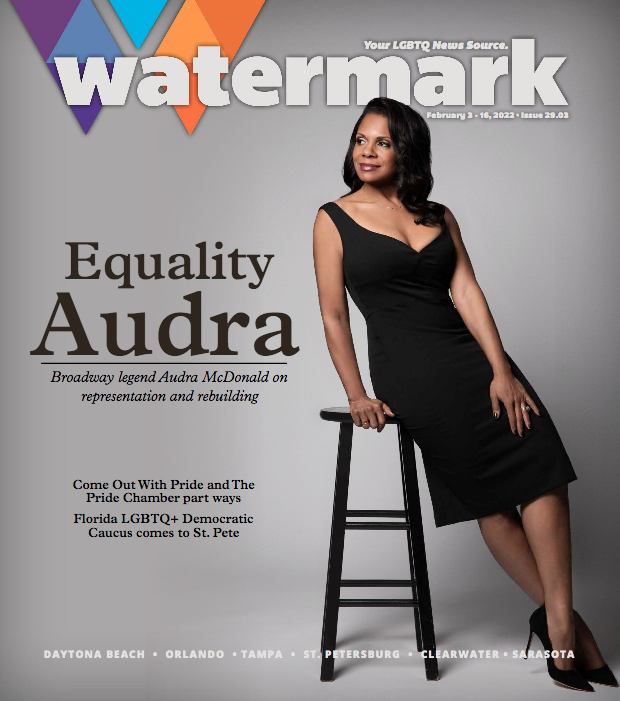 Black History Month marked by LGBTQ media
by Joe Siegel
LGBTQ media is celebrating Black History Month with special features, cover stories and community profiles.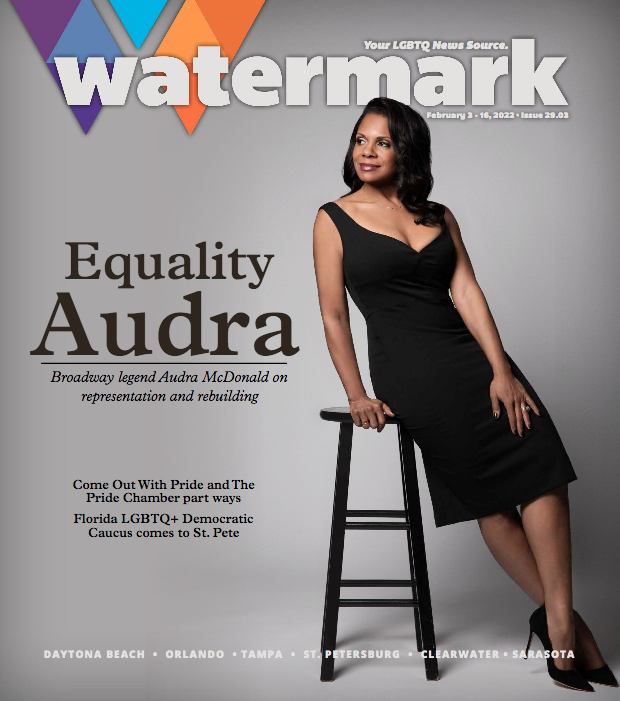 For example, "In the current issue we have an interview with Audra McDonald who is on our cover," said Rick Todd, owner and publisher of Watermark Publishing Group in Orlando, Fla. "Also, we have a feature on Black authors and books everyone should read. In the next issue, we will do a feature based in Orlando about the All Black Lives Matter Fund."
Washington, D.C.'s Tagg magazine has a feature called, "7 Movies to Celebrate the Queeroes of Black History Month."
"We'll also be highlighting Black queer women on our social media and Black queer history articles throughout the month," said editor Eboné Bell.
San Francisco's Bay Area Reporter is spotlighting African-American artists for February. The February 1 edition featured a profile of Billy Porter, whose memoir "Unprotected" has been a bestseller.
Georgia Voice in Atlanta found a local connection with its article putting a spotlight on its state's Black LGBTQ celebrities, with profiles on blues singer Gertrude "Ma" Rainey, performer Bob the Drag Queen and recording artist Lil Nas X.
Andrew Davis, publisher of Chicago's Windy City Times, said his publication will cover some Black History-related events but has no special features planned.
Windy City Times did, however, run a story about National Black HIV/AIDS Awareness Day: "On Feb. 7 — National Black HIV/AIDS Awareness Day — AIDS Foundation Chicago (AFC) announced its first-ever Racial Equity Action Plan. This three-year plan intends to heal past harms and achieve racial equity both within AFC and in AFC's spheres of influence. It is both necessary and historic as AFC works to end two epidemics that disproportionately impact Black communities."
The Washington Blade, took a national political angle, spotlighting three possible African-American nominees for the U.S. Supreme Court.
"The three Black women most talked about as potential choices — D.C. Circuit Judge Ketanji Brown Jackson, U.S. District Judge J. Michelle Childs of South Carolina and California Supreme Court Justice Leondra Kruger — have each made statements or undertaken past work related to issues facing the LGBTQ community, and they're not all positive, despite the reliable reputation they've all built in the progressive legal community," correspondent Chris Johnson wrote in his February 2 story.
"Although not named in the media as among the Black women who are the major potential choices, the idea of Biden naming a pick who's both a Black woman and queer has emerged in the advocacy community. The LGBTQ Victory Institute, which trains and seeks the appointment of LGBTQ people in federal government, has openly recommended Washington State Supreme Court Judge G. Helen Whitener to serve as [Justice Stephen] Breyer's replacement," Johnson noted.
IN THE NEWS
Volume 23
Issue 11