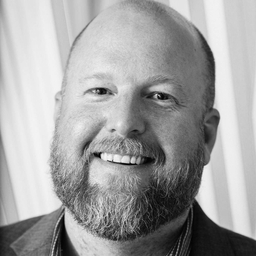 North Carolina's QNotes presents its innovations at NLGJA
by Joe Siegel
In January of this year, the thirty-five-year-old LGBTQ publication QNotes, based in Charlotte,N.C., launched the creation of a new online publication to innovate the way the LGBTQ community in the Carolinas shares its stories, documents its lived experiences, and amplifies the underrepresented struggles that many face. QNotes was awarded a $130,000 Google GNI Innovation Challenge for the project.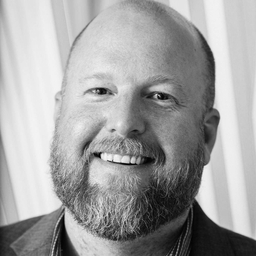 Q Notes had launched in 1983 as a community newsletter. "In many ways, it was a return for us to those early LGBTQ publications of our past that started because of a need to inform and educate and create visibility of queer people and the early LGBTQ rights movement, said Chris Rudisill, project manager for the QnotesCarolinas.org Project. "QNotes was the first publication in the Carolinas to bring those stories to the forefront when the mainstream press overlooked or misrepresented our voices and it was powered by the community, relying on volunteers to write, print, and distribute."
QNotes Publisher Jim Yarbrough reflected on the way funding streams have changed over the last few decades.
"In the 1980s, bars and clubs were the biggest advertising source for LGBTQ publications," Yarbrough said. "In the late '80s and '90s, you had personal ads, 900 numbers, that kind of thing evolving into small businesses. And then in the 2010s, entertainment venues — concerts, theater — became big parts of the advertising."
Yarbrough added that QNotes is now getting grants and has launched a membership drive on a sliding scale.
Journalist Alicia Bell praised QNotes' community-centered website. "It's something that we see happening across the country because folks know journalism has no future if it's not community related," said Bell. "We're thinking about community across the whole news-producing process."
The project will continue to be supported through sponsorships, a foundation and community support, following nonprofit and cooperative news funding models. But it will also include sliding-scale memberships, source journalism and community engagement grant funding, and incorporate civic-engagement drive initiatives to support larger reporting projects.
Rudisill said the project will continue to expand in the future. "We wanted to start with Charlotte, then create something for the Research Triangle [which includes Raleigh and Durham], the Piedmont Triad [which includes Winston-Salem and Greensboro], and Western North Carolina," said Rudisill. "Anyone who visits the site, it feels local to them, and presents what local means to them whether they're based in Charlotte or based in Western North Carolina. We're creating more opportunities for more voices in these different regions to be added to the bigger picture."
IN THE NEWS
Volume 23
Issue 6