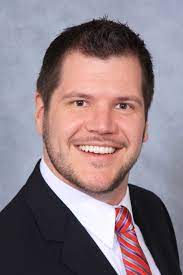 LGBTQ journalists gather for NLGJA's second virtual national convention
by Joe Siegel
The 2021 national convention of NLGJA: The National Association of LGBTQ Journalists was held from September 9 to 12. Due to the coronavirus pandemic, for the second consecutive year, the event was held virtually.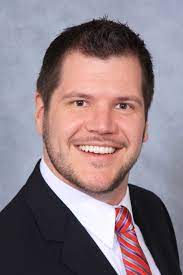 "Our goal with this national convention was to provide a welcoming space for LGBTQ journalists to connect, learn and grow," said Adam Pawlus, NLGJA's executive director. "We set out to provide our members and colleagues with four days of terrific programming, and I think we did just that. The convention has exceeded our expectations, thanks to the hard work of each and every person who had a hand in making it happen, from workshop coordinators and panelists, to our sponsors and exhibitors. The convention drew a crowd of more than 600 attendees, which is the largest group we've had in more than a decade."
When asked whether next year's convention would be in person, Pawlus said safety was the top priority for attendees.
"We, of course, hope to return to in-person events when it is safe to do so, and we are currently planning to come together in Chicago from September 8-11, 2022, for our national convention. Our board will continue to monitor developments with the pandemic, but our hope now is to be together in Chicago at this time next year."
He added, "Any convention, virtual or in-person, has its own unique set of challenges. But there are also tremendous opportunities, and the virtual convention allowed participants from all over the world to join us this year. The virtual conventions of this year and last year have taught us valuable lessons that will help guide our convention planning for years to come
One of the forums at this year's convention, Crime and the LGBTQ Community, featured panelists discussing how to report on crimes impacting LGBTQ people. Reporting on the 2016 Pulse Nightclub shooting in Orlando, for example, was a highly emotional experience for Sunnivie Brydum from Yes! Media.
Brydum was not living in Orlando at the time but "could absolutely relate to that feeling of finding sanctuary in a gay club. I made it my purpose there to try and not ask folks to recount their trauma that they had just lived."
"It just hits so much closer to home," said News Nation journalist Evan Lambert. "On that first day after being there for hours, I got into my car and just immediately broke down and started crying, but I realized that was the first time that I even had time to do that."
Orion Rummler, a reporter for The 19th News, provided guidance on reporting on homicides in the trans community.
"Let your editor know ahead of time that this is something you're probably going to have to talk through," Rummler said. "There are some editors who can be skittish around an LGBTQ topic that's not very straightforward."
"Writing these stories is cathartic to me," said Kevin Rector, a reporter for the Los Angeles Times. "You have to realize going into criminal justice and crime stories that it is hard and you're going to be talking to people a lot of times on the worst day of their life."
Another forum, LGBTQ Equality Under Attack, focused on the wave of anti-gay legislation in the United States, particularly regarding the transgender community.
Roland Stringfellow, a senior pastor at the Metropolitan Community Church in Detroit, pointed out how anti-gay religious organizations have spent millions of dollars to fight LGBTQ equality. "Those of us who are on the front lines doing this type of religious activism, 'sacred activism' as I like to call it, it's up to us to really help develop a theologically-based and positive definition of what religious liberty is all about."
Victoria Kirby York of the National Justice Coalition said there was a "lack of knowledge and awareness" among the straight community.
"Some people think that we already have these rights," York noted. "There's a lack of urgency and context among all these supporters and that's why it's so important to highlight the impact and how the Equality Act would change people's lives, improve their lives, and really destroy some of the barriers that are put in place for our community."
TOP STORY
Volume 23
Issue 6