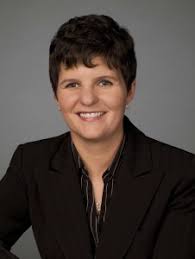 COVID-19 on the minds of journalists at NLGJA convention
by Joe Siegel
The annual NLGJA convention was held virtually again this year because of the risks attached to the coronavirus pandemic. It's not a surprise, then, that COVID was a hot topic at the gathering.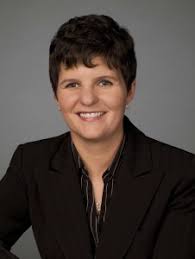 One of the forums at the convention focused on the continuing coronavirus pandemic and how it has impacted American society. A highlight was Jen Christensen of CNN interviewing Dr. Anthony Fauci, an immunologist who has served as the director of the National Institute of Allergy and Infectious Diseases since 1984. Fauci also serves as chief medical advisor for President Joe Biden.
Christensen, who has written over 1,000 stories about the pandemic since March 2020, said she "doesn't see it slowing down any time soon."
Fauci reported that we are experiencing a fourth wave of infections due to the Delta variant. In August, there were a reported 12,000 new cases a day. Now, the United States is reporting 155,000 new infections per day.
Part of the reason for the wave of new infections is what Fauci believes was complacency. "People got more loose," he noted. "We saw a letting down of our guard."
At the time of the convention, only 54 percent of Americans are fully vaccinated. In contrast, 62 percent of Israelis, 66 percent of Brits, and 70 percent of Canadians are fully vaccinated.
"That is the key to ending this," Fauci said. "We have the tools to end this and we're not doing it."
Of course, the pandemic has wreaked havoc on many businesses, including those catering to the LGBTQ community. Many LGBTQ media outlets, for example, had to shrink their page counts due to a loss in advertising revenue or they had to go without print publishing — going online only — for a segment of the pandemic. Many experts agree that the sooner everyone who can be vaccinated is vaccinated, the sooner we can get back to some semblance of doing business "as normal."
Moving ahead, Fauci anticipates many more mandates, particularly at colleges and universities as students are required to be vaccinated in order to attend classes.
Alok Patel, who serves as a medical correspondent for ABC News, also said he believes the pandemic is far from over. Patel noted the resistance to vaccines, explaining that "people for some reason are feeling attacked at their core."
Freelance writer Randy Dotinga experienced the pandemic on a personal level. Dotinga's father came down with COVID and underwent a prolonged period of declining health before passing away.
Dotinga pointed out the need for journalists to report on these stories. "It's important to document these things from a historical perspective.
IN THE NEWS
Volume 23
Issue 6