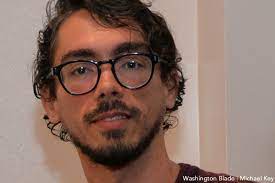 Newspaper's relationship with Cuban journalists highlights dangers
by Fred Kuhr
The Washington Blade's continued cooperation with Cuban journalists has allowed the D.C.-based publication to cover harrowing news stories happening to Cuban LGBTQ people as well as the journalists themselves.
On July 11, Maykel González Vivero, editor of the Blade's Cuban media partner Tremenda Nota, was violently arrested in Havana during a wave of protests against the Cuban government. As part of the reaction to the protests, police were reportedly targeting journalists covering the protests.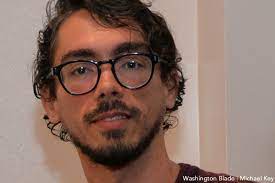 "It was violent, everything was over," the Blade reported González texting to a colleague from the police station where he was being held. "I was not resisting when they took me down and they consciously threw my glasses to fuck with me."
González later tweeted that he had indeed been arrested. "I was detained at the violent end of today's protest in Havana," the Blade reported him tweeting.
In subsequent tweets, he wrote, "I had already left the 'battlefield' when a policy officer wearing civilian clothes shouted to me that I had been thrown rocks. I had never thrown a rock. Uniformed officials handcuffed me. They turned me over to coms riot police after a while. … [They] bent [me] over and grabbed [me] me hard by [my] hair. They did it to punish me. There was no other reason. I never resisted."
Tremenda Nota continued to post videos of the protests and reported that artists and intellectuals who were protesting Cuba's state-run media were targeted as well.
A source later told the Blade that González was released three days after his arrest, but he cannot leave his home.
This was not González's first run-in with police. He was previously detained in November 2020, and in 2019, he was banned from leaving the island nation.
Julie Chung, acting assistant secretary for the U.S. State Department's Bureau of Western Hemisphere Affairs, tweeted her support for González and other journalists in Cuba. "We condemn the [Cuban] government's violent repression of protesters, journalists and activists."
In another case, the United States government granted asylum to Yariel Valdés González, a Blade contributor who worked for Tremenda Nota as well as other independent Cuban media outlets. He sought asylum due to the persecution he experienced in his home country.
However, before being granted asylum he was held in U.S. Immigrations and Customs Enforcement (ICE) custody for 11 months, until he was released on March 4, 2020. It's a harrowing story that Valdés documents for the Blade in a four-part series — "Locked up in the land of liberty" — that ran in the newspaper in July 2021. All four parts are available at https://www.washingtonblade.com/author/yariel-valdes-gonzalez/.
IN THE NEWS
Volume 23
Issue 6