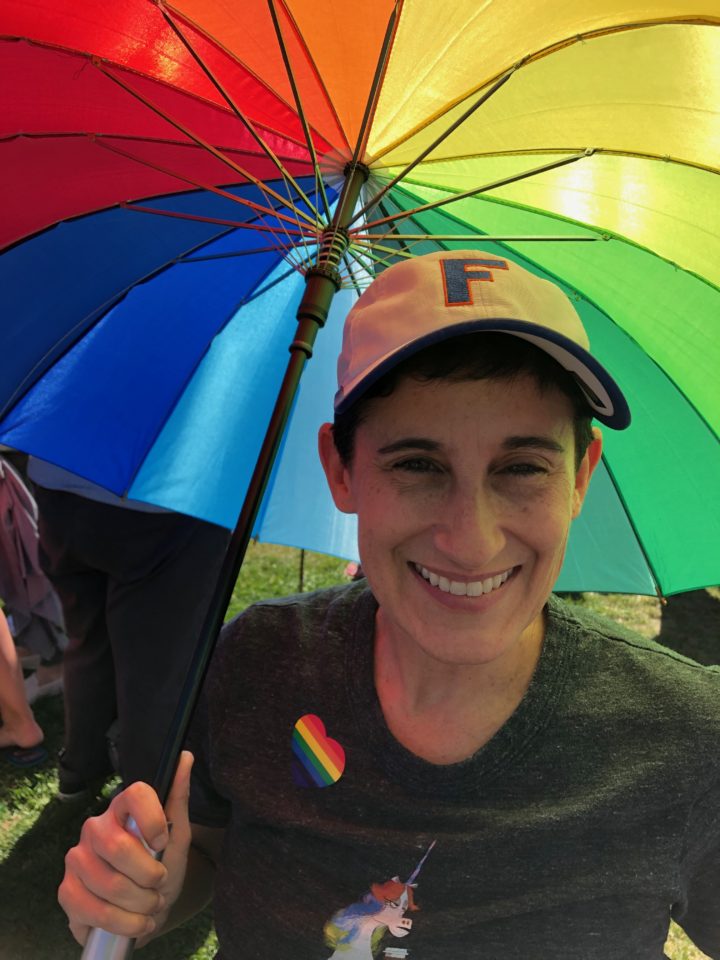 TRANSITIONS AND MILESTONES
(What's happening at your publication? Let us know. Email editor Fred Kuhr at editor@presspassq.com)
BAY AREA REPORTER, based in San Francisco, has launched "STORIES OF OUR MOVEMENT: BAY AREA REPORTER AT 50," an online exhibit that documents the evolution of the newspaper, but also the ways it helped to shape, interpret and define the interests of its readership. The exhibit is curated by RICK GERHARTER, a community-based photojournalist whose work has appeared in many outlets, most regularly in Bay Area Reporter. The exhibit can be viewed at https://www.glbthistory.org/stories-of-our-movement.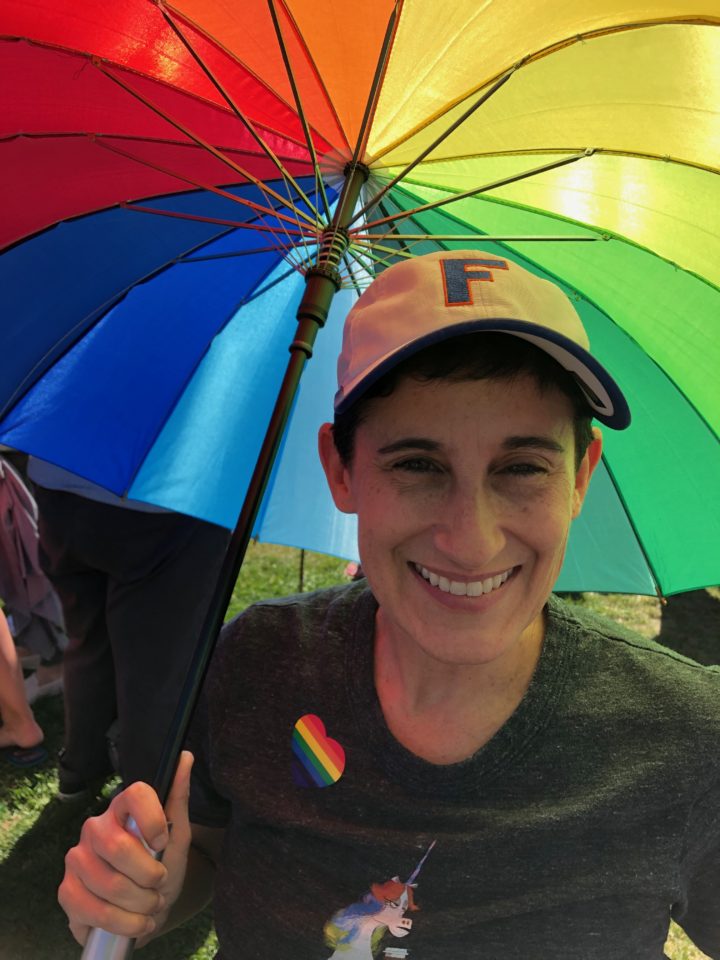 CURVE, the venerable lesbian magazine, is celebrating its 30th anniversary by announcing that founder FRANCES "FRANCO" STEVENS has bought back the publication. She sold the magazine in 2010 to SILKE BADER of AVALON MEDIA in Sydney, Australia. Stevens has also launched THE CURVE FOUNDATION, which seeks to empower and amplify voices of the Curve community, including lesbians, queer women, trans women and nonbinary people. Upon reacquisition, Stevens donated the magazine to the foundation. The foundation has since partnered with NLGJA: THE ASSOCIATION OF LGBTQ JOURNALISTS to seek nominations for THE CURVE AWARD FOR EMERGING JOURNALISTS. The award, sponsored by the foundation, will provide financial support to emerging journalists whose work fosters fair and accurate coverage and elevates the voices of LGBTQ+ women. For more information, go to https://www.nlgja.org/awards/curve-award/.
GAY CITY NEWS, based in New York City, earned 12 NEW YORK PRESS ASSOCIATION's Better Newspaper Contest for 2020, capping off a strong performance by SCHNEPS MEDIA, the newspaper's parent company, which won a total of 49 awards. The paper received three first-place awards, four second-place awards, three third-place awards, and two honorable mentions. Founding editor PAUL SCHINDLER, who stepped down as editor in chief at the end of last year, was recognized seven times.
GAY TRAVEL BUSINESS NETWORK, a new LGBTQ B2B travel organization, was launched last month by Chicago-based AEQUALITAS MEDIA. ED SALVATO was named executive director of the new venture, which seeks to connect travel-related businesses and organizations that want to do business with each other with the primary goal of driving revenue to members.
MALCOLM LAZIN, executive director of the EQUALITY FORUM, received the 2021 JOHN FRYER Award at the annual meeting of the AMERICAN PSYCHIATRIC ASSOCIATION. The award recognizes an individual who has contributed to or improved the mental health of sexual minorities.
MATTACHINE: A QUEER SERIAL, a podcast about the history of the LGBTQ rights movement, will conclude with an episode about Stonewall that drops on June 28, the 52nd anniversary of the riots. The final season, which premiered April 12, will feature a total of 13 episodes. It is hosted by genderqueer historian DEVLYN CAMP.
NLGJA: THE ASSOCIATION OF LGBTQ JOURNALISTS announced a partnership with the COLLEGE MEDIA ASSOCIATION in order to promote each organization's respective events and ensure increased access for LGBTQ student reporters and advisers. NLGJA is also working with INSIDER to find an early career journalist for this summer's inaugural Insider Fellowship Program that aims to provide a fellowship opportunity to a reporter from the LGBTQ community. For more information, go to https://www.nlgja.org/awards/the-insider-fellowship-program/.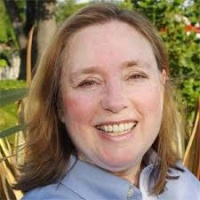 KAREN OCAMB, a veteran journalist who has been reporting on the LGBTQ community for three decades, announced that she is joining PUBLIC JUSTICE, a national nonprofit progressive legal advocacy organization that has been fighting for civil rights, environmental protection and consumer and workers' rights for more than 35 years. It will now start fighting injustices related to LGBTQ equality as well.
OUT FRONT MAGAZINE, based in Denver, celebrated its 45th anniversary with its April 2021 issue.
THE RAINBOW TIMES, based in Boston, entered its 15th year of publication with its January 2021 issue.
THE WASHINGTON BLADE hosted a virtual LGBTQ business summit on May 6 called "The Business of Equality." The summit was cohosted by the D.C. Mayor's Office of LGBTQ Affairs.
WINDY CITY TIMES, based in Chicago, is publishing a limited-edition, four-color book featuring hundreds of covers from its archives as well as covers from other LGBTQ Chicago media like OUTLINES, BLACKLINES, EN LA VIDA, IDENTITY and NIGHTSPOTS. The book also contains articles written by newspaper co-founder TRACY BAIM and early staffer JORJET HARPER. The print book is only available via pre-order or via purchase of a PDF download at windycitytimes.com/book/.
TRANSITIONS AND MILESTONES
Volume 23
Issue 2