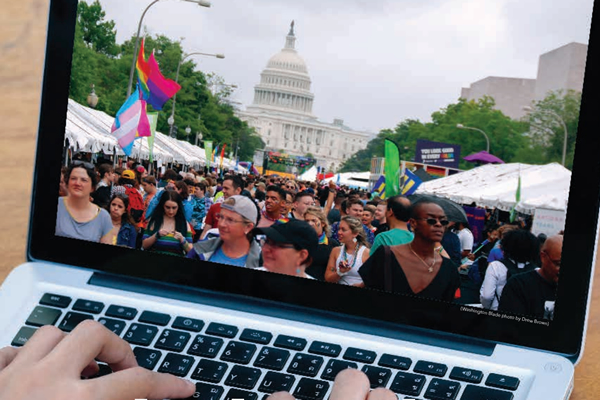 Media impacted by cancellation of in-person Prides, for second year
by Joe Siegel
For the second year in a row, fears of COVID-19 have prompted cancellations of Pride festivals in major American cities including Seattle and Washington, D.C.
A story which appeared in San Francisco's Bay Area Reporter last month reported that Seattle are scrapping their in-person event this June and are once again going virtual due to the pandemic.

Other Prides are likely to follow suit with strictly virtual events this year, while others are contemplating holding hybrid celebrations, with some events virtual and other smaller in-person gatherings. Most of the annual LGBTQ festivals take place in late spring or the summer, just when federal, state and local health officials expect to see most Americans vaccinated against the virus.
Nevertheless, Washington, D.C.'s Metro Weekly reported: "For the second year in a row, Capital Pride will forego a traditional Pride parade, festival and concert this June, due to the COVID-19 pandemic and the scarcity of vaccines to protect against the deadly coronavirus. … Capital Pride Alliance, which organizes the yearly celebration, made the announcement in a news release, expressing hope that a more efficient vaccine rollout might make it possible to hold in-person events sometime around October."
Editors and publishers of various LGBTQ publications said they are taking the news in stride.
"We will persevere and continue to find new sources of revenue while we await broader vaccinations and perhaps some Pride events can happen in the fall," said Kevin Naff, editor of the Washington Blade in D.C.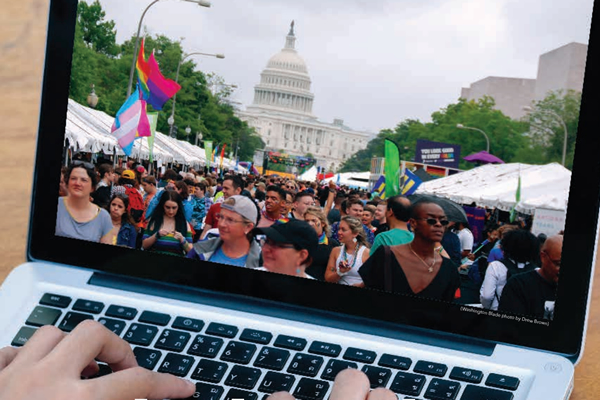 "I expect the lack of an in-person Pride in San Francisco would affect us like it did last year — a much smaller issue," said Cynthia Laird, news editor of Bay Area Reporter. "We would continue to cover Pride-related things like naming of the community grand marshals and announcements on whatever virtual programming they will have. I also expect there will be an independent protest-type march like what occurred last year. It was tied to Black Lives Matter and organically organized."
Some Pride celebrations are still going to be held, despite the ongoing pandemic.
"New York City is in a unique situation because there are multiple Pride marches. Heritage of Pride, which hosts the main larger march, announced plans last week that their Pride march will be virtual with to-be-determined 'in-person elements,'" said Matt Tracy, editor of Gay City News. "However, the Reclaim Pride Coalition's Queer Liberation March, which is more of a grassroots Pride march without corporate sponsors or police officers, is planning to hold an in-person march this year. When the Heritage of Pride march went virtual last year, the Queer Liberation March went ahead with an in-person march and drew many thousands of people."
Either way, there will be an in-person Pride march in New York City this year. "And we'll be covering it like we have every other year," Tracy said. "We will, of course, keep tabs on virtual events as well."
TOP STORY
Volume 22
Issue 12