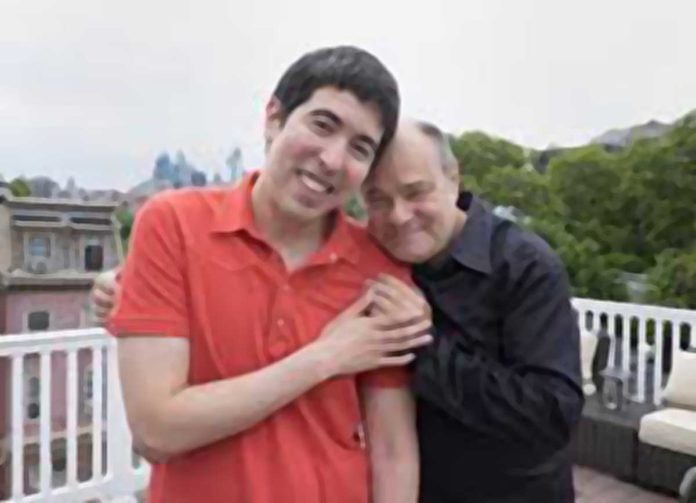 Commentary: Words matter at "family-run" newspaper
by Mark Segal
(Mark Segal is the publisher of Philadelphia Gay News. This column originally appeared in PGN. It is reprinted here with permission.)
Words are important, and over time they take on a meaning of their own. Take, for example, "One man, one woman," or "religious freedom," or "family-friendly." How do those words make you feel? Do they put a knot in your stomach, or simply make you feel not welcomed or excluded?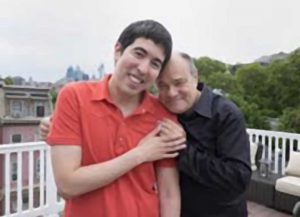 Mark Segal (right) with husband Jason

That last one, "family-friendly," often makes me wonder, does it mean that a family must be one man and one woman? That term to me always seemed to come with the subtext: LGBT people need not apply.
Maybe I'm too sensitive? What business is not family-friendly? Who doesn't like families? We all come from families, and every family is different.
Those coded terms harken back to a time when we weren't allowed by law to have a spouse, children, or be a legal family. We were not deemed family-friendly. LGBT did not equal family in the eyes of those in power.
There's also another way to look at terms like that, and how our community has been excluded. Consider the phrase "family-run business." That now has new meaning for many of us in business today, especially during this pandemic.
If you run a business and your spouse is helping you, that makes it a family-run business. When marriage was still illegal, that term, like the others, ostracized our community. We weren't allowed to have families recognized by the law, and therefore we weren't allowed to have family-run businesses.
Years ago, when Philadelphia Gay News joined the Pennsylvania Newspaper Publishers Association, I was told at my first meeting that Pennsylvania was proud to have the largest number of family-run newspapers in America. I somehow felt left out. But, a couple decades later…
During this time of lockdown, my husband Jason has been helping me run this newspaper. So I guess, after all these years, I can finally say that yes, PGN is also a family-run newspaper as well!
GUEST COMMENTARY
Volume 22
Issue 6