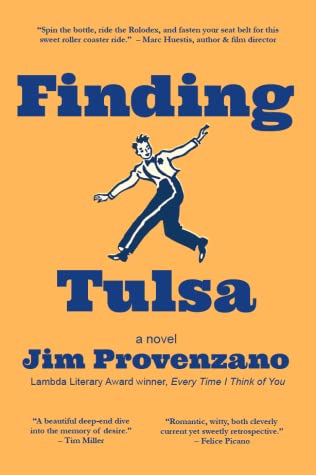 TRANSITIONS AND MILESTONES
(What's happening at your publication? Let us know. Email editor Fred Kuhr at editor@presspassq.com)
BALTIMORE OUTLOUD entered its 28th year of publication with its June 5, 2020, issue.
BAY WINDOWS, based in Boston, entered its 38th year of publication with its July 30, 2020, issue.
DAVID CARTER, historian and activist who authored 2004's seminal "Stonewall: The Riots That Sparked The Gay Revolution," died May 1, 2020, in his Manhattan home of a likely heart attack. He was 67.
ERIC FERRERO has been appointed executive director of the FUND FOR INVESTIGATIVE JOURNALISM, based in Washington, D.C. He previously worked at the Open Society Foundations, Amnesty International USA and the American Civil Liberties Union.
RICK KARLIN, a native Chicagoan who moved to Fort Lauderdale with husband and fellow journalist GREGG SHAPIRO, has published his autobiography, "Paper Cuts: My Life in Chicago's Volatile LGBTQ Press," which chronicles his time working in that city's LGBTQ media, including GAYLIFE, GAY CHICAGO MAGAZINE, NIGHTLINES, CHICAGO FREE PRESS, CHICAGO PRIDE and BOI MAGAZINE.
JIM PROVENZANO, an editor at San Francisco's BAY AREA REPORTER and a LAMBDA LITERARY award-winning author, has written his seventh novel, "Finding Tulsa," which will be published in September 2020 by PALM DRIVE PUBLISHING.
QLIFE, based in Las Vegas, announced that after 10 months without a print edition, it will continue to publish again with a new look and a redesigned website with a national focus. The publication also announced new "elastic advertising," giving businesses more flexibility in advertising choices.
SEATTLE GAY NEWS has launched a GOFUNDME campaign to help cover operating expenses in light of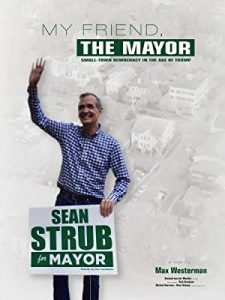 the coronavirus lockdown and the subsequent loss in advertising revenue. The campaign can be accessed at https://ca.gofundme.com/f/seattle-gay-news-needs-your-support-now
SEAN STRUB, founder of POZ MAGAZINE, is the subject of the new documentary "My Friend, The Mayor: Small-Town Politics in the Age of Trump," now available on Amazon Prime. The documentary from Dutch journalist and filmmaker MAX WESTERMAN focuses on Strub's for mayor of a small county seat in Pennsylvania.
JEREMY WILLIAMS has been promoted to the role of editor in chief at Orlando, Fla.-based WATERMARK. Previously, he served as the newspaper's central Florida bureau chief. He takes the reins from publisher Rick Claggett, who had been serving as acting editor.
TRANSITIONS AND MILESTONES
Volume 22
Issue 5