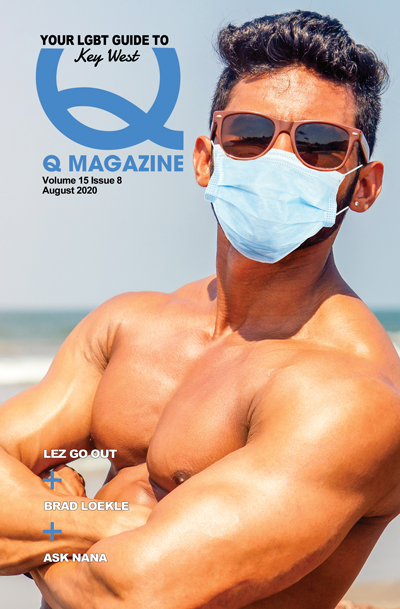 Publications catering to travellers impacted by lack of travel during lockdown
by Joe Siegel
The COVID-19 pandemic has taken a huge toll on the travel industry in the over the past five months. For LGBTQ publications that focus heavily on travel and leisure, the impact has been dramatic.
Florida, including gay tourism hotspots like Key West and South Beach, has been especially hard hit by the pandemic, with over 500,000 cases statewide.
Throughout the Florida Keys, officials are requiring facial coverings to be worn by everyone in business establishments and other public settings. Facial coverings are also required to be worn outdoors in the Florida Keys when social distancing of six feet or more is not possible. In Key West, masks are required everywhere outside a residence, regardless of whether social distancing is maintained.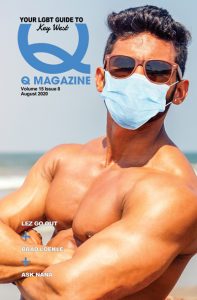 "We continued to publish every month," Chamberlain said. "I felt it was important to keep up some normality during the heart of it, plus it made sure my contributors had some sort of income coming in."
Despite that, "We are a much leaner magazine than we were before this started (regarding page count), but some advertisers [have] returned," Chamberlain added. "I offer my advertisers a 'rate for life' guarantee, meaning that their rates will never increase as long as they continually advertise. For the pandemic, I did allow people to suspend their advertising without risk to their rates. A few people did take advantage of that. Those that advertised all along will be getting a free month in an upcoming issue as a thank-you."
Despite the setbacks, Chamberlain remains optimistic about the future. "We are slowly building back up and I'm confident that we will be back to the old levels of advertising, hopefully by the end of the year."
HotSpots, based in Fort Lauderdale suburb Oakland Park, Fla., returned to publishing its print edition on June 18, after three months of being online-only due to the pandemic.
"We made a conscious decision to go digital only as many businesses were closed and our distribution network was limited to just outdoor boxes," according to publisher Peter Clark. But since many of the publication's advertisers have reopened, "We will start by printing a monthly edition." The weekly edition will continue to be published online.
Connextions Magazine, which bills itself as "The Travel Magazine for the LGBTQ community," has had to cut back on content simply because its writers have not been able to travel due to coronavirus restrictions, said Manny Velasquez-Paredes, editor in chief of the Long Island, N.Y.-based publication.
"In addition, people are not in the frame of mind to want to read much about traveling because we can't do it and not sure when we will," Velasquez-Paredes added. "However, as trailblazers, the LGBTQ community usually are the first ones who will try something new, therefore, we will be traveling before the rest of the world."
Virtual Connextions is the publication's talk show and podcast, where the editorial staff sits down with visitor and convention bureaus, tourism boards, and LGBTQ publicists to discuss their locations and venues. That has been able to flourish during the lockdown.
"They're fun short videos and they have been received very well. I do believe people are looking for distractions. So our videos are a way to escape our current reality," Velasquez-Paredes said. "Luckily for us, as a digital magazine, we quickly switched to Virtual Connextions, which allowed us to revisit places in a virtual setting."
Arts and lifestyle publications have been impacted as well. "Everything you can imagine has happened," said Jay Jones, publisher of Rage Monthly in San Diego. "However, we are now publishing the monthly editions online until businesses and theater and entertainment venues reopen."
Mikkel Hyldebrandt, editorial director of Goliath Atlanta, admitted that publishing a lifestyle magazine "in the midst of all this may seem unfitting." But, as he wrote in its Summer 2020 issue, "there are three main reasons for why we should publish, and why it is crucial right now."
First of all, he wrote, "at the onset of the pandemic, we weren't even sure if we would be able to put this publication together for you. … But with federal and relief systems in place and a community that has bounced back in an effort to resume business in a new normal, I am grateful that Goliath continues to publish with no interruption to our editorial calendar."
Secondly, "Goliath provides an appreciated perspective on the world we inhabit," wrote Hyldebrandt. And thirdly, such lifestyle publications "offer you a much-needed mental break from the weight of the world.
TOP STORY
Volume 22
Issue 5