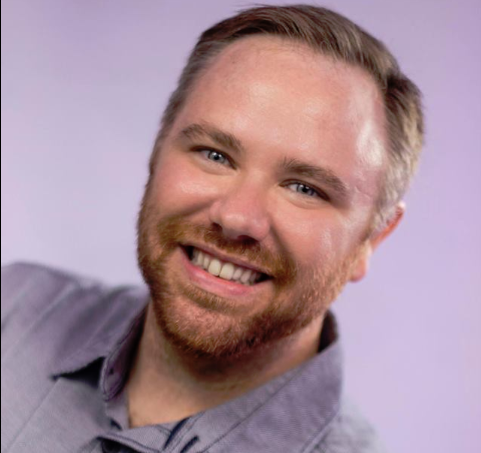 Commentary: Capitalize the B in "Black"
by Jeremy Williams
(Jeremy Williams is editor in chief of Watermark, based in Orlando, Fla. The following editorial appeared in the newspaper's June 25, 2020, issue and is reprinted here with permission.)
As anyone who has worked with me here at Watermark can tell you, I am an AP Style purist.
For those who are not familiar, AP Style — short for The Associated Press Stylebook — is the standard of the mass communication world. This book instructs journalists on basic grammar and punctuation when writing the news. It's the reason no self-respecting journalist will use an Oxford comma no matter how much sense you think it makes and why you will see a hyphen link two words one moment, then no hyphen the next day and then the same words hyphenated once again a week later.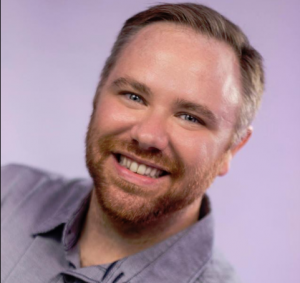 Jeremy Williams
Does it always make sense? No, but that nonsense is how it has been since the first AP Stylebook was
published and it is how most journalists — this one included — were taught. "The AP Stylebook is your bible," I was told by my favorite journalism professor Ken Carpenter, and I have kept that bit of knowledge — as well as the Stylebook — front and center when I write, edit and read any news story.
So I was very happy when AP announced June 19 that it would be adopting the capitalized "B" when writing stories about the Black community.
"AP's style is now to capitalize Black in a racial, ethnic or cultural sense, conveying an essential and shared sense of history, identity and community among people who identify as Black, including those in the African diaspora and within Africa," AP wrote in a social media post. "We also now capitalize Indigenous in reference to original inhabitants of a place. These changes align with long-standing capitalization of other racial and ethnic identifiers such as Latino, Asian American and Native American."
Increased coverage of anti-racism, police brutality and Black Lives Matter by mainstream news outlets opened discussions in newsrooms as to whether the "B" in Black should be capitalized when reporting about the Black community.
The National Association of Black Journalists (NABJ) issued a statement calling for all media outlets to begin capitalizing racial identifiers, something news outlets like NBC News and USA Today have done.
On matters of Black people, Black communities, Black culture and Black institutions, the NABJ should be the group that other news organizations look to for stylebook guidance just as the NLGJA: The National Association of LGBTQ Journalists provides guidance on LGBTQ terminology.
When the fight for marriage equality was frequently in the news, NLGJA encouraged media to use "same-sex marriage" instead of "gay marriage" and "LGBTQ rights" rather than "gay rights" to show inclusivity in reporting.
Watermark and other LGBTQ publications in the U.S. used terms like Latinx, capitalized the word Pride and added the Q to LGBT in news reporting before The AP Stylebook began to utilize them. When it comes to writing about marginalized communities, this "AP purist" will always look to the journalist association for said community over the AP for guidance and clarification, and I encourage all journalists to do the same.
For those in the journalism world who are detractors to the style change of capitalizing Black, pointing to the fact that the word "white" when referring race isn't capitalized, please understand the term "white" does not indicate a culture, just the color of a person's skin. It is simple for most white people to trace their lineage back to where and when their ancestors came to North America.
I have taken one of those mail-in DNA tests and found that I am mostly British and Italian with some Irish, Scottish, French, Greek and German mixed in. I can easily research the history and culture of my ancestors. Notice that these words are capitalized as they indicate the culture of my ancestors. Because of slavery, most Black people in the U.S. have a more difficult time tracing where their ancestors came from.
If you're a white person still calling for "White" to be capitalized in news publications, please keep in mind that in most cases these days, "White" is usually proceeded by a racist indicator like "Nationalist," "Power" and "House."
As we listen to Black voices in the world of journalism, we open up our pages to local, LGBTQ Black voices. The best way to learn where someone has been and what they have lived through is to open up, be silent and listen; so that is what we do in this issue as six LGBTQ Black activists in Central Florida and Tampa Bay express their views, open dialogues on race and share their stories.
GUEST COMMENTARY
Volume 22
Issue 5