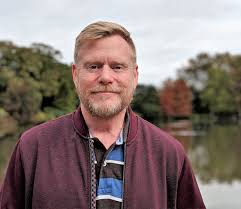 TRANSITIONS AND MILESTONES
ADELANTE, based in Los Angeles, entered its 24th year of publication with

its June 2020 issue.
AMBUSH, based in New Orleans, launched its AMBUSH RADIO PODCAST in May 2020. The show is hosted by GEORGE BEVAN JR. A new episode will be released every other Tuesday. It is available on podcasting services like iTunes and Spotify or by subscribing at http://www.ambushmag.com/podcast/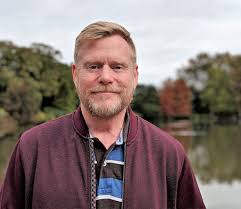 Mark S. King
MARK S. KING, creator of the video blog MY FABULOUS DISEASE, is the recipient of the 2020 SARAH PETTIT Memorial Award for LGBTQ Journalist of the Year from NLGJA: THE ASSOCIATION OF LGBTQ JOURNALISTS. He also won the Excellence in Blogging Award. OSCAR LOPEZ, the Mexico-based LGBTQ correspondent for the Thomson Reuters Foundation, was named Journalist of the Year. The only LGBTQ media outlet to score an honor — PHILADELPHIA GAY NEWS — won in the category of Excellence in Writing, Non-Daily for an article written by LAURA SMYTHE.
LAVENDER MAGAZINE, based in Minneapolis, celebrated its 25th anniversary in its June 4, 2020, issue.
METROSOURCE, based in Long Beach, Calif. and distributed in Los Angeles and New York, celebrated its 30th anniversary by launching METROSOURCE MINIS, a short form audio and video podcast, hosted by ALEXANDER RODRIGUEZ. The magazine also announced it is under new ownership by BENT SHARE ENTERTAINMENT LLC, making it once again 100% LGBTQ owned and operated.
RAGE MONTHLY, based in San Diego, entered its 14th year of publication with its June 2020 issue.
WIREMAG, based in Miami, announced that for the duration of the novel coronavirus pandemic, the every-other-week publication will only appear in print once per month, while also appearing digitally once per month, because of a decrease in advertising revenue.
TRANSITIONS AND MILESTONES
Volume 22
Issue 4