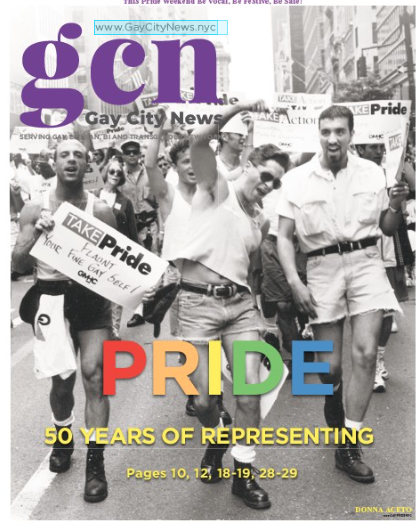 Revenues down, but not out, with Pride going virtual this year
by Joe Siegel
The novel coronavirus pandemic forced many LGBTQ organizations to be creative in producing their Pride celebrations this year. And community media stepped up in their own way to fill the void left from the absence of traditional festivals and parades.
"Our Pride celebration was moved to July and has since announced that it would be virtual," said Leo Cusimano, publisher of the Dallas Voice. "We did have a bigger issue on June 5, and our large National Pride issue on June 26 was 56 pages. So the revenue has diminished in the wake of COVID-19 and business closures."
Dallas Voice also created its own virtual Pride celebration called "Dallas Voice PRIDE Party Online! A digital Pride experience."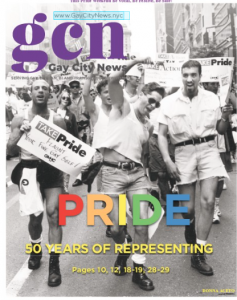 "This virtual event was scheduled for Sunday, June 28, as a 90-minute show with local and national celebrities making an appearance," Cusimano noted. "The program was very successful and garnered support from six sponsors."
New York's Gay City News (GCN) has written about several of the city's major virtual Pride events — Brooklyn Pride, Queens Pride, and NYC Pride — and hosted a webinar on June 30 to discuss the impact of COVID on nonprofits in the community, in terms of delivering services, increased demand for services, and fundraising and revenue streams.
"Our Pride revenues were down this month, but overall I thought we did better than I feared," said Paul Schindler, GCN editor in chief and associate publisher. "Our Pride issue was 72 pages this year, … versus over 100 in recent years. Our webinar … will recoup a decent portion of [the] shortfall versus recent years."
Instead of the traditional Pride parade, San Francisco's Bay Area Reporter (BAR) featured coverage of a protest march held in solidarity with the Black Lives Matter movement, called "
The People's March and Rally: Unite to Fight."
That protest — one of three events (the others were a protest titled "Pride is a Riot" and a rally in the Fillmore district honoring Black trans people) — was planned to follow the route of the first "gay-in" in 1970, which later grew to become the San Francisco Pride parade, reported BAR.
"Our June 25 issue was our Pride issue, though abbreviated from past years," said Cynthia Laird, BAR news editor. "We did not have a separate section, but included Pride-related stories throughout. The issue was 40 pages total. News section was 31 pages, the remainder was Arts and Culture."
Publisher Michael Yamashita added, "Financially the BAR did better than expected considering the state of the economy, although it's no comparison to last year. Thankfully many of our advertisers honored their ad reservations for our Pride issue, most of which were reserved before the shutdown in March. And that we were able to make some sales is a hopeful sign."
TOP STORY
Volume 22
Issue 4