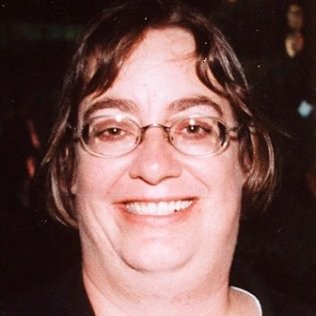 LGBTQ media opt to wait on 2024 presidential coverage
by Joe Siegel
With three Republican primary debates in the books, when it comes to covering the 2024 presidential campaign, many LGBTQ media outlets are waiting until the primaries begin next year before giving attention to the major candidates running.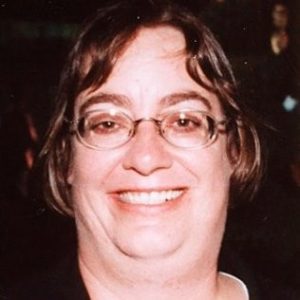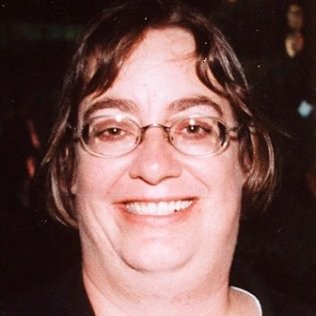 For one, Cynthia Laird, news editor of San Francisco's Bay Area Reporter, intends to wait until the Republican primaries are over before devoting coverage to the race.
On the Democratic side, President Joe Biden faces only token opposition from virtually unknown Congressman Dean Phillips of Minnesota. Republican primary voters have given former President Donald Trump a commanding lead in numerous polls, beating rivals like Florida Gov. DeSantis and former South Carolina Gov. Nikki Haley by wide margins.
DeSantis has taken an aggressive stance against LGBTQ rights in Florida "Trump is the runaway leader at the moment," Laird noted. "We have reported on Florida issues pretty regularly and have noted DeSantis is a GOP presidential candidate."
Another GOP presidential contender, South Carolina Sen. Tim Scott, has received some coverage in LGBTQ media because of rumors regarding his sexual orientation. The Washington Blade, for example, published an September 8 editorial, written by editor Kevin Naff, entitled "Does South Carolina have TWO gay U.S. Senators?" The sexual orientation of the state's other senator, Lindsey Graham, has also been the subject of speculation.
"If he's gay, that's great! A gay Republican credibly running for president is surely a sign of better times and a historic moment for the country," Neff wrote. "If he's not gay, then certain Scott GOP rivals are using homophobic tactics to undermine his candidacy by pushing narratives that Scott is gay in hopes it will turn off the bigoted GOP base."
Those tactics have focused on Scott's status as single and his reluctance to showcase or event name his girlfriend. Notably, his girlfriend joined him on stage after the latest Republican debate. Scott's girlfriend did make her first public appearance following the last Republican primary debate. Scott suspended his campaign a few days later, meaning he is no longer a candidate.
"We'll keep our election coverage focused at the local level, and keeping the spotlight on area candidates," said Matt Simonette, editor in chief of Chicago's Windy City Times. "Since our team is usually stretched thin, we only do national stuff when it is an LGBTQ-related story with an immediate impact on the local community. As such we haven't done anything related to Scott or the DeSantis/Trump rivalry."
DeSantis, who has arguably been the most hostile to LGBTQ rights, has earned plenty of coverage.
OutSFL, based in Wilton Manors, Fla., has a weekly "DeSantis Watch" column. Writer John McDonald wrote an October 31 story titled "Jewish lawmaker flips on DeSantis."
"Florida Gov. Ron DeSantis lost the support of state Rep. Randy Fine, who flipped to former President Donald Trump's side over concerns of rising anti-Semitism," McDonald wrote. ("We can vote for the governor who says the right things, or we can vote for the president who actually does them," Fine wrote in an op-ed published by the Washington Times. "When it comes to action, Donald Trump has never let us down.")
"Fine, the lone Jewish Republican in the state legislature, had steadily carried the water in DeSantis' culture wars, loosely throwing around 'groomer' charges while working to — in his own words — erase the LGBT community."
The Blade ran a story last July about DeSantis' intentions to prohibit transgender individuals from serving in the military. White House reporter Christopher Kane quoted David Stacy, vice president of government affairs for the Human Rights Campaign, saying, "A military that is open to all qualified Americans is a military that is stronger and better — but instead of honoring our service members, Ron DeSantis would turn back to an era of discrimination and witch hunts. All of this in service of his cruel and cynical politics of division and scapegoating to appeal to a small, but radical, political base."
Still, many media outlets are focusing on local races. "Right now we have been more focused on covering local races and political issues," said Tammye Nash, news editor of the Dallas Voice. "For us, local LGBTQ news takes priority. Next year as the primaries begin happening, we will begin paying closer attention to the presidential campaigns as well as all the others."
Added Philadelphia Gay News editor Jeremy Rodriguez, "[PGN's] primary focus of late has been local coverage but we do sprinkle in national news, including 2024 election coverage, periodically. … As we get closer to the primaries, we will definitely include more coverage."
Rodriguez said he knows how much is at stake when voters go to the ballot box in 2024. "This is an important election for the LGBTQ+ community and we hope to provide our readers with the tools they need to cast their votes, just like we have been doing since PGN's inception in 1976."
IN THE NEWS
Volume 25
Issue 8