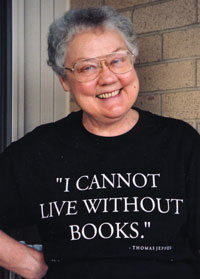 Washington, LA Blades among GLAAD Media Awards honorees
by Fred Kuhr
GLAAD, the country's largest LGBTQ media advocacy organization, last month announced the nominees of its 34rd Annual GLAAD Media Awards, which will be handed out in March in both Los Angeles on March 30 and New York on May 13.
Many of the nominees are LGBTQ media outlets. But most notably, the group honored both the Washington Blade and the Los Angeles Blade with its prestigious Barbara Gittings Award for Excellence in LGBTQ Media.
"Together, representing 50 years, the Los Angeles Blade and Washington Blade's relentless reporting reflects best-in-class journalism, reminding us all that LGBTQ issues and people have a stake in every news story and headline," GLAAD said in its announcement. Previous recipients of the award have included The Advocate, Windy City Times, and Curve.
"Everyone at the Washington Blade and Los Angeles Blade is immensely proud of this prestigious award from GLAAD," said Washington Blade co-owner and editor Kevin Naff in the Blade. "It is a testament to our hard-working team's dedication to professionalism and community service and we're especially proud of our team's resilience during the pandemic."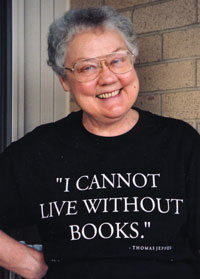 The award is named for Gittings, who organized the New York chapter of the Daughters of Bilitis in the 1950s and edited the group's national magazine The Ladder in the 1960s. Her activism also involved fighting the U.S. government and the American Psychiatric Association. Her involvement with the American Library Association led to that group naming an annual award in her honor for the best LGBTQ novel.
GLAAD nominees for Outstanding Magazine Overall Coverage are The Advocate, Washington, D.C.-based Metro Weekly, OUT, People and Variety.
In the Outstanding Online Journalism Article category, nominees include "The Fear and Loathing Some People Show Sports Pride Events Brings Fear And Pain To This Fan" by Karleigh Webb from outsports.com and "School Board Meetings Are the New Frontline for LGBTQ+ Rights" by Colleen Hamilton from them.us.
In the Outstanding Online Journalism – Video or Multimedia category, nominees include "Logo's Trans Youth Town Hall" by Raquel Willis from LogoTV.com, "The Stonewall Generation Has Found Their Voice with Leslie Jordan & Donald M. Bell" from LGBTQNation.com, and "White House Press Secretary Karine Jean-Pierre Opens Up About Brittney Griner's Release" by Tracy E. Gilchrist from AdvocateChannel.com.
Charlotte's Web Thoughts, Holy Bullies and Headless Monsters, Mombian, My Fabulous Disease and The Reckoning are nominated in the Outstanding Blog category.
In the Outstanding Podcast category, nominees include LGBTQ&A from Jeffrey Masters and The Advocate and TransLash Podcast with Imara Jones from TransLash Media.
Alejandra Caraballo, Drag Story Hour, HBO's Rothaniel, The Lesbian Bar Project and #Letters4TransKids are up for Special Recognition.
Other high-profile nominees this year include "Bros" and "Everything Everywhere All At Once" for outstanding wide-release film, "A League of Their Own" and "Queer As Folk" for outstanding new TV series, and "Abbott Elementary" and "Derry Girls" for outstanding comedy series.
For a complete list of nominees, go to https://www.glaad.org/mediaawards/34/nominees.
IN THE NEWS
Volume 24
Issue 11