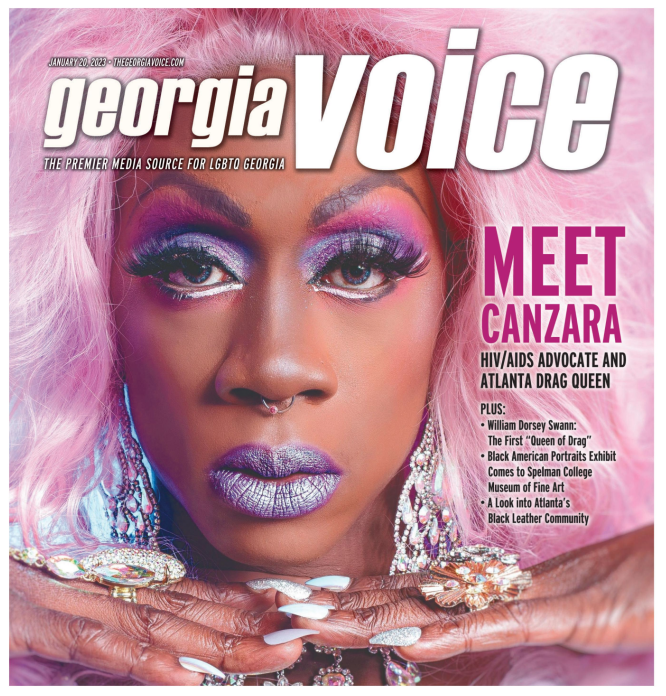 LGBTQ media observe Black History Month
by Joe Siegel
LGBTQ media are featuring stories this February related to Black History Month, ranging from profiles of notable queer personalities to editorials about racism and police brutality.
"The Black queer community in Seattle makes history every day," said A.V. Eichenbaum, editor in chief of Seattle Gay News. "We will continue to cover the scene to the best of our ability. We're focusing our social media and multimedia outreach on Black History this month, especially TikTok, so we can reach a more varied, often younger audience that may be unaware that we're standing on the shoulders of giants."
"I cannot stress enough how important it is that we continue to remember and honor where we came from and who's been fighting for the queer community," Eichenbaum added. "The LGBTQIA+ movement would not be where it is without Black activists."
To commemorate Black History Month, the Philadelphia Gay News published an op-ed titled "Black History, LGBTQ and Police."
"Pride Month was born out of a commemoration of police violence against gay and trans people," wrote Philadelphia-based writer Victoria Brownworth. "The harassment and violence against LGBTQ people by police did not stop at Stonewall. Study after study has shown that LGBTQ people — particularly gender non-conforming lesbians, trans women and queer people of color — face continued harassment and violence from law enforcement. The reckoning those of us who are racial justice activists hoped would come from the summer of 2020 protests has not materialized. Structural racism and structural misogyny are built into policing."
In San Francisco, "We have pieces this month that reference Black History Month," said Cynthia Laird, news editor of the Bay Area Reporter. "These include a column on new quarters being issued in 2024 featuring Pauli Murray, and a feature on Rev. Dr. Roland Springfellow's new gig at the Pacific School of Religion. I have planned an op-ed by the gay Black CEO of the SF AIDS Foundation for later this month."
South Florida Gay News ran a letter from Wilton Manors City Commissioner Chris Caputo, which read: "I am grateful that Black History Month provides us with an opportunity to honor those who paved the way for future generations by fighting for civil rights and equality for all citizens. Martin Luther King Jr., Rosa Parks, Fannie Lou Hamer, Maya Angelou, Malcolm X, Harriet Tubman — the list goes on — these individuals are just some examples of those who fought tirelessly against racism and oppression throughout their lives so that future generations could benefit from their efforts today. Taking time during this month to honor these leaders, as well as the local leaders we're recognizing this month here in Wilton Manors, will help us move one step closer to becoming the truly inclusive and welcoming city — and country — we strive daily to be."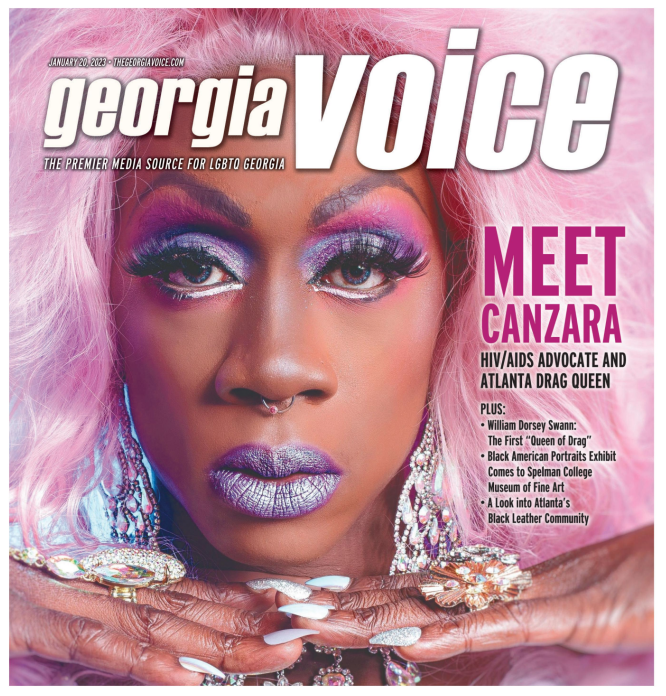 Atlanta-based Georgia Voice ran a feature on a Black American Portraits exhibit at Spelman College Museum of Fine Art in its January 20 issue, along with a story about Atlanta's Black Leather community, a profile of Canzara, an HIV/AIDS advocate and drag queen, and a feature on Black LGBTQ historical sites in Atlanta.
The Dallas Voice ran a story about a community block party in honor of National Black HIV/AIDS Awareness Day. The story noted: "Though research shows that new HIV infections declined slightly between 2020 and 2021, disparities remain severe among Black people who account for a higher proportion of new HIV diagnosis and people with HIV compared to other races and ethnicities," said Kirk Myers-Hill, founder and CEO of Abounding Prosperity Inc. "Racism, stigma, homophobia, lack of access to health care, poverty, etc., are among the challenges sustaining this epidemic in the Black community. We, along with our partners, are honoring NBHAAD by equipping the community with resources to help stop the spread of HIV and AIDS."
The February 8 issue of David magazine, based in Atlanta, honored heroes of the Black LGBTQ community. Profile subjects included Dr. Elijah Nicholas, a 12-time published author, actor, and trans advocate; LGBTQ+ influencer Tyshon Lawrence; and political activist, scholar, writer and organizer Angela Yvonne Davis.
IN THE NEWS
Volume 24
Issue 11