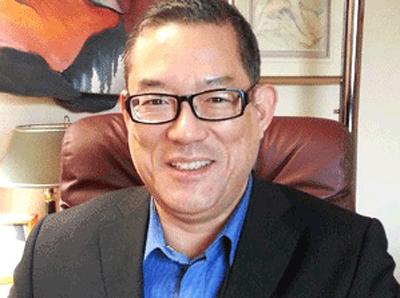 Bay Area Reporter publisher honored by group during AAPI Heritage Month
by Fred Kuhr
May was Asian American and Pacific Islander (AAPI) Heritage Month. In recognition of the occasion, the Local Media Association (LMA) highlighted seven "innovative AAPI leaders working in local media and journalism around the country."
The LMA hoped to "showcase lessons about leadership, advice for others and optimism for the future," according to a release.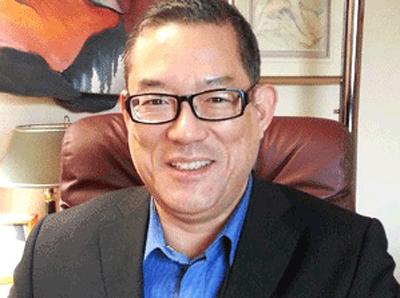 Of the seven leaders, only one works in LGBTQ media — Michael Yamashita, publisher of San Francisco's Bay Area Reporter.
Regarding leadership, Yamashita said, "I've learned to empower and trust team members. No one likes a micromanager and it's not in my nature to be one. If you gather talented people, you should allow them to perform to the best of their abilities. I always look for people who are smarter than me."
When asked about advice for others, he noted, "You need to foster relationships. COVID broke these links. Zoom meetings are convenient but they can't replace the relationships you develop from in-person meetings."
As for the future, he said, "I'm excited about the return of events and businesses, which is key to sustaining local media. Advertising is set to match pre-COVID levels. Local media proved resilient during the shutdowns and many of those that survived have emerged more efficient and flexible."
Yamashita began at BAR in 1989, and became general manager in 1995. After being named publisher in 2013, he purchased BAR Media Inc. in 2017.
Another LGBTQ journalist on the LMA's list is Sewell Chan, a gay man who is editor in chief of the Texas Tribune, one of the most successful digital nonprofit news outlets in the country. He previously worked at the Los Angeles Times, the New York Times and the Washington Post, and currently sits on the boards of the Columbia Journalism Review, Freedom House and the News Leaders Association.
When asked about leadership, Chan said, "It's not enough to be an excellent journalist. Newsroom leaders today need to have empathy, and to prioritize equity."
Other journalists on the list included Emma Carew Grovum, founder of Kimbap Media; Paul Cheung, CEO of the Center for Public Integrity; Yukari Iwatani Kane, founder, co-executive director and editor in chief of the Prison Journalism Project; Guy Tasaka, managing director of the Technology Resource Center at the Local Media Association; and Sisi Wei, co-executive director of OpenNews.
LMA serves as the managing partner for the Google News collaborative of which BAR is a part, along with six other LGBTQ media outlets.
IN THE NEWS
Volume 24
Issue 3