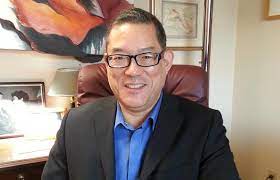 LGBTQ media grows as community grows
by Joe Siegel
In an analysis of the U.S. Census Bureau's Household Pulse Survey, the Human Rights Campaign Foundation released its "We Are Here: Understanding the Size of the LGBTQ+ Community," report earlier this month.
According to HRC's report, based on data from respondents in the Household Pulse Survey, a national household probability survey of adults in the United States, at least 20 million adults in the U.S. could be lesbian, gay, bisexual, or transgender — nearly 8 percent of the total adult population, almost double prior estimates for the LGBTQ community's size.
It also suggests that more than one percent of people in the U.S. identify as transgender, higher than any prior estimates. Additionally, it confirms prior research showing that bisexual people represent the largest single contingent of LGBTQ people, at about 4 percent of respondents.
As the LGBTQ community grows across the country, so does the potential audience for LGBTQ media.
"The audience for LGBTQ media has grown significantly and steadily over the years, and I don't think the growth will slow any time soon," said Jason Villemez, managing editor of the Philadelphia Gay News. "And the audience for LGBTQ media is not just LGBTQ people. More and more parents, friends, colleagues, and advocates of LGBTQ people are paying attention to LGBTQ media and realizing how important it is. And the more visibility we have in mass media, such as movies and TV shows, the more the audience for LGBTQ-specific media will grow as well. Philadelphia Gay News will continue to report on all facets of the community, including new people, businesses, industries, and trends. And we'll continue to find and report stories that reach and appeal to new audiences."
The number of people who are identify as LGBTQ is also growing faster amongst younger Americans.
"Because there is a movement amongst young people identifying with the LGBTQ+ community, I do believe that LGBTQ+ media will have a bigger audience than ever before," said Angela Cragin, publisher of Seattle Gay News (SGN). "Our youth have instantaneous tools at their disposal to connect with one another. There are growing LGBTQ+ trends and personalities on TikTok, websites, podcasts and not to mention the array of social media platforms which are engaging the next generation. As a mother of three daughters under 22 years of age, I see the evolution of sexuality in youth happening before my very eyes."
Cragin said SGN is planning to expand its web presence by increasing digital activity on Facebook, Instagram, Twitter, the SGN website and Radio SGN, the publication's biweekly podcast.
"Further, we have an SGN Instagram book club, created by one of our writers, spotlighting LGBTQ+ books and authors," Cragin said. "Through these digital platforms we will be able to share up-to-the-minute news, trends and events while continuing to cover primarily local and regional events, artists, and activism in newsprint."
"We're always looking for ways to connect with younger readers," added Michael Yamashita, publisher of San Francisco's Bay Area Reporter. "Right now we are relying on social media and adding more ways to reach readers in the future, like an app. However, the media will remain fractured and its audience diffused among many options."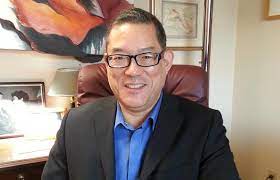 Kevin Naff, editor of the Washington Blade, called HRC's report "eye opening."
"It confirms what many of us have long suspected — that LGBTQ numbers have been underreported," said Naff. "Those of us in queer media have never had more readers, thanks to the power of social media, and this new report suggests our audiences will only continue to grow."
Troy Masters, editor of the Los Angeles Blade, noted how this increase in the LGBTQ-identifying population has changed the way community describes itself.
"'LGBTQ' and additional designators have already expanded the reach of our readership, but it's not measurable as far as I can tell," said Masters. "It's a good thing because it makes our niche more responsive. That's particularly important for younger audiences, something I've always been mindful of both editorially and how we position the newspaper. We have always used 'LGBT' or 'LGBTQ.'"
TOP STORY
Volume 23
Issue 10