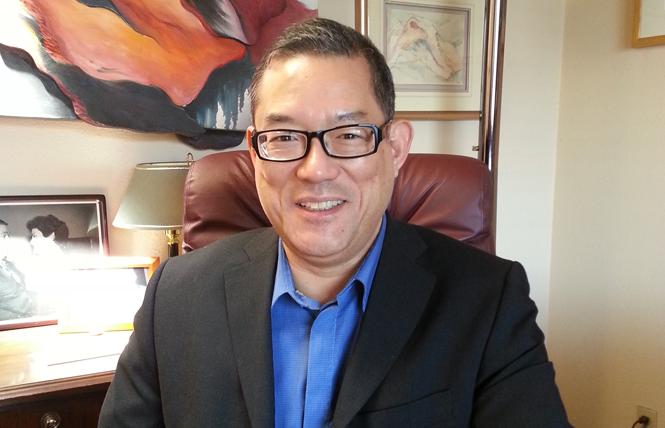 San Francisco newspaper criticized for cigarette ad
by Joe Siegel
San Francisco-based Bay Area Reporter was criticized recently for running a full-page advertisement for cigarettes.
"Tobacco advertising has negative health impacts — which is why countries worldwide with more robust tobacco control legislation than U.S. law affords ban cigarette ads," wrote Lezak Shallat, a former coordinator for San Francisco's Tobacco Free Chile Alliance, in a published letter to the editor.
"This particular ad is especially devious, using marketing buzzwords like 'earth-friendly' and 'organic' to gloss over the fact that these cigarettes are just as bad for a smoker's health as any others," Shallat wrote. "A newspaper like yours, that holds its community's best interests at heart, should not be hosting cigarette ads. I suggest you make amends by pulling that ad and following up with a full-page, full-color look into the tobacco industry's sophisticated marketing strategies targeting the LGBTQ community and how this hampers efforts to keep young people from taking up smoking."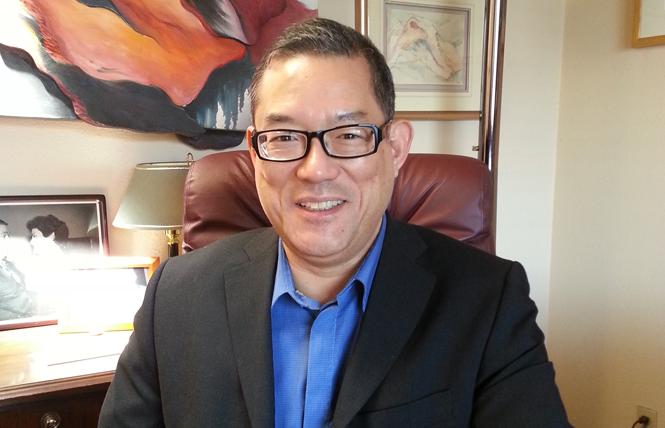 In response, publisher Michael Yamashita noted that Bay Area Reporter accepts tobacco and alcohol advertising.
"We never stopped publishing during our extended COVID lockdown and these ads have meant the difference between remaining in business or closing," said Yamashita.
Yamashita noted, however, that the newspaper has not been advocating for tobacco use.
"To counterbalance the tobacco ads, we have published paid and pro bono ads in print and online for smoking cessation messaging. Our readers are adults who are capable of making the best decisions for themselves," Yamashita added.
This is not the policy for all LGBTQ media, however.
"It has been a topic recently brought up in general, but no advertisers have approached us yet," explained publisher Angela Cragin. "Therefore we don't have a policy in place for this currently. We haven't been running ads for alcohol aside from one small ad for Sparkle Donkey tequila in our holiday gift guide last year."
Cragin said SGN is running ads from pot shops since cannabis became legalized in the state of Washington in 2015.
"Although as of late, we are noticing a decline in this advertising," Cragin said. "The pot stores are claiming that they are swaying away from traditional advertising media."
Tracey Baim, editor of Chicago's Windy City Times, said the publication has no policy prohibiting cigarette ads.
"We have had alcohol (and bar) ads for years and do not have a policy against those, either," Baim noted. "We believe for all of these things that it is a choice for adults to make on their own."
Watermark, based in Orlando, Fla., does not run ads for tobacco products but does run ads for alcoholic beverages.
"I have never seen a cigarette ad in Watermark in my 20-year history here," said publisher Rick Todd. "I don't think it's a policy decision, I just don't think cigarette companies approached us to advertise. In fact, I was under the impression that there was a law prohibiting the advertising of tobacco in newspapers, so shows you how much I know."
Todd said the issue is more about the personal responsibility of alcohol consumers rather than media promotion of intoxicating beverages or tobacco products.
"I don't think I would be any more reluctant to run a tobacco ad than I would for junk food or fast food restaurants that could lead to major health issues," Todd said. "I feel the same for alcohol ads — and I am an alcoholic. Plenty of people can drink alcohol and be fine, I'm just not one of them. That doesn't mean we should ban them from our papers."
Todd believes the problem goes much deeper than merely promoting alcohol products.
"We should get to the root cause of alcoholism in individuals and examine why our society is so dependent on it while shame and silence on the matter afflicts so many," Todd added. "When alcoholism takes the life of a prominent local figure and everyone is silent about the true cause of death, that does way more to damage our community than a rainbow bottle of Absolut being advertised in Watermark. If we start with a ban on alcohol ads, do we then go after the bars?"
IN THE NEWS
Volume 23
Issue 8