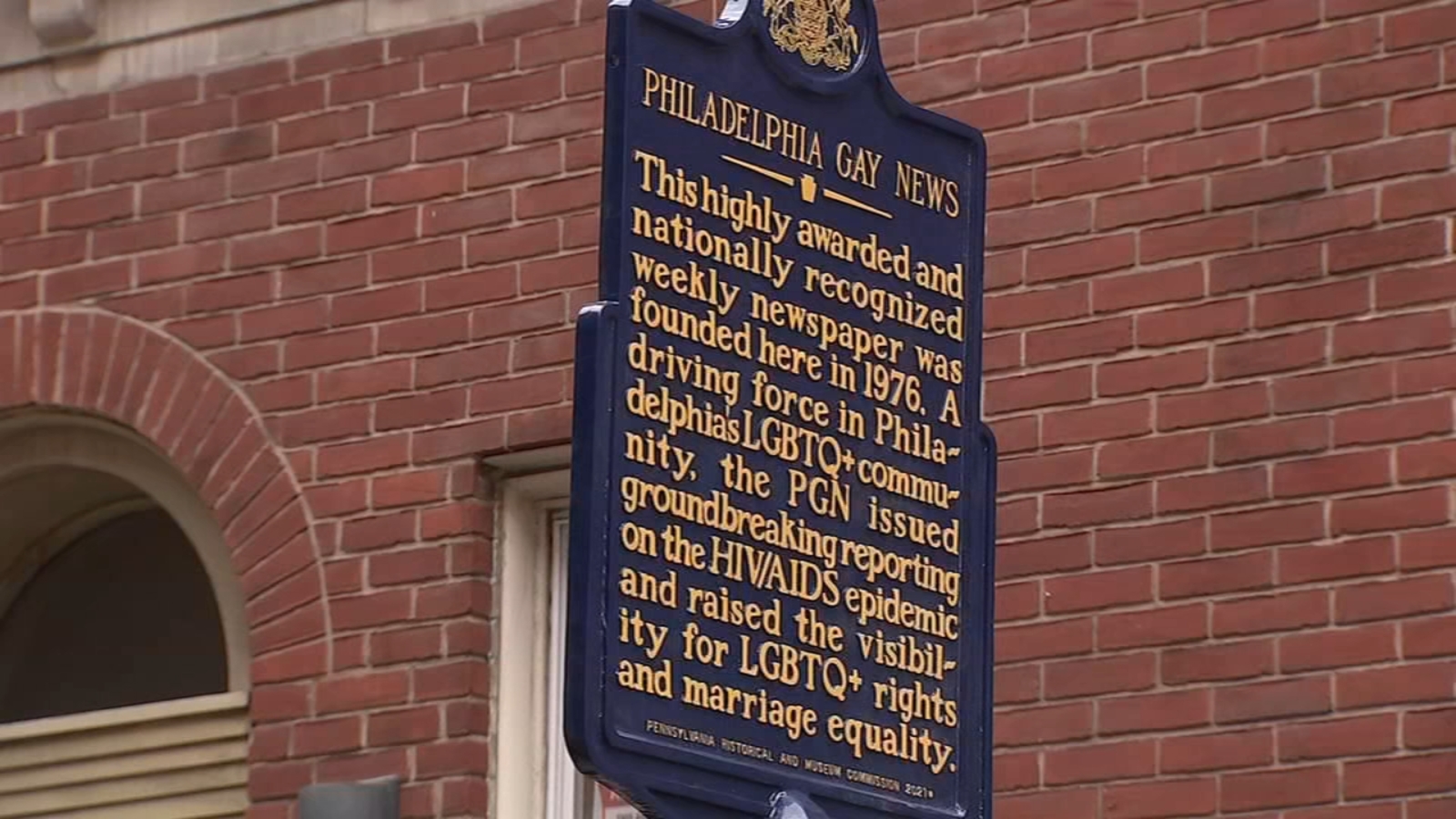 Philly newspaper honored by state with historical marker
by Fred Kuhr
Philadelphia Gay News was honored by the state of Pennsylvania with a historical marker outside the venerable newspaper's first office space in the city's "gayborhood."
The marker was unveiled on October 13, 2021. The marker text reads: "PHILADELPHIA GAY NEWS. This highly awarded and nationally recognized weekly newspaper was founded here in 1976. A driving force in Philadelphia's LGBTQ+ community, the PGN issued groundbreaking reporting on the HIV/AIDS epidemic and raised the visibility for LGBTQ+ rights and marriage equality."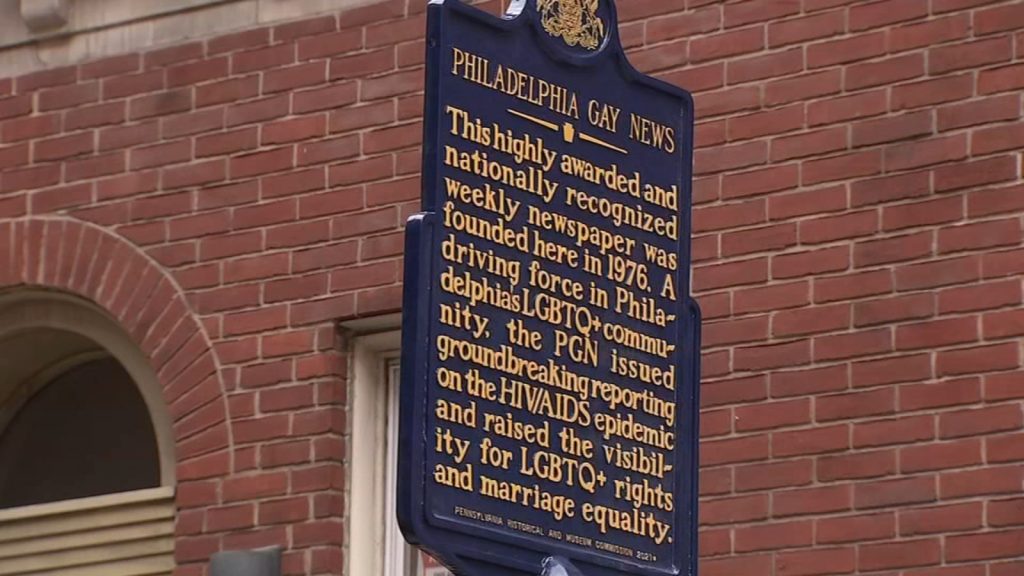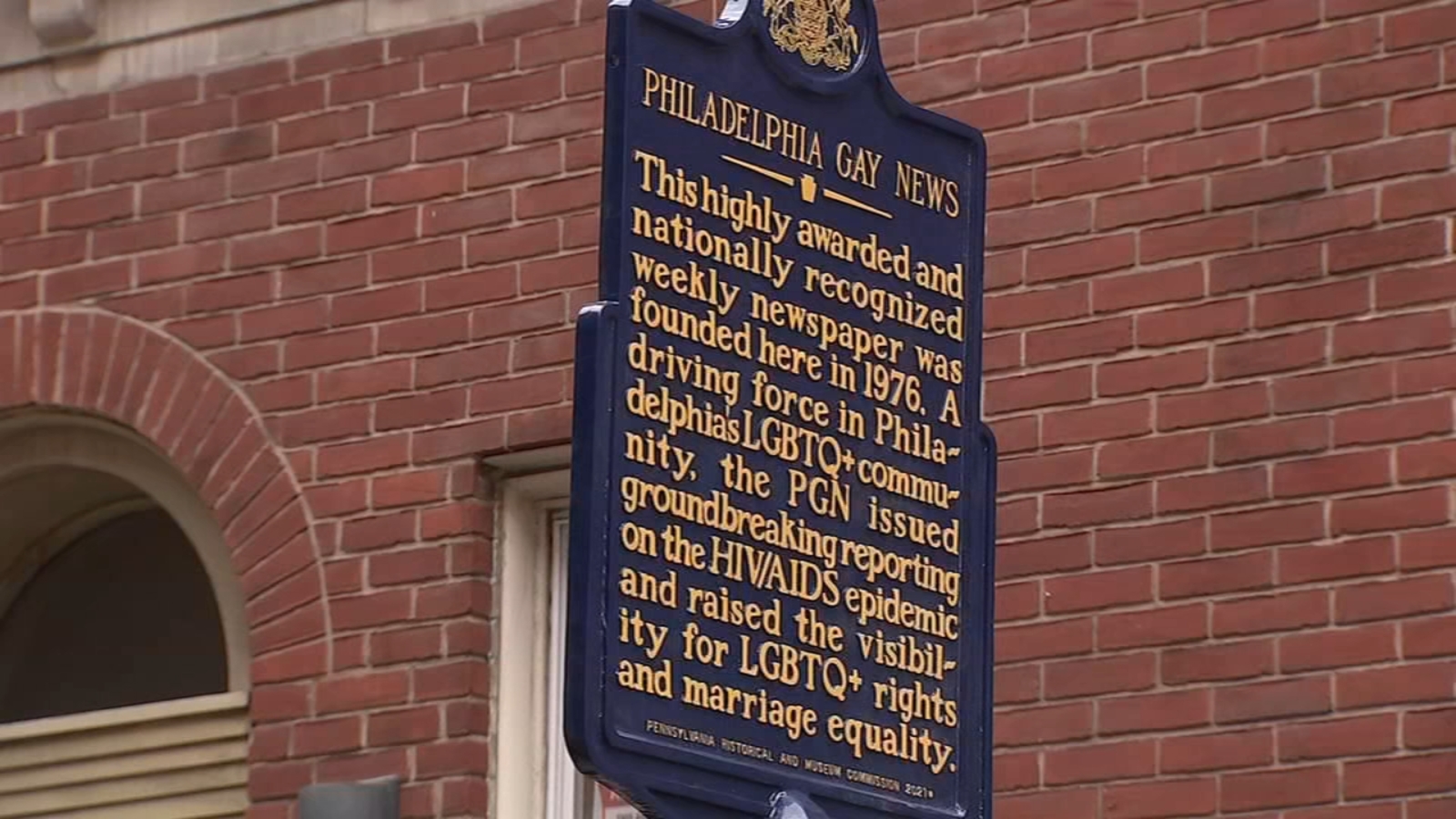 Speakers at the ceremony, which was hosted by local ABC affiliate meteorologist Adam Joseph, included founder and publisher Mark Segal; Nancy Moses, chair of the Pennsylvania Historical and Museum Commission; City Councilman Mark Squilla; Michael Newmuis of Visit Philadelphia; and state Sen. Nikil Saval.
"PGN is different from all other LGBT media in the nation. We were started by an activist, and we pioneered new forms of LGBT journalism," Segal said at the ceremony. "When we started out in 1976, not only did we have a building that didn't have electricity or plumbing, but no mainstream journalism organization would accept us as members. Today, we are the most award-winning weekly in the state of Pennsylvania."
"Like the revolutionary broadsides, PGN forges consensus," Moses said at the ceremony, as reported by PGN. "It sheds light on some of the most concerning and biggest problems of our time. It spurs people to action. The Philadelphia Gay News chronicles your community, but it also shapes it. Some might argue the Philadelphia Gay News serves only the LGBTQIA community, but you and I know better. We know that the PGN is a Pennsylvania treasure, that it continues to serve as a role model for others across the nation. For everything you have done, for everything you have written, it isn't just in service of your community. It's in service of us all."
City Councillor Squilla, whose district includes PGN's offices, added, "It's so important to remember the institutional knowledge and the people who came before us, because they allow us to stand on their shoulders. What's amazing today, you see all the elected officials that are here, whether they're city officials or state or federal officials, they all were touched by Mark Segal and the PGN, because they were able to see things in a different light."
The historical marker for PGN was one of three that the state erected in Philadelphia last month to celebrate LGBT History Month. The other two markers honor Alain Locke, the writer and professor known as the "Father of the Harlem Renaissance," and Gloria Casarez, who was the first director of the city's Office of LGBT Affairs.
Two additional markers were slated to be unveiled in the state capital of Harrisburg. One honors former Gov. Milton J. Shapp, who enacting policies that protected the rights of LGBTQ Pennsylvanians, while the other honors Richard Schlegel, a gay activist who was fired from his government job in the 1960s because of his sexual orientation.
IN THE NEWS
Volume 23
Issue 8