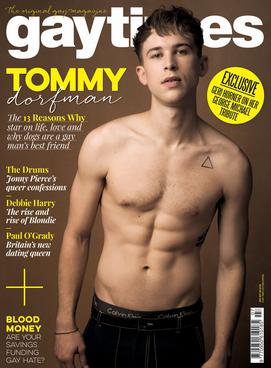 Venerable UK magazine shutters its print edition
by Fred Kuhr
The United States isn't the only country where COVID has had a significant impact on LGBTQ media. The Gay Times, which has published in the United Kingdom in some form for nearly 50 years, has decided to end its print edition.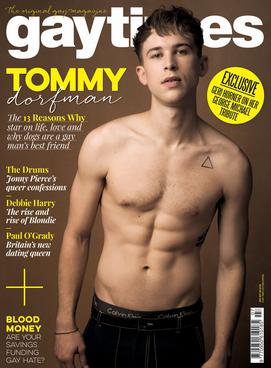 According to a note to readers posted online last month, currently 98 percent of readers connect with Gay Times Magazine in digital formats, whether on its website, its app or through Apple News. Only 2 percent of readers pick up and read the print version.
"Today, in 2021, our community and company have never been stronger," the note stated. "Over the last two years, we have carefully monitored changes to the print publication of Gay Times Magazine."
COVID only accelerated a trend that started years earlier with an increase in online offerings.
"Both us and our readers are also increasingly conscious of the environmental impact of print," the note continued. "Therefore, we have made the decision to stop printing Gay Times Magazine, but it will continue and expand on other platforms. However, we know that millions of you love interacting with us on our digital and social platforms, so we are currently making the biggest single investment in these platforms in the history of our company."
The news comes a year after the magazine tried to shore up its print readership with a redesign and a move from monthly to quarterly publication. The new magazine format was meant to give the magazine more room on its pages but also increase the importance of each issue, making it more of a coffee table item.
Jack Rowe, the magazine's junior art director, told Design Week last year that the new design was meant "to create a journey for the reader which effortlessly flows." He described it as "stark and bold," while noting that the magazine's covers had been "stripped back," with feature titles removed and the cover image and magazine title playing a more prominent role.
Sadly, the changes didn't increase print readership. But with the decision to go online-only, Gay Times has said it will go back to its previous schedule of 12 monthly issues per year.
Gay Times' current print publication launched in 1984, with its predecessor titles dating back to the early 1970s.
IN THE NEWS
Volume 23
Issue 7