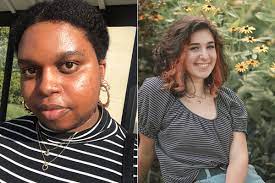 TRANSITIONS AND MILESTONES
(What's happening at your publication? Let us know. Email editor Fred Kuhr at editor@presspassq.com)
ADELANTE, based in Los Angeles, celebrated the tenth anniversary of photographer JOSÉ AGUILAR shooting cover models for the magazine with an interview and a photo retrospective of his work.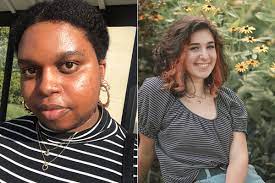 THE BLADE FOUNDATION announced its 2021 fellowship recipients, PRINCE CHINGARANDE and ESTHER FRANCIS. Chingarande is an incoming fall 2021 graduate student at the University of Maryland's Philip Merrill College of Journalism. Francis is the recipient of the third BLADE FOUNDATION STEVE ELKINS MEMORIAL FELLOWSHIP and will cover issues of interest to Delaware's LGBTQ community. Both will spend 12 weeks reporting on LGBTQ issues while being mentored by Blade editors.
DALLAS VOICE entered its 38th year of publication with its May 7, 2021, issue.
LAWRENCE FERLINGHETTI, co-founder of CITY LIGHTS BOOKS in New York City, passed away February 22, 2021, at the age of 101. City Lights was one of the first bookstores in the country to openly sell LGBTQ-themed material in the 1950s.
GEORGIA VOICE, based in Atlanta, entered its 12th year of publication with its March 19, 2021, issue.
IGLTA: THE INTERNATIONAL LGBTQ+ TRAVEL ASSOCIATION has published its GUIDE TO GLOBAL MARRIAGE EQUALITY & LGBTQ+ RIGHTS. The online resource is available at https://www.iglta.org/Guide-to-Same-Sex-Marriage.
STEVE LYONS, the first editor of BOSTON SPIRIT MAGAZINE, passed away on March 21, 2021, at age 62 after a long battle with brain cancer.
JOSEPH MCQUAY, former editor of Miami-based THE WEEKLY NEWS from 1982 to 1987, passed away on February 20, 2021, at the age of 65 after a 14-year battle with dementia.
JOSEPH EUGENE MILLER, former husband and longtime companion to former PHILADELPHIA GAY NEWS freelance writer BOBBY T. JACKSON, passed away on March 25, 2021, at the age of 70.
NLGJA: THE ASSOCIATION OF LGBTQ JOURNALISTS has opened its 2021 National Convention for registration. The virtual conference is slated to take place September 9-12, 2021. For more information, go to https://www.nlgja.org/2021/.
OUTSMART, based in Houston, Texas, entered its 28th year of publishing with its April 2021 issue. The magazine also announced it has hired ADRIANNA SALAZAR as its newest writer.
PHILADELPHIA GAY NEWS was named Best Overall Non-Daily Newspaper in Pennsylvania by the SOCIETY OF PROFESSIONAL JOURNALISTS last month. The newspaper also won in the categories of Best Editorial for a non-daily, Life Style and Entertainment, and Best in Column Writing to both MARK SEGAL and JEN COLLETTA.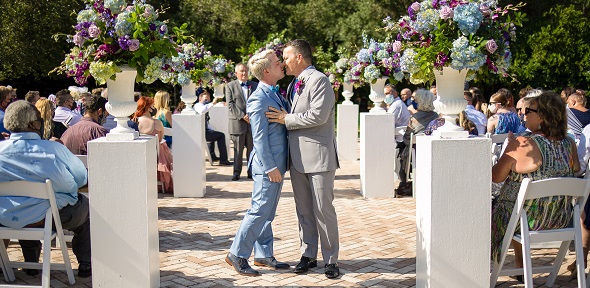 WATERMARK, based in Orlando, Fla., announced that publisher RICK CLAGGETT married creative assistant and photographer DYLAN TODD on April 25, 2021. Also, RYAN WILLIAMS-JENT, chief of its Tampa Bay bureau, wed his husband WADE in a May 2021 ceremony. As well, EZRI RUIZ, a former intern in 2018, is now the newest member of the newspaper's design team.
WINDY CITY TIMES, based in Chicago, joined up with 42 other independent media outlets in and around the city to raise funds in a month-long campaign that ended June 11, 2021. It's the second year in a row for the SAVE CHICAGO MEDIA campaign (savechicahgomedia.org) produced by the CHICAGO INDEPENDENT MEDIA ALLIANCE. Last year, the coalition raised more than $160,000.
TRANSITIONS AND MILESTONES
Volume 23
Issue 3