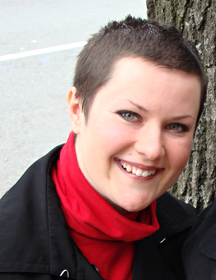 LGBTQIA2S+? As times change, journalists wrestle with naming the community
by Joe Siegel
In the last few years, with an influx of younger progressive activists, the way our community describes itself has changed, although not uniformly. Depending on who is doing the speaking or writing, we are the community of people who are LGBT, LGBTQ, LGBTQ+, LGBTQA, LGBTAQI2S, or some other combination. Given this diversity of nomenclature, what are reporters and editors to do when describing their own community?
The NLGJA, which refers to itself as the Association of LGBTQ journalists, has a stylebook on Lesbian, Gay, Bisexual, Transgender and Queer Terminology that "is intended to complement the style books of individual publications, as well as the Associated Press stylebook, the leading stylebook in U.S. newsrooms."
So does that mean media outlets should uniformly follow NLGJA's lead? And what about "Latino" vs. "Latinx" to describe Spanish-speaking communities? The answers vary depending on the publication.
The Washington Blade in the nation's capital uses "LGBTQ and queer, we use Latinx and capitalize Black," said Kevin Naff, its editor.
In Philadelphia, "To describe the whole community, we use either LGBTQ, LGBT or queer," said Jason Villemez, editor of the Philadelphia Gay News. "Sometimes writers will alternate between those terms to avoid repetition, since writing should also be enjoyable for readers to read in addition to being informative. We also use the terms Latinx and Black to describe those respective communities."
"We alternate between LGBTQ and queer," said Mark Ariel, managing editor of The Fight, a Los Angeles-based publication.

"We generally use LGBTQ but don't in every instance as many groups do not [use] it," noted Troy Masters, editor of the Los Angeles Blade. "We will always refer to people and groups the way they refer to themselves."
Interestingly, not everyone is on board with Latinx. "Lesbian Latina groups usually do not use Latinx but use Latina, the gender version," Masters said. "We generally don't neutralize gender, either. It's all specific to the preferential identities of the entities we are referring to."
The Rainbow Times, based in Boston, has taken a very unique approach.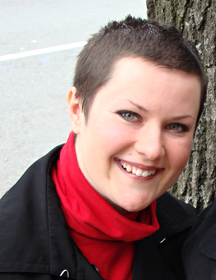 "The Rainbow Times has continued to mostly use LGBTQ+," explained editor in chief Nicole Lashomb. "However, this year we've been using more LGBTQI+ and QTBIPOC. … We find that these two acronyms are more encompassing of the community and subgroups within it, because the one with the plus sign intently demonstrates that there is more to this community, which is signified by the use of the plus sign at the end of either, but as is it doesn't feel as encompassing of communities of color. Furthermore, we are focused on trying to alleviate the pain that words can cause others. For instance, with the elder community, we only use the acronym LGBT based on conversations our reporters and others have had with members of the LGBT Aging Project and their gracious statements on what the word 'queer' represents to this specific segment of the community. To honor that, The Rainbow Times' team ensures that when we publish stories that pertain to seniors in our community, we leave out the 'Q.'"
"Likewise, we use QTBIPOC in an equal capacity," Rainbow Times publisher Graysen M. Ocasio added. "For instance, the mainstream rainbow flag was something that the mainstream LGBTQ+ community fought to keep as is. But, the reality is that it erases and dismisses QTBIPOC people. Unfortunately, most LGBTQ+ publications — as mainstream ones — are focused on LGBTQ+ mainstream audiences. The Rainbow Times intentionally parted ways with that concept since its inception because we wanted to offer a more consistent platform for other voices within the community too. The portrayal that we saw in other publications throughout the nation and even locally as we entered the Boston market was one in which people of color photos were mostly seen in HIV/AIDS advertisements — a stigma, a label, and a devaluation of QTBIPOC or LGBTQ+ POC lives, whose complexities and unfairness in all aspects of daily life is more relevant than the context in which they were being portrayed. The voices of people of color shouldn't be silenced, changed, twisted, or used for profit, period. On the contrary, they must be brought to the forefront with a clear distinction of the additional oppression faced, other than as it related to HIV/AIDS or healthcare ads. Anyone in the community can become sick of any illness. Representation of people of color must be at par with the representation of mainstream America, in all settings."
Ocasio also noted that The Rainbow Times uses the word Latinx. "Because it is more gender-neutral and to break away with the gender binary — to include anyone within the gender spectrum. In addition, because I am privy to this community, I know how gender is intertwined with the 'machista/macho' culture pervasive in many places in Latin America, something that doesn't only hurt the LGBTQ+ and QTBIPOC communities alone, but women and young girls of color alike, whether they are a member of this community or not."
IN THE NEWS
Volume 23
Issue 3