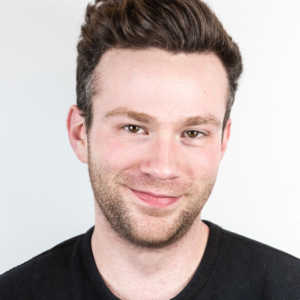 Between The Lines, a legacy to carry on
by Benjamin Jenkins
(Benjamin Jenkins is the new publisher of Between The Lines and Pride Source Media Group in Metro Detroit. This piece ran in the newspaper's February 10, 2021, issue. It is reprinted here with permission.)
I first met Jan Stevenson and Susan Horowitz while serving them a plate of pasta with a rainbow Pride bracelet around my wrist. I was working at Noodles & Company as a shift manager. This was 2008 after I had graduated from the University of Michigan-Dearborn where I got my degree in history. I focused most of my studies on American social and political movements of the 20th century.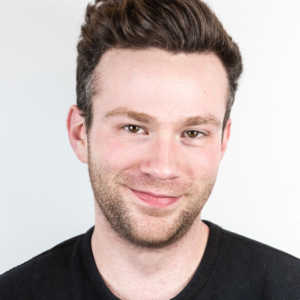 I was trying to figure out what was next. My serendipitous meeting with Jan and Susan turned out to be my answer.
First, I volunteered with Pride Source Media Group in Ferndale and Lansing that Pride season. Then I landed an internship writing brief stories, editing the paper's event calendar and designing ads for advertisers.
Now, 13 years later, I'm stepping into the role of Pride Source's new publisher.
For many years as an employee, Pride Source and Between The Lines were a creative outlet. Working there in those early years, I was able to hone my design skills and become a savvy marketing professional. After serving several years as an art director for the publications, I became a brand manager for a leading software company in Ann Arbor.
A few years later, I chose to leave my full-time job to begin a boutique marketing agency, consulting with businesses across the country creating brands, websites, video content and campaigns. Pride Source was one of my first clients.
In June of last year, I met (socially distanced) with Susan and Jan, now publishers emeritus, on their back porch to discuss the future of Between The Lines and my own role in advancing a shared goal: a better, shared experience for all LGBTQ+ people through storytelling and journalism.
After many thoughtful conversations about these topics, Jan and Susan offered me the opportunity to step in as publisher.
These publications, this team and this community — I hold them in high esteem. The experiences they've afforded me have been a uniquely rich opportunity to come into my own, all the while having been surrounded by ambitious, confident, political and queer energy that was channeled into telling queer stories.
It's an honor to get to work alongside the established current editorial and sales staff at Pride Source. They will continue to bring the community thoughtful coverage of local LGBTQ+ news and cutting-edge entertainment and celebrity features.
As a queer person, I know the importance of queer media in ensuring that LGBTQ+ voices are heard and uplifted. I look forward to continuing the trailblazing work Jan and Susan have done for over 28 years with Pride Source — and making my own way through the work we do next.
But before we get too far ahead of ourselves in deciding what's next, I need to hear from our readers and the community. We want to know how you see your local LGBTQ+ publication best serving the community.
To better understand your interests and needs as a reader, we've produced a short reader survey that we would love for you to complete. We want to know what Between The Lines is to you, and what it should be moving forward. We want to know what you want to read, and how to better connect you with businesses that support the LGBTQ+ community. And since there will always be more Michigan LGBTQ+ stories to tell, which ones we should be telling.
We hope to honor the legacy of Jan and Susan by continuing the work that the team has been doing these last several decades for the community. And how? By telling stories of survival and perseverance that reflect our tenacious community. By highlighting stories of intersectionality and the complexity of our identities. By elevating Black voices and trans voices. By celebrating victories — big and small. And most importantly, by continuing to find ways to bring value to you, our reader.
The reader survey is available at http://pridesource.com/survey.
GUEST COMMENTARY
Volume 23
Issue 1