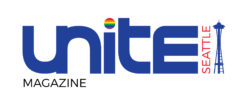 Pressing Questions: Unite Seattle Magazine of Seattle, Wash.
Interview with Publisher and Editor at Large Mike Montgomery
by Joe Siegel
Staff size and breakdown: Three editors, 12 contributors, one production designer, four photographers, and three sales representatives

Physical dimensions: 8.5" x 10″ glossy

Average page count: 64

Print run: 1,500-3,000 copies

*****
PPQ: What feature or features of Unite Seattle Magazine have been the most popular
with readers?

Publisher and Editor at Large Mike Montgomery: Themed cover stories on politicians and local celebrities. Also, our fashion layouts are popular.
Montgomery: Unite was created by Joey Amato for Unite Nashville and Unite Indianapo
lis. I wanted to license that name because I believe in collaboration and uniting the community.
PPQ: What challenge has your publication had to overcome since its inception?
Montgomery: Lack of full-time sales staff. But distribution has increased.

PPQ: What challenge or challenges is Unite Seattle facing now?
Montgomery: Lack of advertisers that are open for business.
PPQ: How has Unite Seattle changed since it was first launched?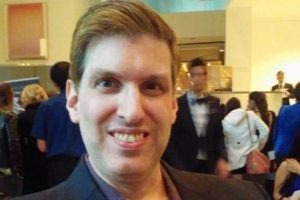 Mike Montgomery
Montgomery: We have gotten bigger in size with a professional design. We are also available in local grocery stores, bookstores, newsstands, and co-ops. We are the first locally-owned LGBT publication to be sold exclusively in retail and by subscription.
PPQ: What one change would you like to make?
Montgomery: I'd like to expand our online presence.

PPQ: On the Kinsey Scale of 0-6, how gay is your publication?
Montgomery: 3.

PPQ: Do you see yourself as an 'activist journalist'? If so, in what
way?
Montgomery: I am a traditional journalist, always interested in reinventing print and all media.
PPQ: What's the most surprising feedback you've received from a reader?
Montgomery: 1) The mayor of Seattle, Jenny Durkan, told me that Unite Seattle is needed in this community. 2) Some people objecting to our choice of Person of the Year, Congresswoman Pramila Jayapal. She is a far-left Democrat with a soft leaning towards socialism. That was shocking coming from a progressive area.
PPQ: What advice would you give to anyone who may want to launch their
own LGBTQ publication?
Montgomery: Do your homework. Create a niche that people will realize the importance from the get-go.
PRESSING QUESTIONS
Volume 22
Issue 4