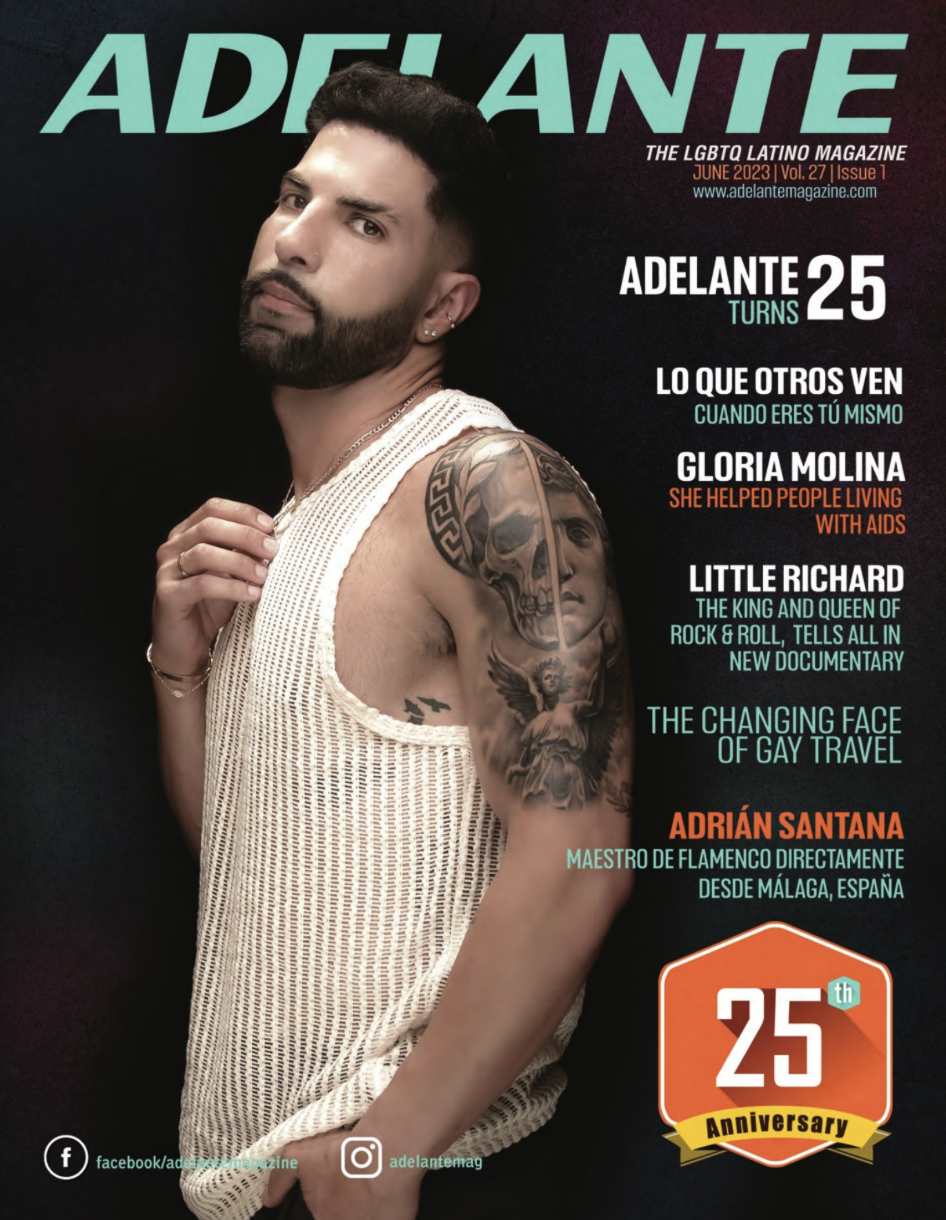 TRANSITIONS AND MILESTONES
(What's happening at your publication? Let us know. Email editor Fred Kuhr at editor@presspassq.com)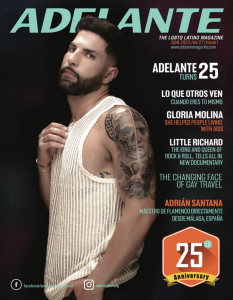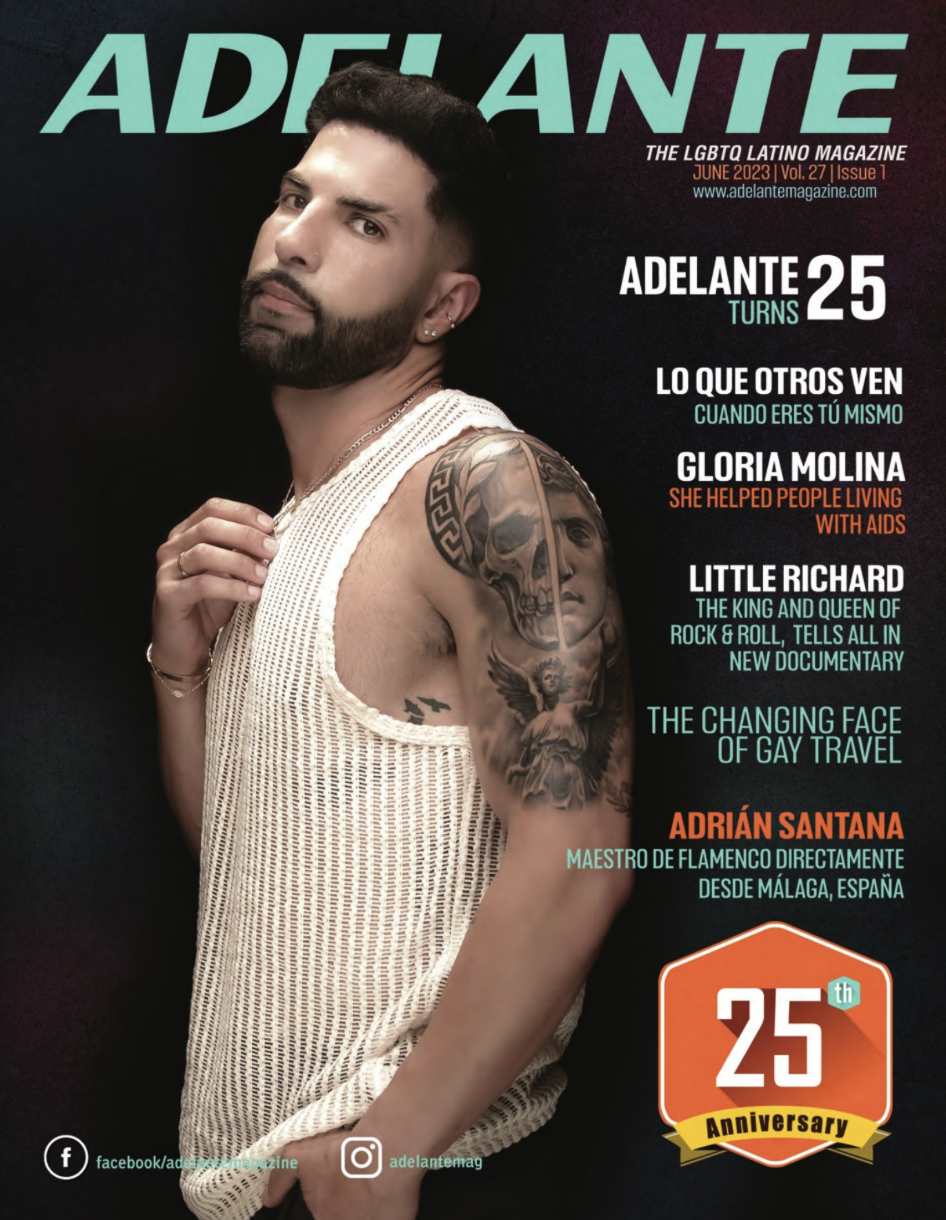 ADELANTE, based in Los Angeles, celebrated its 25th anniversary in its June 2023 issue.
SARAH ASHTON-CIRILLO, the transgender journalist who made headlines after enlisting in the Ukrainian military and subsequently getting injured on the battlefield, returned to the U.S. in May 2023. In April, she became a junior sergeant, then returned to Washington, D.C., in May to speak with members of Congress, other journalists, AMNESTY INTERNATIONAL, and JOSÉ ANDÉS of WORLD CENTRAL KITCHEN, which is operating in Ukraine.
THE D.C. TRANSGENDER ORAL HISTORY PROJECT was launched in May 2023. The driving force is local D.C. web developer and multimedia artist COOPER JOSLIN and is funded by a grant from HUMANITIES D.C., which is affiliated with the NATIONAL ENDOWMENT FOR THE HUMANITIES. The project's interviews are being carried out in collaboration with the D.C. ORAL HISTORY COLLABORATIVE.
OUT SOUTH FLORIDA, based in Wilton Manors, published its first issue last month. The 80-page glossy edition features the magazine's Out and Proud list, including more than 50 movers and shakers in the local community. The publication rose from the ashes of the now-shuttered SOUTH FLORIDA GAY NEWS after the death of its co-founder and longtime publisher NORM KENT.
PINKNEWS, based in London, U.K., won Product Development Team of the Year at the AOP Digital Publishing Awards in June 2023. The category reflects the importance of product development in helping digital publishers grow financially and in terms of audience. Also in June, PinkNews won Publisher of the Year and App of the Year at the Drum Awards for Online Media.
QSALTLAKE, based in Salt Lake City, Utah, has set the date for its annual QSaltLake Lagoon Day on Sunday, Aug. 13, 2023. Members of the community and their supporters are encouraged to come to the Lagoon theme park in Farmington, Utah., wearing red shirts.
RAGE MONTHLY, based in San Diego, Calif., entered its 17th year of publication with its June 2023 issue.
THE WASHINGTON BLADE teamed up with DC BRAU, the city's first craft brewery, to reveal the design of its sixth annual Pride Pils can. The design was revealed in May 2023. Sales of the brew support the BLADE FOUNDATION and SMYAL. DC Brau partnered with LGBTQ-owned RED BEAR BREWING COMPANY and local artist CHORD BEZERRA to design this year's can.
TRANSITIONS AND MILESTONES
Volume 25
Issue 4