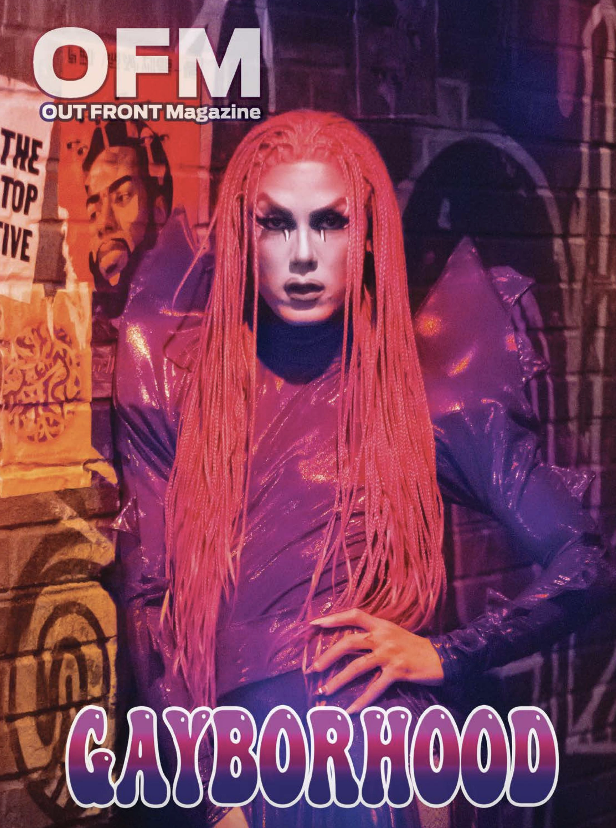 Media adjust to changing LGBTQ neighborhoods
by Joe Siegel
Following the upheaval caused by the COVID-19 pandemic, LGBTQ neighborhoods in major cities have been transformed in many ways, some relatively minor, others more profoundly. Businesses have shut down, and LGBTQ people have either relocated or moved to other states.
"The beginning of the COVID pandemic in 2020 marked a dark turning point in the lives of many people around the world, and that's as true of San Francisco's LGBTQ Castro neighborhood as anywhere," wrote John Ferrannini in San Francisco's Bay Area Reporter back in March.
"But even as the pandemic's direct influence on day-to-day life ebbs and COVID enters its fourth year — President Joe Biden took heat last fall for saying 'the pandemic is over' though hundreds of people continued to die on average each day — the aftereffects are hard to overstate," Ferrannini added.
Bay Area Reporter has run a number of stories this year regarding the state of the Castro, with headlines like, "Entering 4th year, Castro grapples with effects of COVID," "Beleaguered Castro seeks signs of hope amid vacancies," and " Many Castro businesses non-LGBTQ owned, survey finds."
"The Castro is not the only neighborhood facing challenges," said Michael Yamashita, publisher of Bay Area Reporter. "Despite this, it still remains the center of the San Francisco Bay Area LGBTQ communities."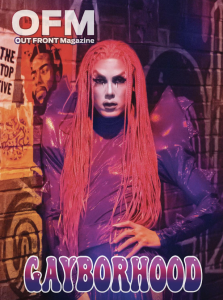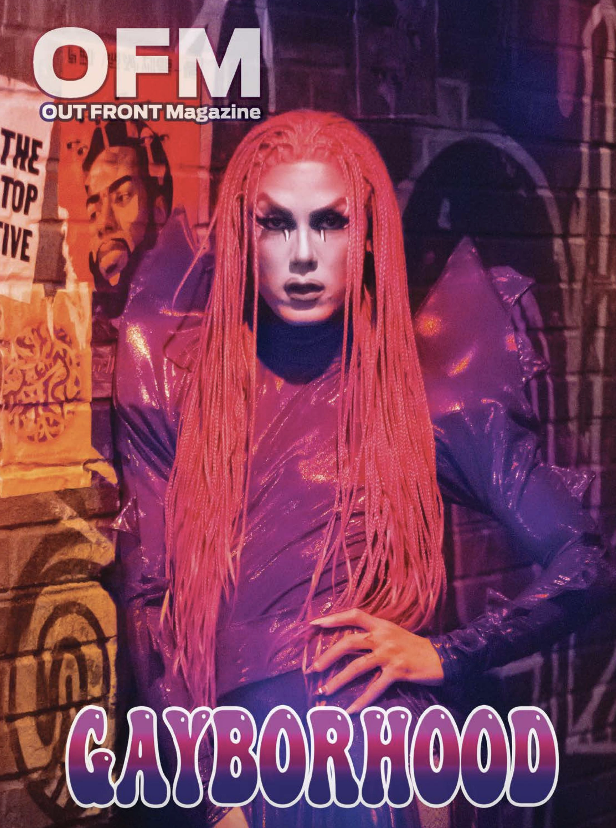 Bay Area Reporter "has consistently reported on the issues important to residents and merchants — most times we are the only news outlet to do so," Yamashita continued. "The majority of our advertising base is not dependent on neighborhood businesses, so we're not so affected by the decrease in foot traffic. People still come into the neighborhood on the weekends so our distribution pick-up rate has remained steady."
In Denver, Out Front Magazine published a special issue in March devoted to the city's gayboorhood, with a number of stories highlighting what what the 'hood has to offer.
"If there's one thing our queer family has learned in the past couple of years, it's that community is more important than ever," Addison Herron-Wheeler, editor of Out Front, wrote in that issue's editorial under the headline "Welcome to the Gayborhood." "Whether that's your local community found down the street at the queer bar or sober center, or folks across the world whom you game or chat with virtually, we as humans need community. When the pandemic forced us all apart, even introvert scrooges like me realized how important human contact is."
In Texas, Tammye Nash, managing editor of Dallas Voice, pointed to the different LGBTQ neighborhoods in the Dallas-Fort Worth Metroplex and how they have evolved.
"Dallas' main gayborhood has always been Oak Lawn, but there has been a sizeable LGBTQ community in Oak Cliff for years, as well," said Nash. "Speaking from my personal perspective — I live in Fort Worth and don't go out much in Dallas these days — both Oak Lawn and Oak Cliff have become 'gentrified' over the last couple of decades, I would say."
"Oak Lawn, just north of downtown, has always been where most of the LGBTQ bars were concentrated, and it still is. The Legacy of Love Monument sits at the intersection of Oak Lawn Avenue and Cedar Springs Road, with Cedar Springs being the main strip, with several bars and LGBTQ-owned/operated/friendly restaurants and shops," said Nash.n"At the same time, LGBTQ folks have ALWAYS been spread all over the DFW Metroplex area. We have a very diverse community here — the Black and POC LGBTQ communities here have always had their own neighborhoods and culture, rising out of the racism that was at one time unfortunately prevalent even in the Oak Lawn gayborhood. Even some LGBTQ folks who liked to come to the gayborhood to party preferred to live in other neighborhoods. So much depends on income and age and family status. Dallas covers 385.8 square miles and DFW overall covers 9,286 square miles, and our community is spread out over all of it."
"As for how changes in the gayborhood have changed our coverage, I'd have to say it has not caused huge changes," Nash continued. "We have, of course, worked to expand the locations where our print products are distributed, and we are seeing more and more events and issues related to our community coming up in the surrounding suburbs as LGBTQ people become more visible and vocal there. But we have always tried to cover issues important to our readers wherever they happen, so that is not really new, just maybe more prevalent."
Jeremy Villemez, editor of Philadelphia Gay News, had a different perspective on COVID's impact on LGBTQ media.
"In the age of the pandemic, many groups had to rely on virtual programming and as a result, our work as journalists has been relegated to talking to sources on the phone or attending virtual events via video chat," Rodriguez said. "As people are starting to feel safer going out in public, we're seeing the world shift back to what it was before. As queer journalists, I think this shows how resilient we can be in the face of challenging obstacles. We've adapted to shifting circumstances and we will continue to do so."
IN THE NEWS
Volume 25
Issue 4