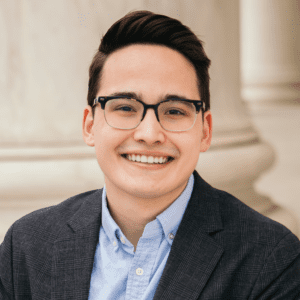 TRANSITIONS AND MILESTONES
(What's happening at your publication? Let us know. Email editor Fred Kuhr at editor@presspassq.com)
FENUXE, based in the Atlanta suburb of Norcross, Ga., entered its 13th year of publication with its January 7, 2022, issue.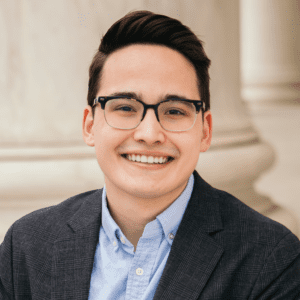 ALBERT FUJII has been named the new press secretary at the Washington, D.C.-based LGBTQ VICTORY FUND. Fujii was previously a senior associate at the GLOBAL STRATEGY GROUP and a communications assistant with the FULBRIGHT PROGRAM for the Middle East and North Africa.
GEORGIA VOICE, based in Atlanta, entered its 13th year of publication with its March 18, 2022, issue.
LAVENDER MAGAZINE, based in the Minneapolis suburb of Edina, Minn., published its 700th issue on March 24, 2022.
THE MIRROR, published by SOUTH FLORIDA GAY NEWS and based in Wilton Manors, Fla., entered its 11th year of publication with its February-March 2022 issue.
NLGJA: THE ASSOCIATION OF LGBTQ JOURNALISTS has announced that nominations for The Curve Award for Emerging Journalists, sponsored by the CURVE FOUNDATION, opened on April 1, 2022. The deadline is April 30, 2022. The award provides financial support to emerging journalists whose work fosters fair and accurate coverage and elevates the voices of LGBTQ+ women. The award is open to lesbians, queer women, trans women and nonbinary people based in the United States.For more information and to apply, go to https://www.nlgja.org/awardsinfo/curve-award/
BRUCE PETTIT, the retired BAY AREA REPORTER political journalist who died on January 20, 2022, just shy of his 77th birthday, was honored at a memorial service at San Francisco's Bethany United Methodist Church on March 19, 2022.
PRESS PASS Q, the only trade publication for professionals working in LGBTQ media, entered its 24th year of publication with its April 2022 issue.
THE RAINBOW TIMES, based in Boston, entered its 15th year of publication with its January 14, 2022, issue.
RANDY STERN has been named the new editor of Minneapolis-based LAVENDER MAGAZINE.
TRANSITIONS AND MILESTONES
Volume 24
Issue 1