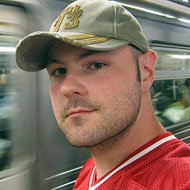 Wisconsin's Our Lives beset by lumber shortage, vandalism
by Joe Siegel
A newspaper can collect the news, but then it needs the paper. So a local lumber shortage has caused headaches for For Our Lives, based in Madison, Wisconsin.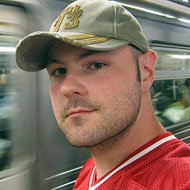 "The way our contract has been written is that from the time I submit our files, our printer has 10 days to turn around the printed issue," said publisher Patrick Farabaugh. "This past issue (July/August) took around three weeks to get — double what the expected turnaround was. I've been working with the printer to lock in more solid dates to expect files and print quantities so that they can secure the paper now so that this doesn't continue. In the past, since we've been on a more common paper, I don't think they kept an earmarked stock for us."
According to a report from Vox, demand for lumber has exploded in recent months, and suppliers have struggled to keep up. "Much of the industry has been on its heels since the Great Recession, and it slowed down production accordingly. Those sawmill closures and such aren't easy to reverse, even if someone might have predicted things would pick up now. Prices have, in turn, skyrocketed. … The lumber frenzy is part of a string of unexpected and strange developments in the COVID-19 economy."
Our Lives sent out a message to readers about the situation. "Thank you for being patient with us. The lumber shortage that markets are experiencing has also translated into a paper shortage, and we've been powerless while waiting significantly longer than usual for our printer to be able to fulfill our press run. Printed copies hit our distribution points over the past week. Subscribers should be getting their copies in the mail in about a week."

As a stopgap measure, "We've made the full PDF accessible since the beginning of July, and have been regularly pushing it out across all of Our Lives' digital platforms. Individual HTML links of each article can be found on our website. We can't express our gratitude for the continued support while we're still sorting through some of the aftermath of this past year and a half.
As if that weren't enough, Our Lives has also been experiencing vandalism to a few of its newspaper boxes. The damage was reportedly done by a local Trans-Exclusionary Radical Feminism (TERF) Collective.
"Although many TERFs identify as LGBQ, to be clear this is anti-LGBTQ vandalism, with the intent to attack and intimidate/terrorize our community," Our Lives said in a statement. "If you see this happening (or happened) please drop us a DM to let us know. If you're willing, please try to remove it, too. We'll most likely need to replace the acrylic window now to fully remove this."
Farabaugh said he has an open case with the police department about the vandalism.
IN THE NEWS
Volume 23
Issue 5