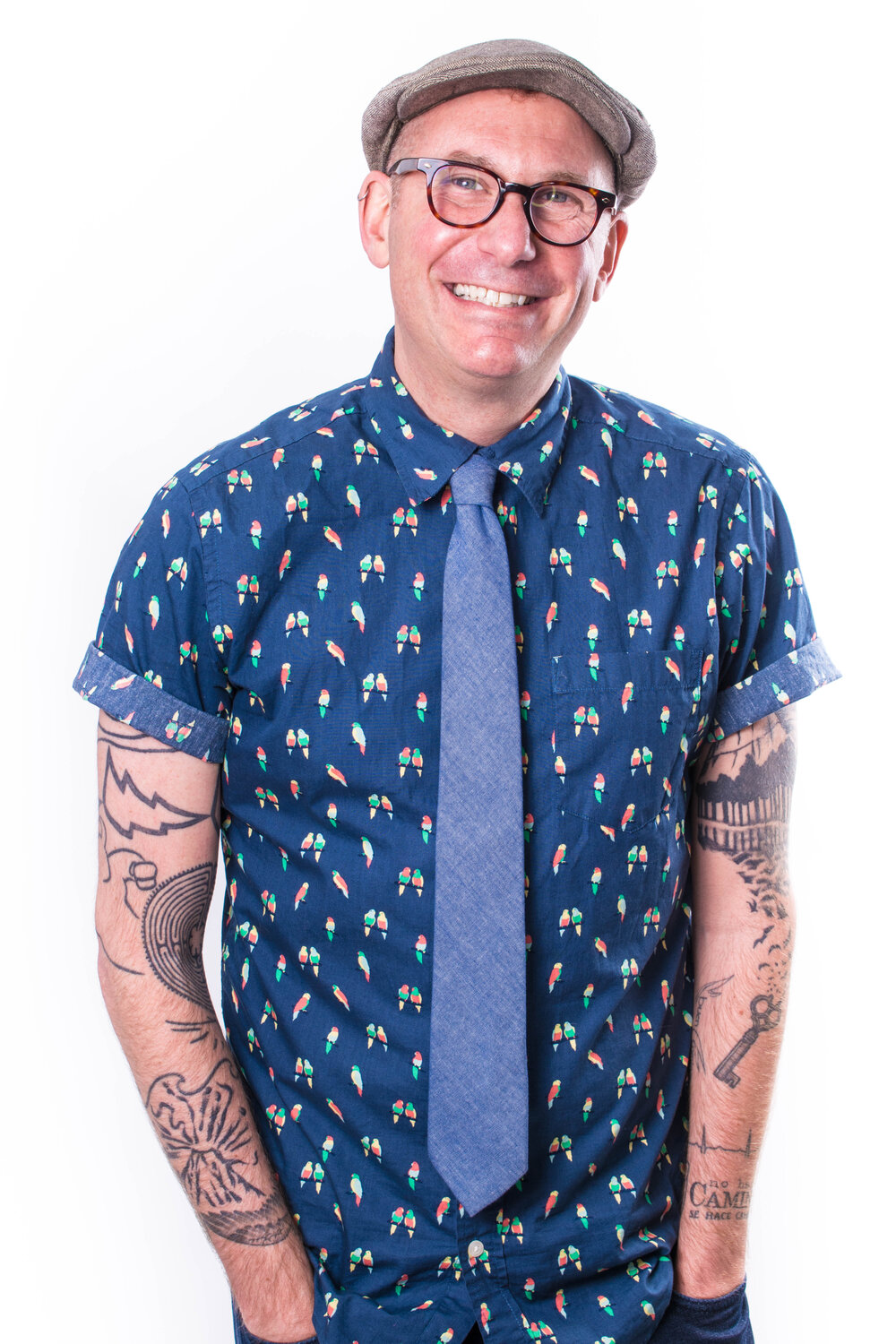 NLGJA announces multiple honors for LGBTQ media journalists
by Fred Kuhr
Last month was a busy one for NLGJA: The Association of LGBTQ Journalists, announcing its Excellence in Journalism Awards, its inaugural Insider Fellowship recipient, and the recipients of its inaugural Curve Foundation awards.
"After a year unlike any other, our judges were extremely impressed by the quality of this year's nominations," NLGJA president Sharif Durhams said. "We received hundreds of worthy nominations, and the selection process was a difficult one. We offer a heartfelt congratulations to all of the winners, and are grateful for the work that they are doing to cover our communities."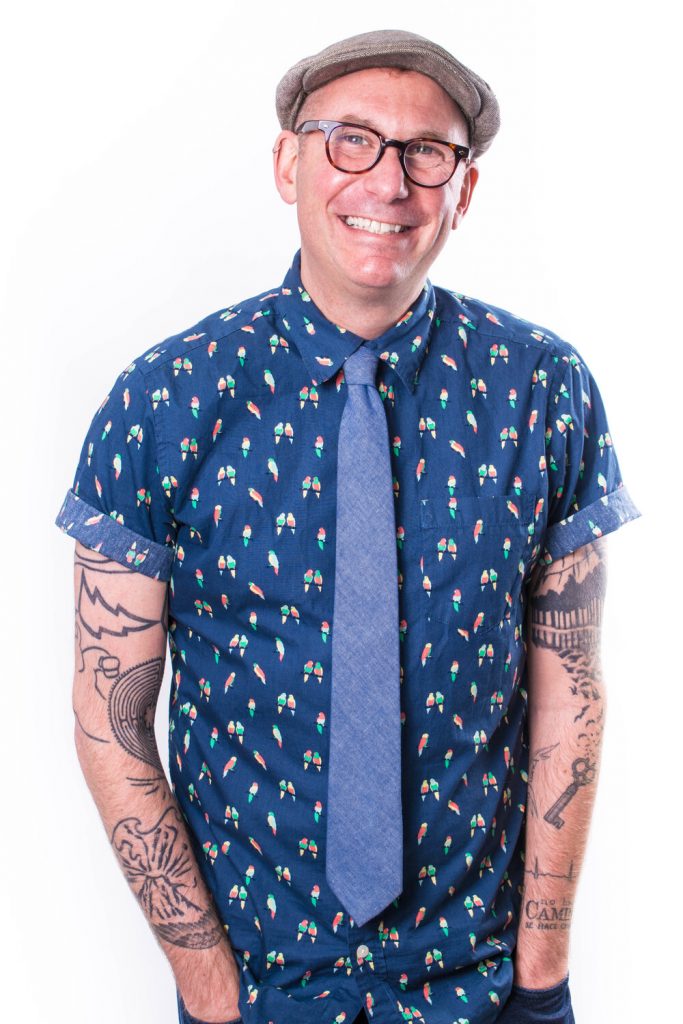 The top LGBTQ media honor — the Sarah Pettit Memorial Award for the LGBTQ Journalist of the Year Award — went to Ken Schneck. He is the editor of The Buckeye Flame, Ohio's LGBTQ digital platform. He writes regular features for Cleveland Magazine, PRIZM, and FreshWater Cleveland, and his writing has been recognized multiple times by the Ohio Society of Professional Journalists. His work has been published in national media including The Advocate, The Windy City Times, 201 Magazine, Bravo TV, and NBC News. He is also a tenured professor of Education at Baldwin Wallace University in Ohio and serves as the Director of the Leadership in Higher Education program. For 10 years, Ken was the producer and host of This Show is So Gay, an award-winning, long-running, nationally syndicated radio show/podcast "focused on people using their voices in a unique way to create dialogue around LGBTQ topics," according to his website.
The award is named for Sarah Pettit, co-founder of Out Magazine, the nation's first lifestyle magazine targeted to gay men and lesbians. After her co-founder Michael Goff left in 1996, Pettit was named editor in chief and continued in that role until 1998. In 1999, Pettit became the arts and entertainment editor for Newsweek magazine, a post she held until she became ill in the spring of 2002. She passed away in 2003 from lymphoma.
Other LGBTQ media honors went to Toronto-based Xtra, for Excellence in HIV/AIDS Coverage for Arvin Joaquin's "Inside the second wave of the HIV epidemic in the Philippines," and the blog them., which won in the categories of Excellence in Feature Writing ("Matthew Shepard Died 22 Years Ago. Wyoming Still Doesn't Have a Hate Crimes Law" by Nico Lang), Excellence in Blogging (Unpacking Kamala Harris' Record on Trans and Sex Work Issues" by Wren Sanders), Excellence in Bisexual Coverage ("The Women Who Could Be America's First Openly Bisexual Mayor Is Already Facing Biphobic Attacks" by Nico Lang), and Excellence in Political Coverage ("A More Perfect Union: The Queer Candidates Fighting for Our Democracy" by Samantha Allen).
Also this month, NLGJA and The Curve Foundation announced the recipients of the inaugural Curve Award for Emerging Journalists. The recipients of the inaugural 2021 Curve Award for Emerging Journalists are Katie Barnes, Giulia Heyward, Shar Jossell, Yvonne Marquez and Helen Santoro. The award, sponsored by the Curve Foundation, provides financial support to emerging journalists whose work fosters fair and accurate coverage and elevates the voices of LGBTQ women.
Barnes is a feature writer at ESPN, covering culture, LGBTQ issues, women's basketball, collegiate softball and women's combat sports. Since joining ESPN, Barnes has written on a variety of topics, such as transgender athletes, racial justice and Hollywood stunt doubles.
Heyward is a journalist currently based in Brooklyn, N.Y. Originally from Miami, Heyward is a recent graduate of the University of North Carolina at Chapel Hill where she was a Roy H. Park Fellow. She completed a master's thesis where she reported on LGBTQ rights in North Carolina.
Jossell is a media personality, journalist and writer. She focuses on pop culture reporting and writes in the intersections of gender, race and entertainment. Jossell has been featured on Buzzfeed, HuffPost, GLAAD, TMZ, Into, FOX Soul, That Grape Juice and The Wrap, and she's currently a rotating guest co-host on Channel Q Radio.
Marquez is a freelance journalist, writer and editor living in Dallas. For the past eight years, Marquez has dedicated her journalism career to telling stories important to LGBTQ people. She began her career in LGBTQ media as an associate editor for a now-defunct gay and lesbian magazine based in Austin and is a former senior editor of Autostraddle, a leading digital publication for lesbian, bisexual, queer and transgender women and non-binary people.
Santoro is a science writer based out of rural Gunnison, Colo., where she covers health, neuroscience, the environment and LGBTQ+ communities. She has written about transgender prisoners fighting for gender-affirming surgery in Idaho, non-binary ornithologists looking to redefine what it means to be a scientist, and a trans doctor who is working to spread knowledge on gender-affirming care to other rural health care providers across the country.
The Curve Award for Emerging Journalists includes a $5,000 cash award and access to unique professional development opportunities. The awardees will form a cohort and work with mentors to build skills and foster an active support network. The Curve Award for Emerging Journalists will be presented annually and nominations for the 2022 award will become available next spring.
Additionally, NLGJA and Insider, Inc., announced that Rachel Mendelson is the first recipient of the inaugural Insider fellowship. The new Insider Fellowship aims to provide a fellowship opportunity for an LGBTQ reporter, in order to gain experience in a supportive, engaging newsroom aimed at increasing diversity, equity and inclusion in the industry. Every six months, Insider and NLGJA will select a new fellow to join Insider's fellowship class of journalists.
Mendelson recently graduated from Northwestern University with a Bachelor of Science in Journalism and double minors in Psychology and Gender and Sexuality Studies. During her time at Northwestern, she was the Communications Chair for Sexual Health and Assault Peer Educators (SHAPE), a student organization, and reported on many topics regarding the LGBTQ+ community. She is also passionate about ethically reporting and representing queer and BIPOC voices in the media industry, and she hopes to translate her experiences with diversity, equity and inclusion from a college-based setting to a digital news publication, according to NLGJA.
For more information about the Insider Fellowship program, visit www.nlgja.org/awards/the-insider-fellowship-program/.
IN THE NEWS
Volume 23
Issue 4