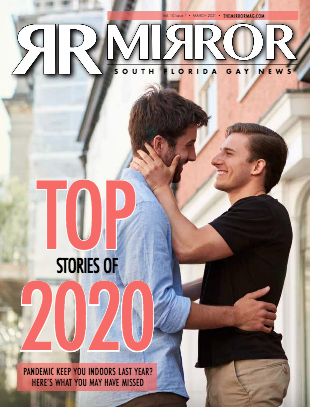 TRANSITIONS AND MILESTONES
(What's happening at your publication? Let us know. Email editor Fred Kuhr at editor@presspassq.com)
AEQUALITAS MEDIA, based in Chicago, has launched OUTVOICES, a new national brand. This follows its acquisition of ECHO MAGAZINE in Phoenix, OUT & ABOUT in Nashville and CAMP in Kansas City, Mo. As a result, its titles will be rebranded as OUTVOICES PHOENIX, OUTVOICES NASHVILLE and OUTVOICES KANSAS CITY. Former CURVE editor in chief MERRYN JOHNS has been hired to steer content under the new banner. Also, former MULTIMEDIA PLATFORMS WORLDWIDE CEO BOBBY BLAIR, former publisher of FRONTIERS in Los Angeles and the FLORIDA AGENDA in Wilton Manors, has taken a minority equity stake in the company.
BOSTON SPIRIT is celebrating its 16th anniversary in April 2021.
CMI COMMUNITY MARKETING & INSIGHTS, an LGBTQ-owned and operated research company, is looking for community partners for its 15th ANNUAL LGBTQ COMMUNITY SURVEY. Partners promote the survey to readers and members through their websites, email newsletters, prints ads and social media. For more information about partnership, to review last year's survey results and to sign up to participate, go to https://survey.cmi.info/se/359D342B1896076C.
GOLIATH ATLANTA entered its seventh year of publication with its Winter/Spring 2021 issue.
LAVENDER MAGAZINE, based in Edina, Minn., has launched a Pride Edition Cover Contest, asking readers to nominate fellow Minnesotans to be "the face of Pride in the Twin Cities." And as it did last year, it is sponsoring fundraising "Pride@Home Parties," offering readers a kit including decorations gift cards and swag. For more information, go to www.clarehousing.org/pride.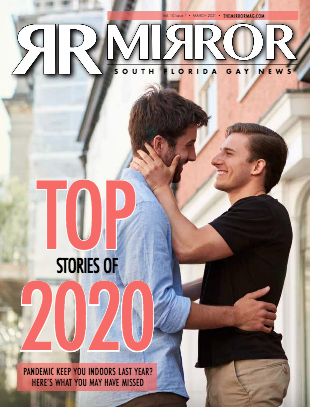 THE MIRROR, published by SOUTH FLORIDA GAY NEWS in Wilton Manors, entered its 10th year of publication with its March 2021 issue.
NLGJA: THE ASSOCIATION OF LGBTQ JOURNALISTS has announced that its 2021 convention will take place September 9-12. The convention is being planned as a virtual gather, as it was last year, although that may change based on evolving public health guidelines. The group also announced that its inaugural student conference will take place virtually June 25-26. To register, go to https://www.nlgja.org/student2021/registration/.
OUTSMART, based in Houston, entered its 28th year of publication with its February 2021 issue.
PHILADELPHIA GAY NEWS recently celebrated its 45th anniversary with a special issue.
PRESS PASS Q, the only trade publication for professionals working in LGBTQ media, enters its 23rd year of publication with its April 2021 issue.
TRANSITIONS AND MILESTONES
Volume 23
Issue 1