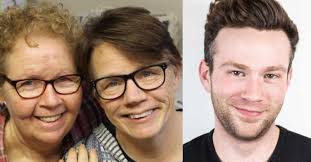 Michigan power couple retires, now new management for Q Syndicate
by Fred Kuhr
Jan Stevenson and Susan Horowitz, partners in life and publishing, have bid a fond farewell to owning and running their Michigan-based LGBTQ media empire that has been theirs since 1995.
On January 1, 2021, they sold Livonia, Mich.-based Pride Source Media Group — which includes Between The Lines (BTL) newspaper as well as Q Syndicate, the nation's largest provider of LGBTQ content — to Benjamin Jenkins, who previously served as the company's production manager. In 2015, he formed Merithot Creating Marketing, an Ann Arbor, Mich.-based agency specializing in branding, websites and digital marketing.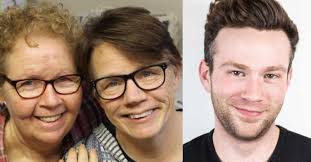 Other Pride Source properties involved in the sale include Pride Source Magazine, the annual LGBTQ Wedding Expo (although it did not publish in 2020 due to the pandemic), MiVoterGuide.com and PrideSource.com.
"We are thrilled that Benjamin will be the new publisher of BTL and all the other print and digital products developed by Pride Source Media Group," Stevenson said in a statement. "He knows the products inside out from having worked first on our staff for a number of years, and since he's gone out on his own we have continued working together on many projects involving both our digital and print products."
"Benjamin has the knowledge of our history at BTL and shares our commitment to the LGBTQ community," Horowitz added. "He has the skills, the team and the resources to take BTL to the next level in this digital age of publishing. We look forward to seeing him develop these media products — especially as the economy starts opening up again in 2021 and as the media industry continues to rapidly evolve."
Jenkins created Pride Source Media LLC to act as the new publishing entity. All current staff were moved over to the new employing entity. Stevenson and Horowitz said they will stay on as consultants for several months to help with the transition and as publishers emeritus.
In a statement, Jenkins added, "As a queer person, I know the importance of queer media in ensuring that LGBTQ voices are heard and uplifted. I look forward to continuing the wonderful work of Jan and Susan, honoring their legacy and making our own through our publications, finding opportunities to bring more value to our readers and business partners alike."
Jenkins also noted that the newly merged team will continue publishing Between The Lines on a biweekly basis and that the 2021 edition of the Pride Source Magazine will published this summer.
IN THE NEWS
Volume 22
Issue 11