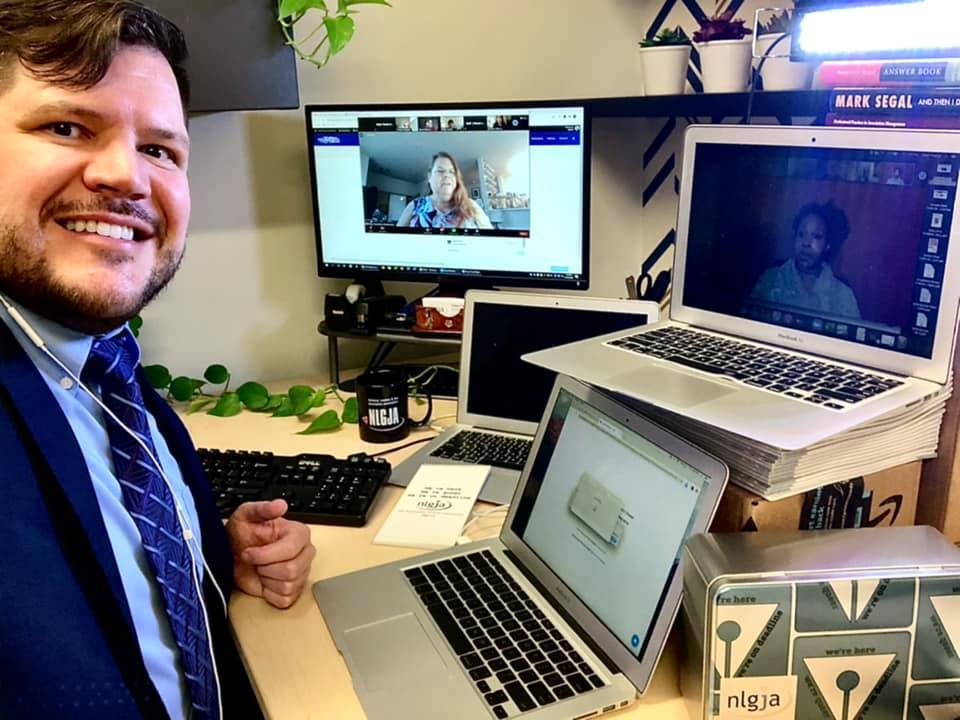 Virtual NLGJA conference focuses on coronavirus and elections
by Joe Siegel
This year's annual NLGJA: The Association of LGBTQ Journalists was held virtually for the first time this year due to the coronavirus pandemic.
The event, which ran October 23-25, featured more than 30 breakout sessions and special guests included openly gay Democratic presidential candidate Pete Buttigieg. He was interviewed by NLGJA's national board director Kristina Torres. The wide-ranging conversation featured Buttigieg's thoughts on his candidacy and the impact it had on other LGBTQ political candidates, Joe Biden's presidential campaign, racial injustice, and trust in government. Buttigieg also promoted his new book called, "Trust."
Torres asked Buttigieg about his time as an intern at NBC 5 in Chicago. "There was a period when I wasn't sure which way I was headed and was fascinated by journalism," Buttigieg said. "I learned a lot working for a phenomenal investigative reporter named Renee Ferguson, really examining so many things that were affecting so many people's lives in the city of Chicago. I saw first-hand how a story can change lives overnight."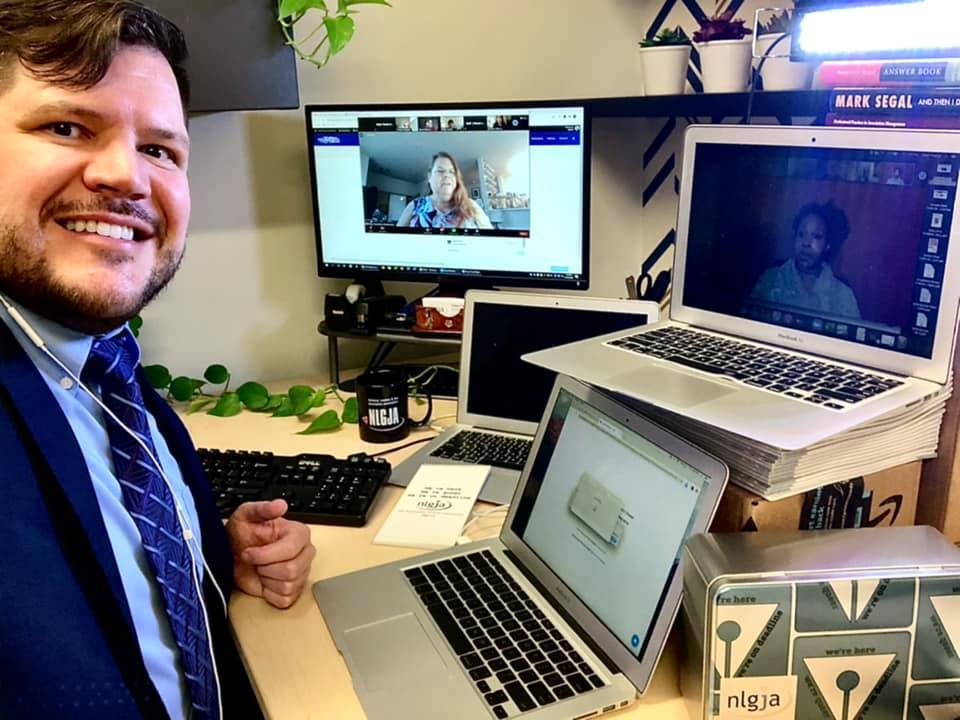 Many of the forums covered the challenges faced by LGBTQ journalists in the age of social distancing. "Innovation in the Time of COVID" featured advice on how to navigate the new media landscape.
"Probably one of the most important things that was tough for me to do was to just be authentic in the reporting," said panelist Michael Quander, a reporter/host for WUSA, the CBS affiliate in Washington, D.C. "The next thing is to really know your audience and to meet them where they are. You want to make sure that you're not talking above their heads. For instance, in D.C., we have unique slang, we have cultural things that are unique to this area."
Another forum, "The Impact of COVID-19 on the LGBTQ+ Community," explored the health inequities and disparities in our country, especially those suffered by the LGBTQ community. For older LGBTQ people, the pandemic has hit especially hard.
"There is a great deal of loneliness and isolation to begin with prior to COVID-19 and that's certainly gotten worse," said Magda Houlberg, chief clinical officer at Chicago-based Howard Brown Health, the largest LGBTQ organization in the Midwest. "We're seeing people fall out of care. We're seeing people fall out of HIV care. We're seeing people not get access to study medications and we are seeing people coming off of PrEP. Many of our patients discontinued PrEP during the pandemic and are now coming back into the clinic but testing positive for HIV."
The presidential election was also the focus of many discussions, including "NBC University: Journalism, The Pandemic, The Polls, and Inclusion."
"We've done a significant amount of reporting on the economic fallout," said Brooke Sopelsa, the editorial director for NBC Out, the LGBTQ digital outlet launched by NBC News in June 2016. "LGBTQ people are more likely to lose their job in this pandemic. We also reported on LGBTQ Black people being even more significantly economically impacted."
"Election 2020: Clear Insights Into a Cloudy Race" featured comprehensive political analysis about what's at stake for the LGBTQ community as to the victor of the 2020 presidential contest.
"We're in a position where trans rights are where gay rights were 10 years ago," said Katelyn Burns, a freelance journalist and contributing writer for VOX who is trans. "There are debates on CNN, but mostly on Fox News, about whether trans women are women or whether trans women should be allowed to [use] public bathrooms. The frustrating thing that I find for me is there aren't trans voices in those discussions. There are plenty of trans journalists who write about trans issues in politics. None of us are employed right now. I haven't been full-time employed in two years."
The 30th Anniversary Virtual Convention hosted 580 participants, which is the highest number of participants since 2006," said NLGJA president Adam Pawlus. "It was wonderful and fulfilling to see the number of first-time attendees and students that were able to participate."
Will next year's convention again be virtual? "NLGJA: The Association of LGBTQ Journalists places the utmost value on the safety of our members and supporters," Pawlus added. "As we prepare for next year's events, the association's leadership will closely monitor the situation and will provide updates to the membership as they become available." 
IN THE NEWS
Volume 22
Issue 8