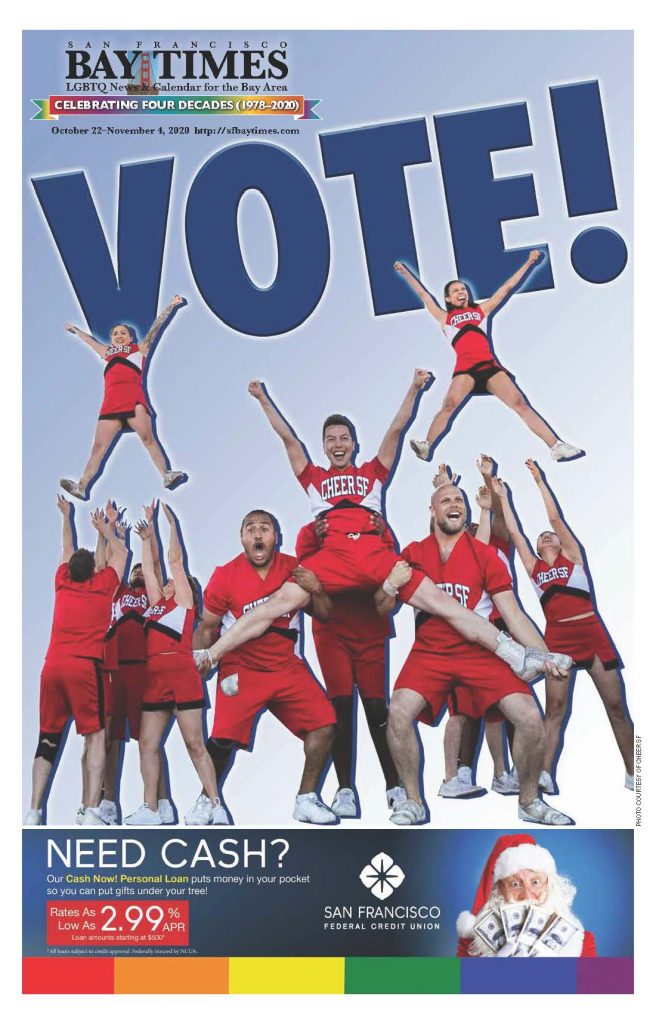 TRANSITIONS AND MILESTONES
(What's happening at your publication? Let us know. Email editor Fred Kuhr at editor@presspassq.com)
THE BLADE FOUNDATION's 2020 scholarship, worth $3,000, was awarded to KAELA ROEDER, a journalism student at American University, a former intern for the NATIONAL PRESS FOUNDATION, a digital media associate for the NATIONAL LGBT CHAMBER OF COMMERCE, and a WASHINGTON BLADE intern.
JIM BUZINSKI and CYD ZEIGLER, founders of OUTSPORTS.COM, have been inducted into the LGBTQ JOURNALISTS HALL OF FAME by NLGJA: THE ASSOCIATION OF LGBTQ JOURNALISTS. The other 2020 inductee is LINDA VILLAROSA, a contributing writer for the NEW YORK TIMES MAGAZINE who covers race, inequality and health.
ERIE GAY NEWS, based in Erie, Penn., published its 300th issue on October 20, 2020.
LGBTHISTORYMONTH.COM is seeking nominations for its 2021 icons. The deadline is December 4, 2020.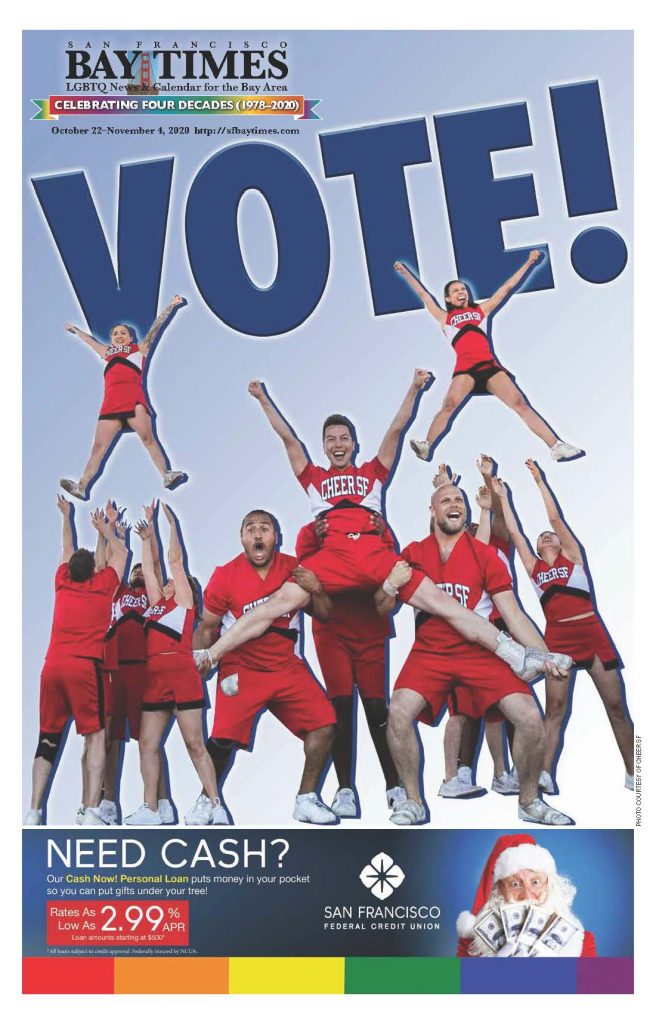 KEVIN NAFF, editor of THE WASHINGTON BLADE, has joined the board of the DAILY COLLEGIAN Alumni Interest Group at Penn State University, his alma mater. The group works to connect alumni of the student newspaper while assisting and mentoring current students.
SAN FRANCISCO BAY TIMES invited CHEER SAN FRANCISCO, the official cheer team of the city and county of San Francisco, to take part in a cover image created exclusively for the newspaper in order to encourage readers to vote in the 2020 election.
RANDALL "RANDY" SCHILLER, described by the SAN FRANCISCO BAY TIMES as a longtime supporter of the newspaper, died on October 4, 2020 at the age of 70. As the proprietor of a local production company, he was hired by the newspaper for many years to manage the sound system for its Pride parade contingents and other events.
JAN STEVENSON, publisher of Detroit area newspaper BETWEEN THE LINES, moderated a pre-election event to promote voting that included Michigan Lt. Gov. GARLIN GILCHRIST.
TRANSITIONS AND MILESTONES
Volume 22
Issue 8